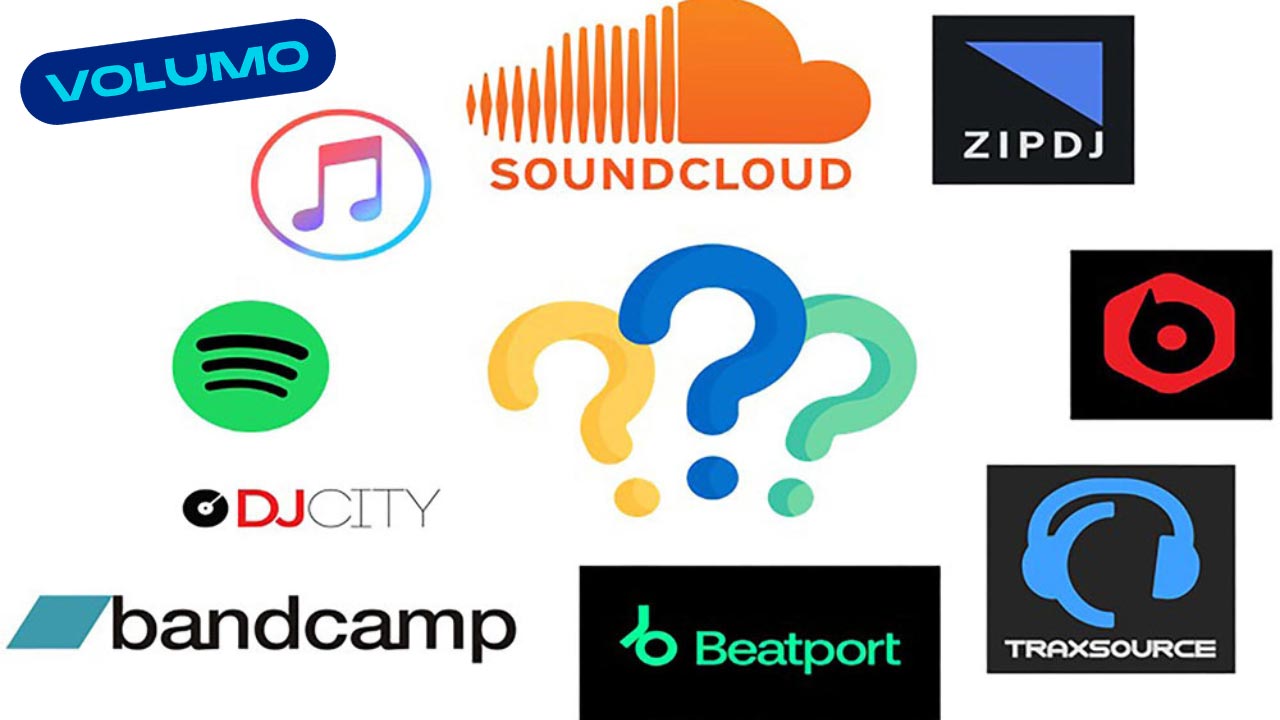 ---
Best Places for DJs to Get Music
A Comprehensive Guide on Building your Music Collection by Charlie Stretch
---
---
---
Help! Where do I find my music?
The process of researching and building up your music collection is an essential job for all DJs and one which can be overwhelming with more and more options becoming available. Collecting music is a crucial part of a DJ's job requiring time and effort to find, plan and create sets for upcoming gigs. Searching for music should always be fun and is a great way to educate yourself with the different music styles and genres that are out there. Professional DJs spend countless hours during their work week listening to tunes, curating the tracks to playlists and then purchasing or downloading them into their digital collection. This guide gives an overview of the places to find the right music, the pros and cons of different types of services, and hopefully provides some inspiration for new and aspiring DJs to become more creative in finding different types of music for your next event! A lot of these services are mentioned in the clubreadydj course which includes video overviews and breakdowns.
A word of caution and note about illegal sources and why you're better off with the options I've listed below...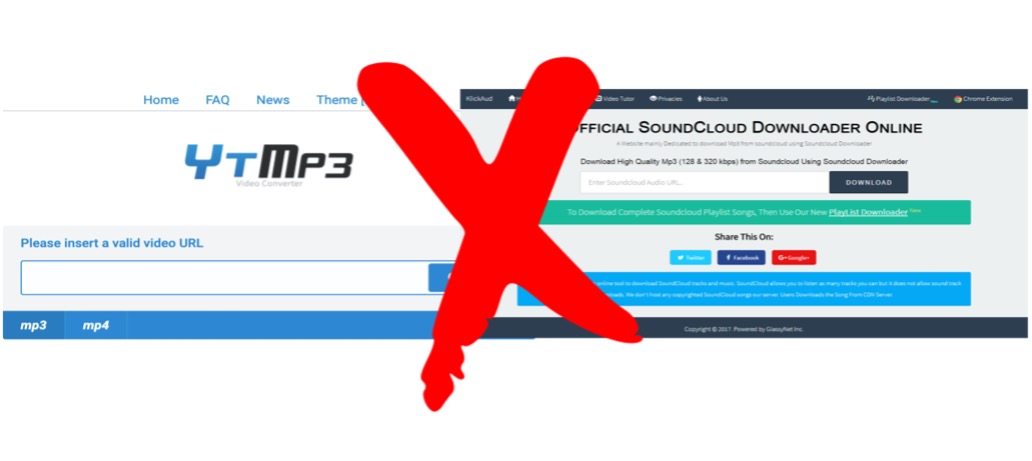 Beware about ripping tracks from Youtubetomp3 sites, Soundcloudtomp3 and Spotify or Applemusic mp3 downloaders. These downloaders may seem like the most convenient and cost-effective option... however they are illegal, and critically, you're sacrificing a lot in terms of music quality from these rips. For example, ripping tracks from the official video may include other sounds in the track that differ from the original radio track. This can be an awkward mistake to make, especially in a club environment. Nothing screams beginner more than dodgy sound.
The obvious choices...
Spotify, Apple Music and iTunes

Spotify and Apple Music have remained at the top of the streaming services for good reason. These music streaming services, like iTunes have access to the world of music. DJs should take advantage of the full features of Spotify or Apple Music by following artists and accounts that they like. Artists nowadays have playlists where they select tracks that they are currently playing in their sets which can be a great help! With both, you can like tracks to save later to add and curate playlists for download at a later time and you're able to springboard from artists you admire.

Spotify curated playlists called Track IDs are a great spot to find the tracks that your favourite artists are playing and loving right now. DJs have public playlists that reflect the music that they play eg. DJ Seinfield and DomDolla and other figures in the industry have playlists with lots of followers with a selection of different tracks that they play eg. JAKKOB. Go see for yourself if your favourite artist or mate has got a playlist on Spotify or your streaming service.

Beatport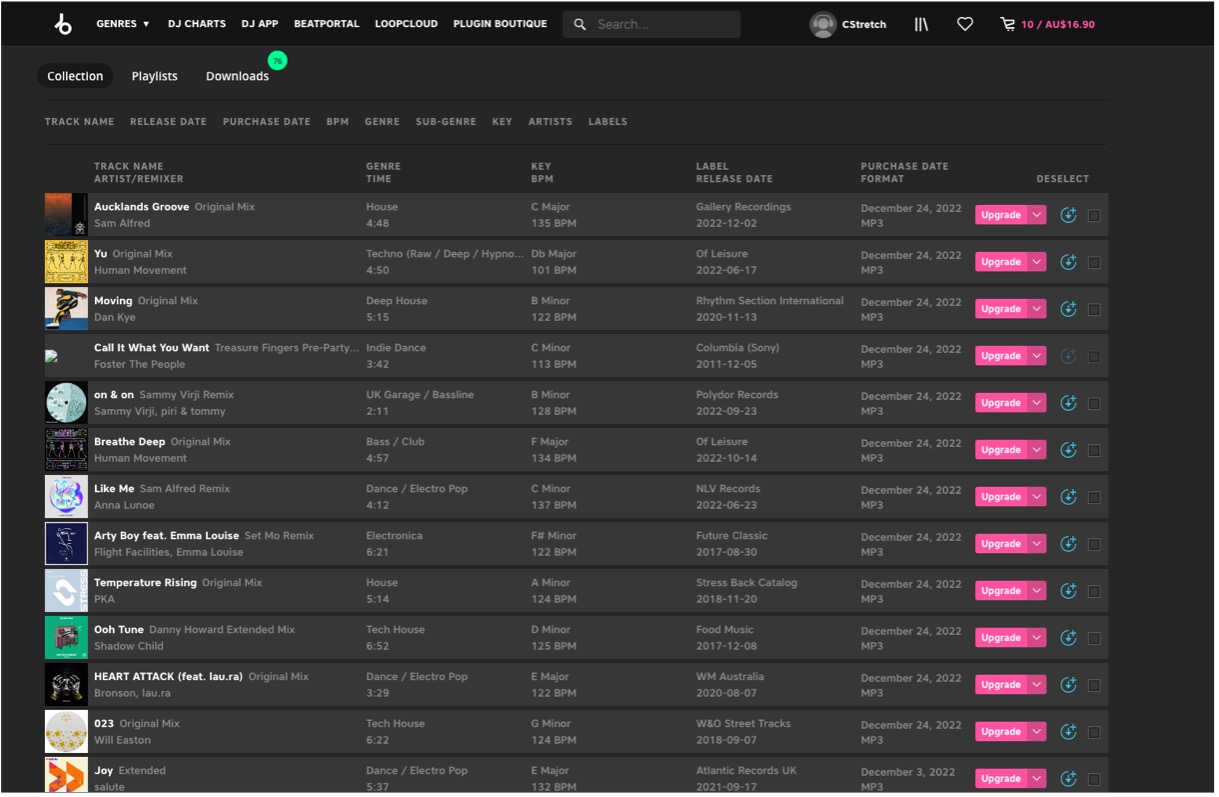 Beatport for a long time has been the go-to place to find music for DJs. Beatport hosts heaps of amazing features that make finding, curating and collecting music super easy for even the newest DJs. A key feature of the platform is the Top 10 and Top 100 tracks which are updated regularly and serve as a good benchmark to understand what tracks are hot and in high rotation in clubs.
Another great feature is the recommended section, which suggests different tracks that you might like to buy - a super intelligent feature which makes the searching process a lot quicker. Beatport is very user friendly and it's easy to add tracks to playlists and bulk download tracks if you're in a hurry.
It's not a DJ pool - so you will have to pay similar prices to iTunes per track - which can get costly, but it has a huge range so what you're looking for is generally available.
Pro tip: To save some money I'd suggest seeing if you can get them downloaded on your recordpool before purchasing on Beatport as it can get costly.
Key features:
- Featured charts
- Huge variety in different genres (something for every style)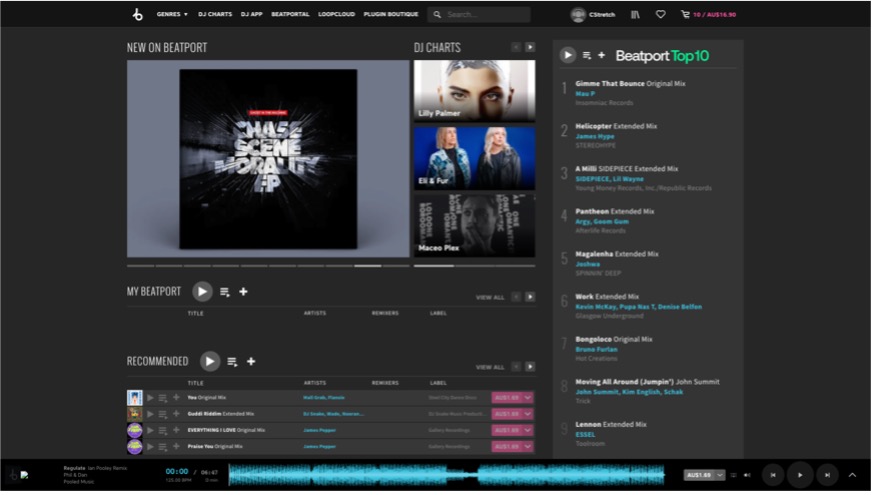 Traxsource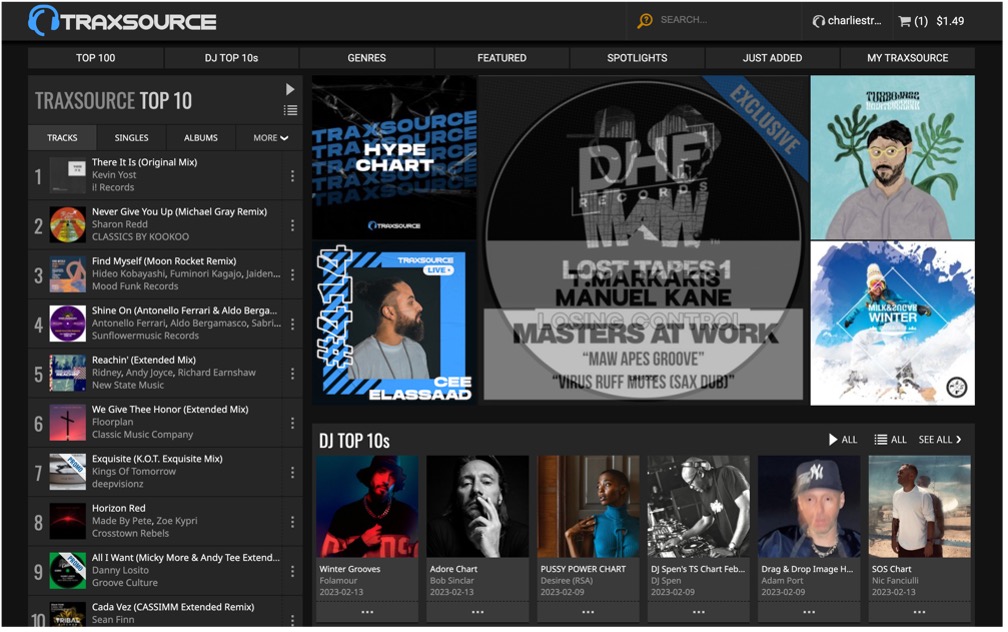 Similar service to Beatport. I found this service to be more helpful to find more niche electronic tracks that may not be available on Beatport. There is more of a lean towards house music on Traxsource, while Beatport leans in the direction of EDM-based sounds.
Soundcloud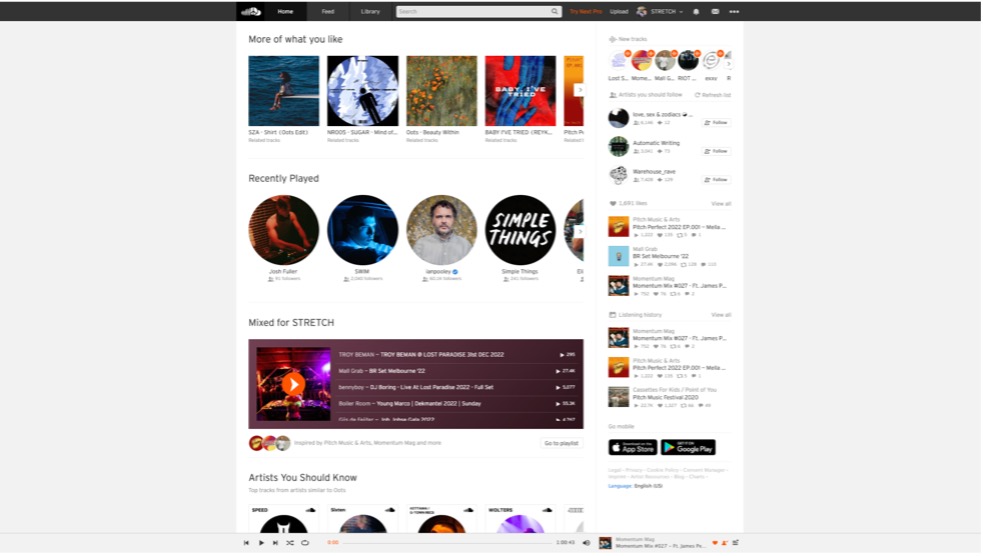 Next up is Soundcloud: Another great source for DJs to discover new music and to download tracks super easily. Soundcloud can be a bit hit or miss with some tracks being available to download for free while others you may need to buy, or be prepared to enter in some personal information like an email or social media handle in order to download the track through sites like Hypeedit.
A great benefit of using Soundcloud is that DJs put their mixes up. This is a great way to hear your favourite DJs mix and also a good way to discover new music. Some mixes even include a track list in the description which is super helpful to locate the name and artist of the track. All in all, Soundcloud is a great DJ resource for building up a music collection.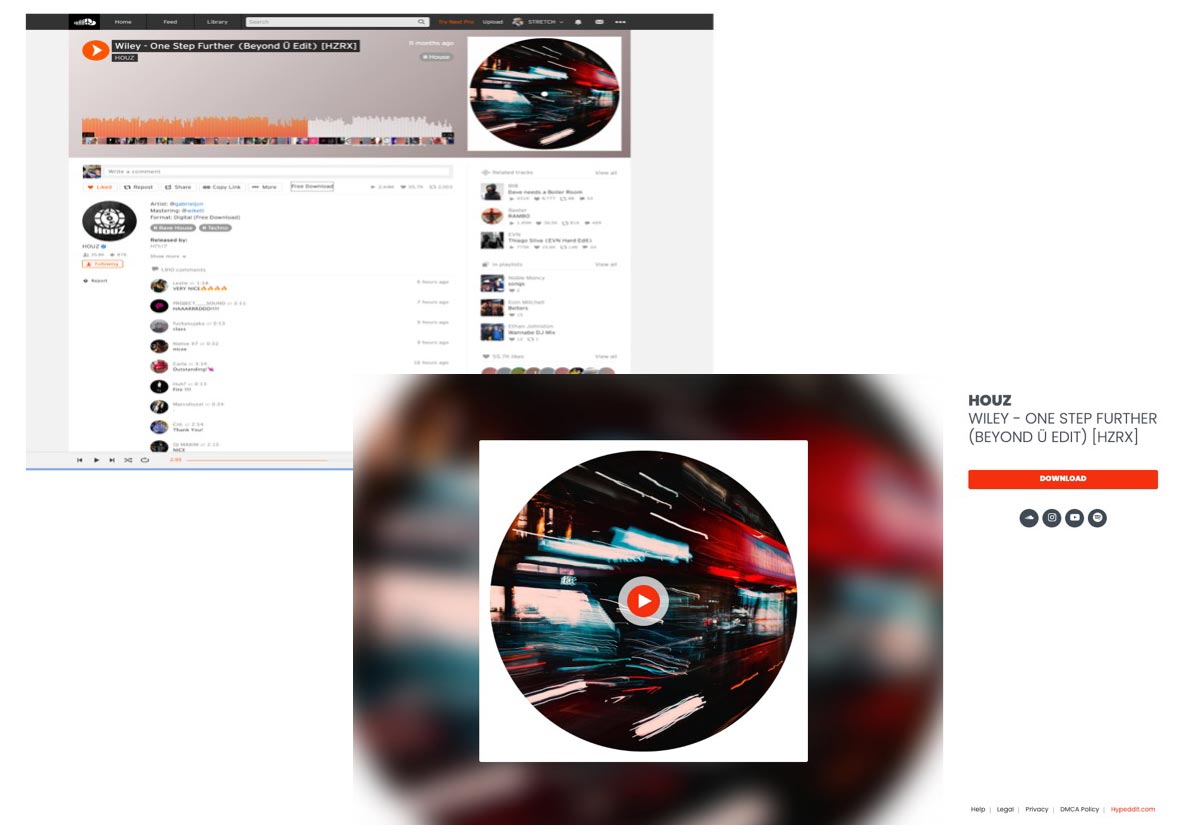 Record Pools...
Record pools are a very popular method for DJs to find and locate music. There are many different types of record pools out there such as: DJCity, BpmSupreme, ZipDJ and the lists goes on. Many charge a monthly or weekly subscription to use their service and have different membership tiers. Once you have access, depending on the tier you are subscribed to, you have the ability to download any tracks that take your fancy. Below is a quick pros and cons list of the most popular record pools. Please keep in mind that a lot of the DJ Pools will work for different types of DJs and there's no perfect one, only the one that you find most consistently helpful at getting you the tracks that you want. Here I'll list 3 of the most popular record pools out there I've tried but you go do your own research as well! Most of these sites offer a free trial which is helpful when looking for the perfect 'one'.
ZipDJ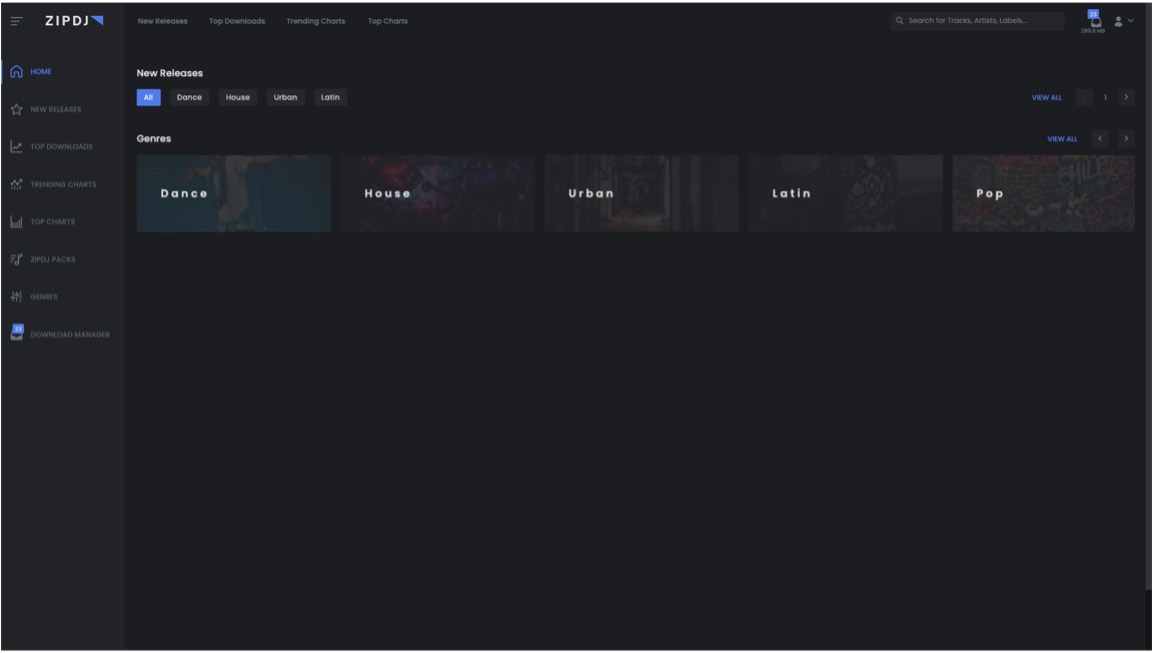 One of the most popular record pools out there is ZipDJ. ZipDJ is a fantastic record pool with an extensive list of tracks, a wide variety or genres, top charts and packs to bulk download tracks. It has the biggest electronic catalogue of any DJ pool with 60+ genres and over 300,000 tracks across Dance, House, HipHop, R&B and Pop. Personally, I use ZipDJ most frequently out of the list of record pools and I believe that it stands out as it has a lot of variety in terms of genres. One of the big benefits is that it's partnered with over 2000 record labels and is hugely popular in terms of electronic music.
Pros:
Full subscription plan: unlimited downloads
ZIPDJ Packs = pre-curated playlists
Trending charts
Regular new releases
Search by artist
Create playlists
Favourite, follows crates
Cons:
BPM Supreme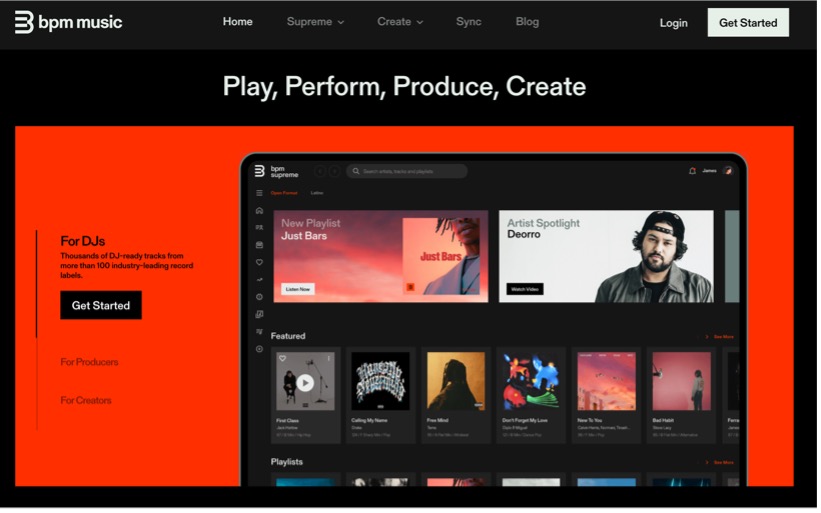 BPM Supreme is one of the most well known DJ Pools around. It has a very broad selection of music and is a great DJ Pool in particular for open format and special event DJs. While using BPM supreme I noticed that there are ample options in terms of edits and download options for each track with acapellas and clean edits available. If you're more geared towards the Pop, Rap and R&B side of DJing it's a no brainer as there are many options here.
Prices:
One of the most well-known DJ Pools
All in one DJ pool
Broad selection of music
Great for open format and special event DJs
Exclusive edits and new releases (I noticed there was a lot of options in terms of short edits, extended edits, Accapellas, radio edits and clean edits with BPM supreme).
Huge selection of classics in HipHop, R&B, Dance Electronic Pop and more
DJ City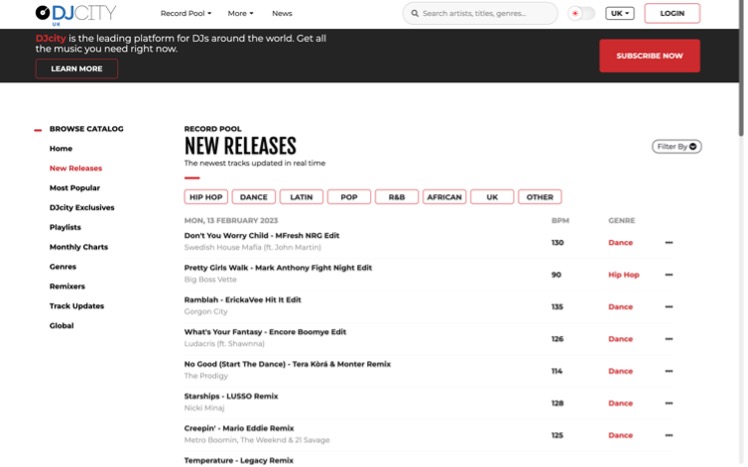 DJ City has been around since 2000 and has a great brand loyalty among its users. DJCity doesn't have the largest catalogue of all the DJ pools but makes up for in terms of having access to tracks that you'd find very difficult to access elsewhere. Tons of exclusive releases come through regularly from the in-house team of remixers and producers. Can't go wrong with this DJ Pool!
Conclusion about Record Pools:
Essentially, all the record pools do the same thing. Some pools may have more tracks in a certain genre than others but this is where you need to do your research to see what record pool suits your tastes best. I recommend you try them all out on a free trial to save money and then see which one/ones work better for you.
Two important points to remember to get the most out of your streaming site are to:
Download tracks consistently
Set aside time in your day and week to download 50 tracks, or a certain amount of tracks a week, and then put them into labelled playlists.
Bandcamp:
Bandcamp is another popular option. Like Beatport, Bandcamp allows you to find tracks and download them for a price which usually you choose. The benefit of using a platform like Bandcamp is that you can filter by artist and see what others have in their collection - even big DJs if you can find their account! There is a strong and constantly growing community on Bandcamp.
Features of Bandcamp:
Followers and following. (Go through your followers or following and see if any you can add any tracks from their collection to yours).
Your collection is a record of the tracks that you have bought.
Wishlist - find the tracks that you want to buy or want to check out at a later date.
Fans - see what artists are buying and could be playing in their set. (Find your favourite artist and see what tracks they are buying.)

Instagram and Facebook Track Pages:

There are thousands of different music sites that post tracks daily. This is a great way for DJs to get inspiration and to hear different types of tracks that they normally wouldn't listen to.
A great tip is to follow different music pages and artists that inspire you. Screenshot or bookmark the tracks that you like for a later date and then download them from either a DJ pool or Beatport or iTunes.
For example, Belters4U is a page that puts up old records of Classic House, Techno and Minimal. If a track resonates with you, save and bookmark it and see if there's a link on the page to download or go to one of the sites mentioned above to purchase the track. This is a great way to find tracks that are less played.
Unreleased Tracks
Networking with other DJs through social media like Instagram is a great way to obtain more music. For exposure, some DJs may post stories and Instagram DM artists for unreleased tracks. This could be through Dropbox links or through private Soundcloud. This is a great way to get new music no one is playing and to test it in a club environment which can really make you stand out as a DJ. Perhaps there is a successful DJ or producer that you know who would be willing to share the tracks they have produced?

Just Shazam it!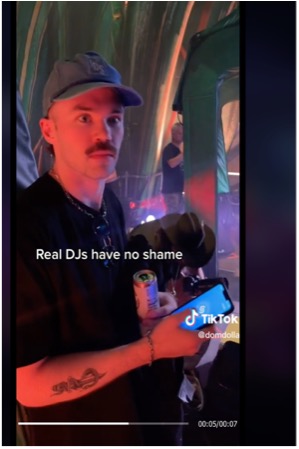 Shamelessly shazaming tracks at the club and when out and about is an effective method to locate tracks that attract your attention. Simply shazam and then sort the music into playlists later on your Apple Music or Spotify. Even the pros do it!
You can see Shazams on a track which can indicate how well known the track is as well...
Conclusion:
There is no right or wrong way to find your music. But it is important to bear in mind keeping your name and brand professional by finding your tracks from reputable sources. Enjoy the process of digging around and listening to different tracks.
Get creative and share the love of music.