5 Ways to Practice DJing to Get Results Fast
Let's face it there really are so many different ways you can practise and from teaching literally thousands of people I feel the majority only do 1 or 2 ways at most and they wonder why they get bored or reach a plateau, so keep reading as this article gives you a fresh outlook on ways to assure your DJ sessions are successful to assure you build unstoppable momentum.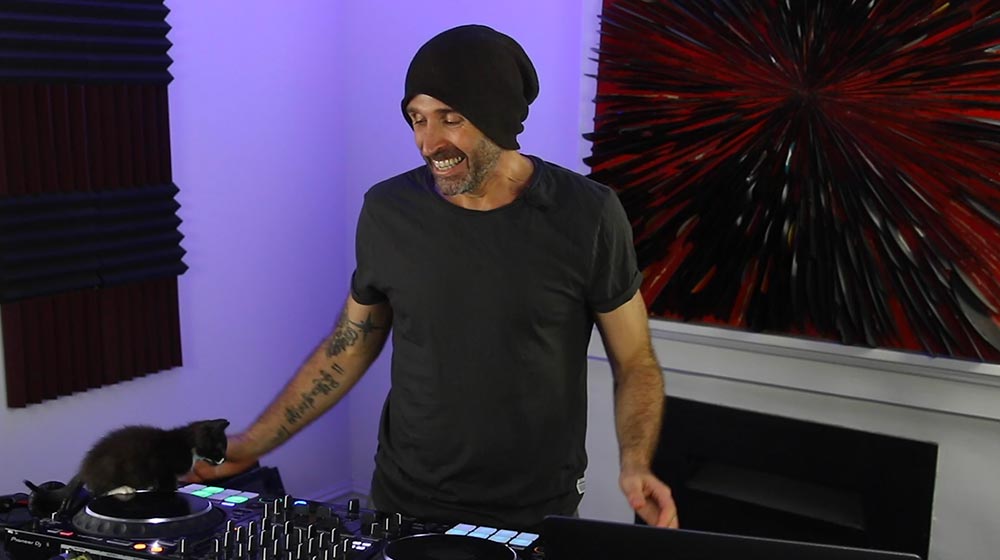 NO.1: JAMMING WITHOUT ANY PREPARATION
It surprises me how many people do this, they download tracks or even stream new tracks directly onto their gear and they get to know the tracks through jamming them. Personally I feel this is a great way to get to know tracks but things may not always go the way you expect. For instance if you're hitting play and hoping for the best chances are it'll go to shit, but if you've been DJing like this for a while, chances are you can take educated guess by looking at the tracks waveform and if you mix in and it's not working, you may be at a level you can hide it better with advanced EQ work.
However I find lots of people jamming without prep tend to hit play on the last drop and hope that as the chorus finishes there track comes in but this means they are often limited to playing the full track and this can get boring for you and your audience. If jamming without prep interests you I have a free video in my mini course on mixing without cues for the main genres in my free mini course, so I'll link that in below.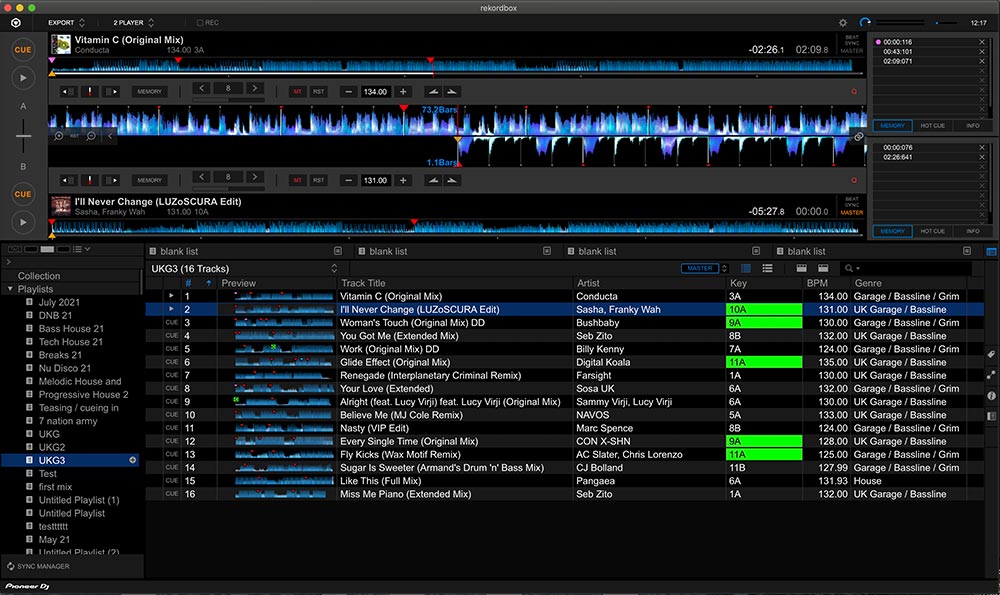 NO.2: RESEARCH AND PREPARATION
Even though this isn't essentially practising on DJ gear so to speak, I still feel you can count this as practise. So on days when you're not feeling motivated and you just want to flop on the coach, you can pull out your computer and instead of checking your feed you could take the first step and check out music sites with the goal of discovering new music, genres and even artists as the more tracks you have to pull from the better.
Now researching and preparing music is a video in itself and if you want videos on where to find and download music, as well as where to set cue points for al the main genres, I'll link in my free mini course below as that free course has successfully helped thousands of people get started and get instant results, but just quickly, let's say you do find heaps of tracks you love you and you start sorting them into playlists people ask when playing live do you pre plan your sets and arrange your tracks in a particular order or do you just turn up to the events with the right kind of music and wing it. Personally I do both, meaning I always do my best to be over prepared, and sure I have cool combos and tracks that I know work well together but I am also open to reading the crowd and can change my plan if needed to assure there's always atmosphere in the room.
So if you are feeling lazy and having trouble getting started, music research and prep is a great first step and quite often this step motivates me to hit the decks.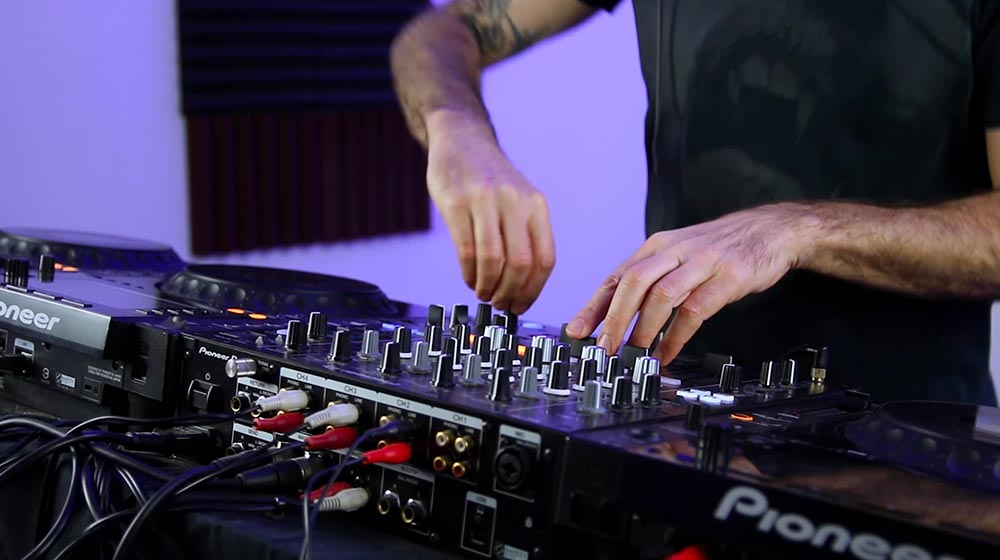 No.3: WORKING ON YOUR TRANSITIONS AND SET FLOW
If you are preparing for an event, once you have the tracks you wish to play, and perhaps even know which parts of each track you wish to play, you may want to hit the decks and practise your transitions. This is great practise as it really helps develop your EQ work and by jamming the tracks you also become more familiar with them, but I usually take this a step further and record myself and play a set from start to finish.
Not only does this allow me to get a feel for the flow of the set but recording adds a little bit of pressure and also allows me to listen back to the set and get a feel for the over all flow with the goal of finding ways I can improve it and if I have time I may re-work a playlist a few times, but in saying that, this is great to develop your track arrangement skills and when playing live this is arguably more important than fancy tricks as people on dance floors are more interested in the atmosphere you create through telling a story and building energy through your track selection and sure this means sometimes letting tracks breathe, especially for tracks that get a great response, but it can also mean mixing quickly to build energy in the room.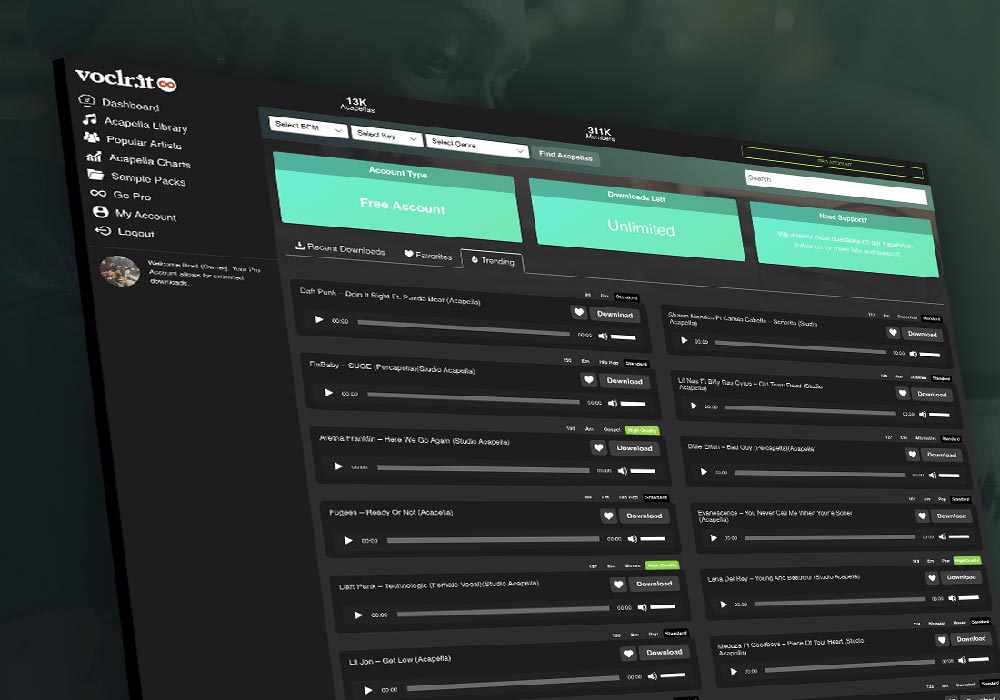 No.4: ADDING FAMILIARITY, LIVE MASH UPS, ACAPELLAS
IMO the steps 1 to 3 are enough, especially if playing to dance floors, but if you are getting bored with that you may want to start getting more creative with your mixing by adding acaeppalas and doing mash ups on the fly, or even teasing in cool familiar patterns that you know people will respond to. Let's face it, people on dance floors love familiarity and by using acaepllas or even isolated melodies you can give people familiarity whilst also staying true to your sound. It also helps to maintain, even build energy in down parts of the track and it keeps your set interesting and your audience captivated, always guessing.
Personally I love mixing like this and if this interests you I have a whole bonus Performance Plus course included in my Club Ready package that has a tonne of videos on how to mix more creatively and also a whole section on how to mix with more than 2 decks.
However if mixing with more than 2 decks sounds interesting to you but you only have a 2 channel controller, check out the video I did a few weeks back on using the sampler like a 3rd deck as this will give you an insight to what mixing with 3 decks would feel like and in truth mixing with more than 2 decks, although not necessary when playing live, is a tonne of fun and is great for people ready to push their boundaries.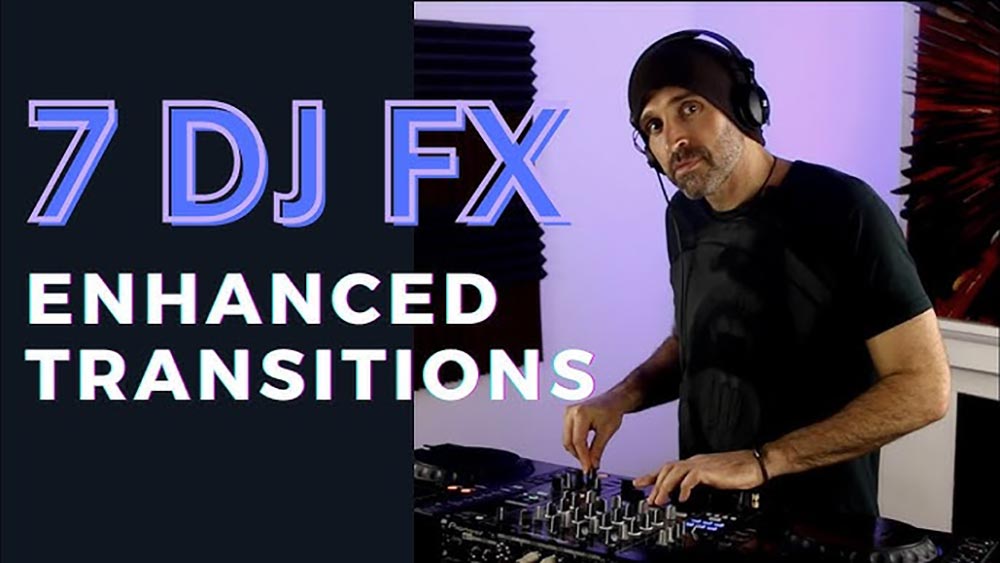 No.5: ADDING FX, HOT CUES, CREATING KILLER COMBOS AND ROUTINES
Creating killer combos and routines using hot cue play and FX has really grown in popularity in recent years and even though it's SO MUCH FUN and I actually have heaps of videos coming up with loads of ideas for you to take your sets to a superior level, you do have to be careful as without really strong foundations this kind of mixing can sound messy and it could end up frustrating you and be a contributing factor in you giving up.
If you have super solid foundations no doubt it's time to add in FX and hot cue play but remember less can be more, at least at first. Remember you have nothing to prove and if you're doing a live remix with your hot cues and it sounds perfect, chances are your crowd will think it's part of the track anyway and the majority of people have no idea what DJs are doing outside of being the centre of the party and taking them on a wild journey, however they will notice if you are over doing the FX as it doesn't sound natural and can come across as show-offy.
So yes 100% practising killer combos is wicked fun and usually involves combining multiple techniques which can push a DJs boundaries and keep your spark for DJING alive, but remember treat FX like icing on a cake, too much will make people sick, but once you have a super tasty cake, meaning super solid foundations, 100% put together some combos and by mastering one combo you build confidence and you'll find you cna apply those methods to all combos and in time that's the way you'll DJ naturally and people will be wowed by your talent.