Connecting your controller to club gear
I am always being asked, what if I wish to use my controller in a club. In this article / video I will show you the easiest way to connect your controller without having to move the venues gear and change around all their cables.
But before I show you the easiest and best way to connect your controller we should look at why you would want to, why I personally wouldn't and who you may possibly piss off.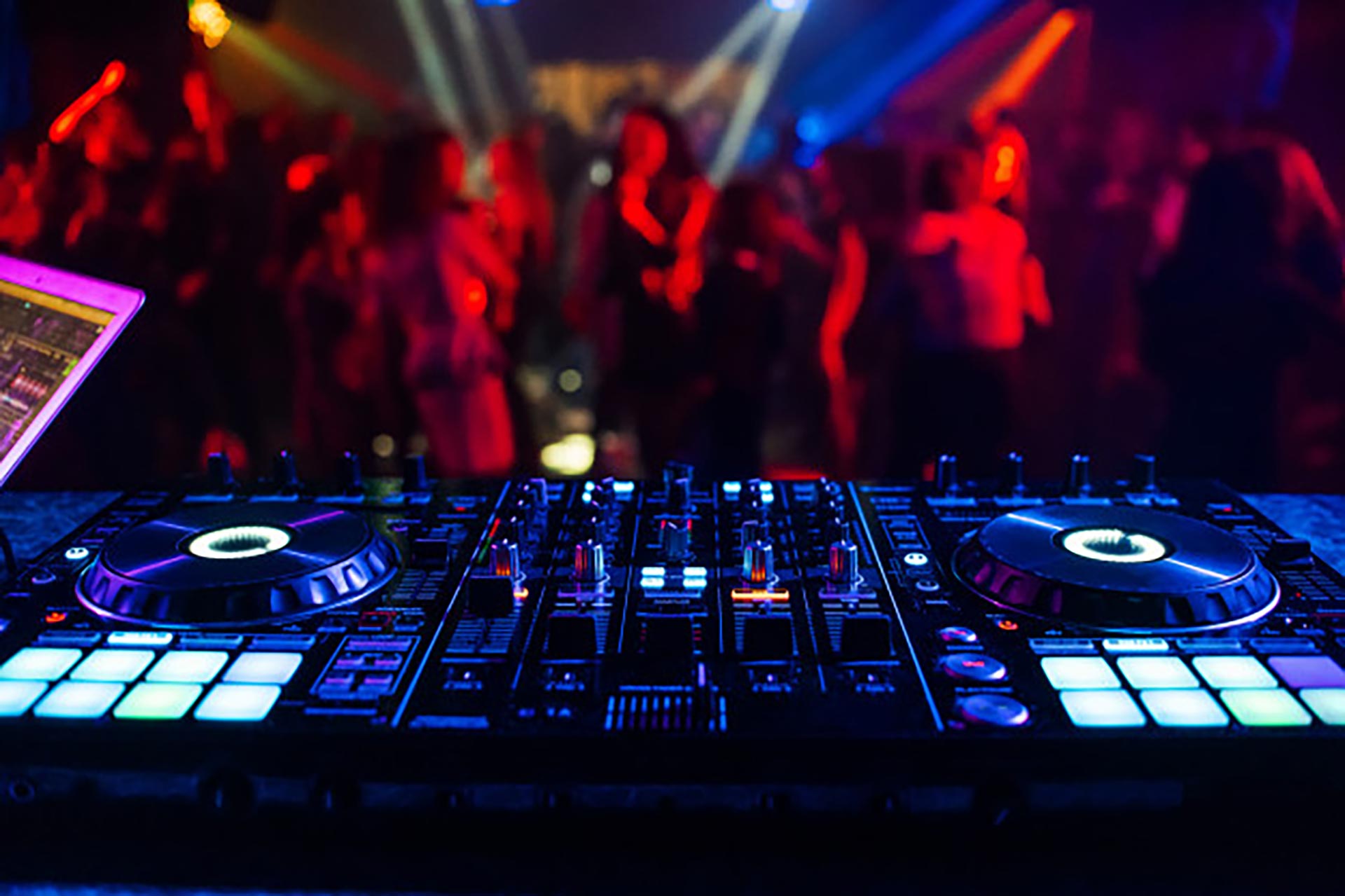 CAN YOU TAKE YOUR CONTROLLER TO A CLUB?
I understand 100% your desire to take your controller with you when you play. People get really good at playing on their own gear and usually feel more comfortable playing on gear they know back to front. In the past they may have even turned up to clubs only to find the buttons are sticking, as someone may have recently spilt a drink on the gear or perhaps the display screen was less than ideal and a set that they could play perfectly at home on their gear went to shit on the club gear and they said never again and vowed to always take their own - trust me, I get it!
I can 100% understand why you would want to use your own gear, but being a good DJ isn't about being good on one piece of gear it its about being able to play on anything and overcoming challenges as they arise. I personally feel using the venues gear shows you are flexible and personally, unless you know the venue, or the people running the event really really well, I would honestly suggest using their gear. Besides, as much as I hate to say it, there is as little bit of a stigma against controllers in clubs. I have heard people often refer to people using controllers as "that laptop DJ" and it basically implies you only know how to DJ on your gear and are not willing to take on the challenge like everyone else. I also find when using a computer to DJ, you are looking at the computer screen the whole time. The advantage of using club gear is, the gear has inbuilt screens and by removing the computer your remove the veil between you and the crowd and it's easier to interact and once you get use to it, there is honestly no going back.

Now you know the general vibe of using computers or controllers in a club, let's say you still want to do it, well the easiest way is to just connect your controller to their mixer and run it through one of the mixers channels. I would personally take my own RCA cable and I would run that from the back of my control (master output) to one of the available channels on the mixer - line input. This way you don't need to both taking our their speakers, you just connect your controller to their mixer like you would another deck.
If there's no where to put your controller, perhaps you could ask politely to move one deck aside so you can fit your controller in next to the mixer, on the desk, and if there really is no space, perhaps bring a towel, or even a mini yoga matt, and put that on top of the decks and then your controller on top of their gear. Again, I don't know how the promoter will feel about this, and it will make the change overs between DJs a little more stressful, but it may be your only option.
Everyone starts on controllers and if you're afraid of playing in clubs check out my controller to club comparison video in my free mini course, I'll link it in below. Its way less daunting than you think, just some small layout differences but on the whole all DJ gear works in the same way.