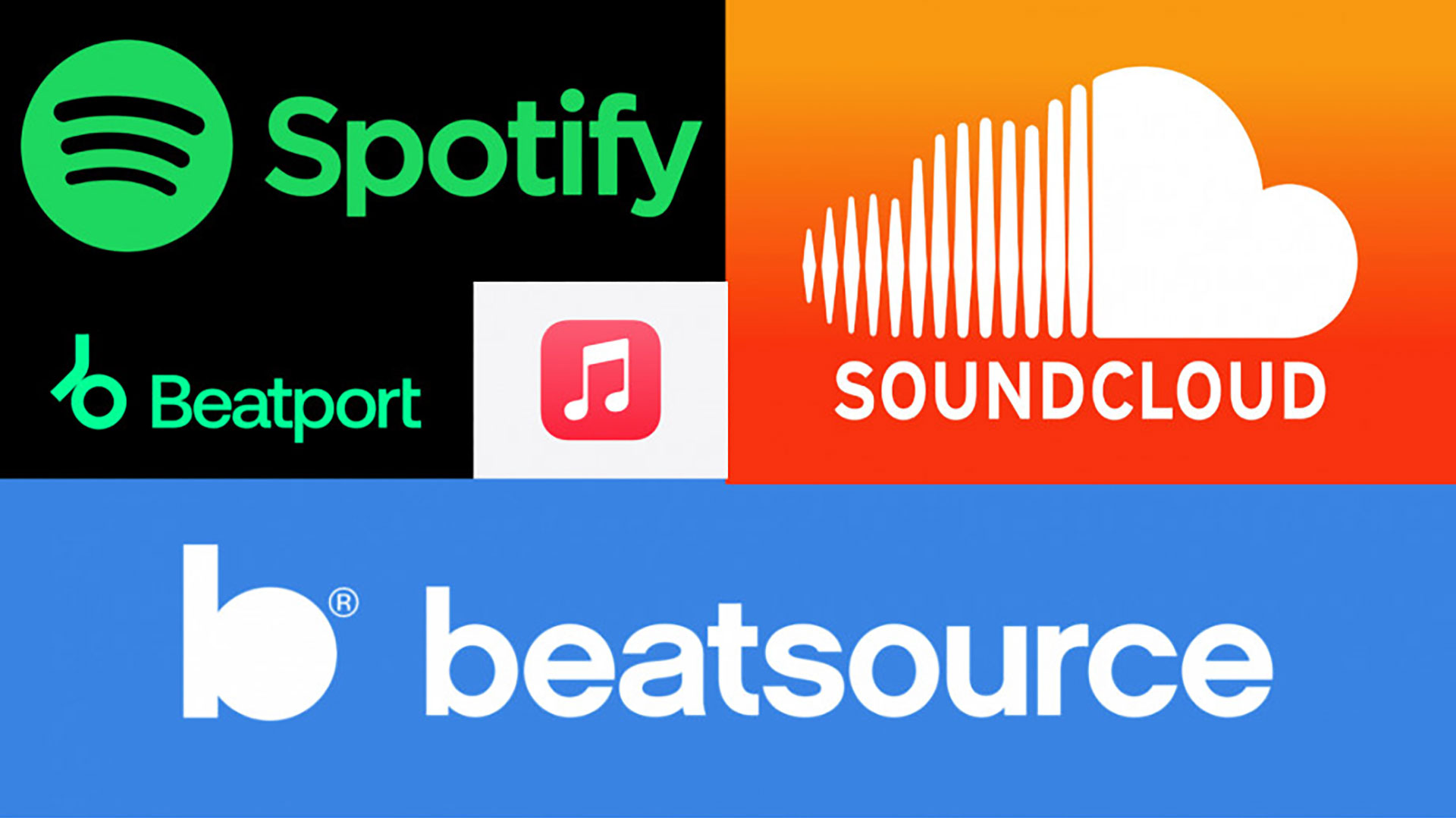 ---
The Ultimate DJs Guide for Streaming Services in 2023
By: Andrew Duffield
---
---
---
THE WORLD OF DJ STREAMING - BEATPORT LINK VS BEATSOURCE VS SOUNDCLOUD VS TIDAL!!
I was against the idea of streaming initially, perhaps that's the part in my that is resistant to change, but recently for the benefit of my students I dived right into it and TBH streaming has a lot of advantages, but before you go all in there are some pros and cons you should be aware of and it's going to come down to your goals as a DJ and wether or not you are using your computer to load your music onto your equipment.
The main streaming sites
The streaming sites that work with most DJ software are Tidal, Soundcloud, Beatport Link and Beatsource. This means if you create an account with any of these services you can then log into that account in your DJ software and then within your DJ software you can browse tracks by genre, artists, likes and in some cases you can see what's hot, charts and even pre curated playlists from industry pros.
In the DJ software videos in my Club Ready DJ Course I'll show you how to set it up so you can access these streaming sites in your DJ software but for now let's talk about which is the right streaming service for you, if any.
SOUNDCLOUD
Many of you are familiar with Soundcloud and the advantages of streaming tracks from Soundcloud is as well as accessing all the big producers tracks, soundcoud also has a lot of unknown artists and this allows you to be really original with the tracks you play, tracks that you may have otherwise not had access to. To access Soundcloud streaming you'll need to sign up and get a Soundcloud Go+ account which is under $5US a month or you can pay roughly $20US a month and get offline access to the tracks meaning you don't have to be connected to the internet for playback.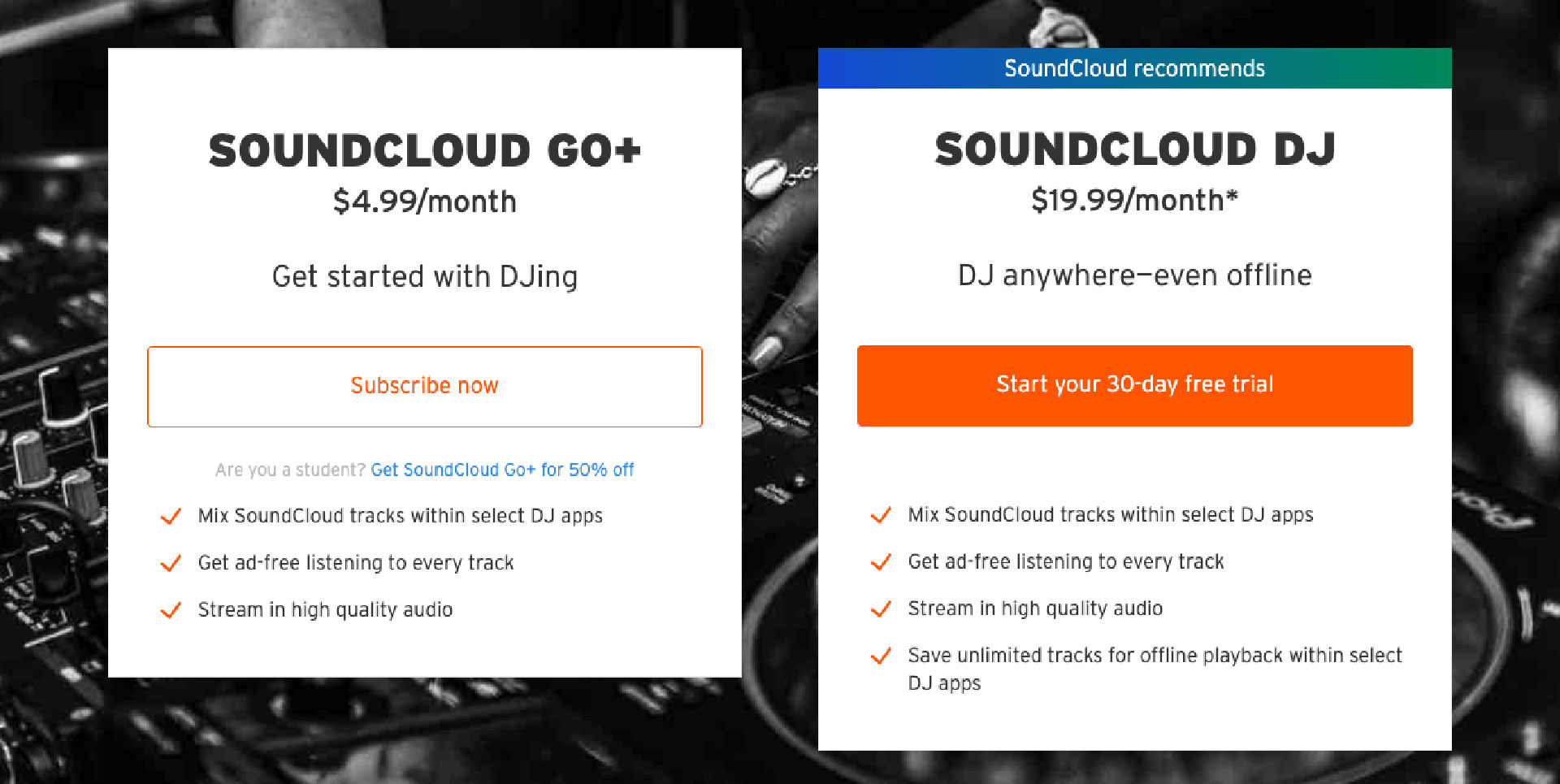 BEATPORT LINK
Beatport Links allows you to playback any of the tracks in the beatport library and add them to playlists in your DJ software. TBH this is awesome as it makes researching music so much fun and way easier. For instance let's say you're just starting out you could go to Beatport and sign up for a free 30 day trial of Beatport link - this is perfect as my initial course is also ideally 30 days - even though it's yours to keep for life. As soon as you sign up you can then access all the Beatport tracks in your library and let's say you resonate with a particular genre you can select the top 100 tracks in that genre, and then right click and select import to collection. By importing them it allows you to quickly scan the waveforms and if you like the track you can then drag it into your own playlists. So my advice would be select a genre, and then put 20 tracks in a playlist and call the playlist first mix. This means for 30 days you can access all of Beatport for free, but the only caveat is, like all streaming services you will need an internet connection but if you are using a computer with a controller and let's say you are playing at parties and functions and taking your own gear instead of paying roughly $15us a month, you can pay about $30US a month and this gives you an offline locker where you can store and save 1000 tracks that can be played without an internet connection.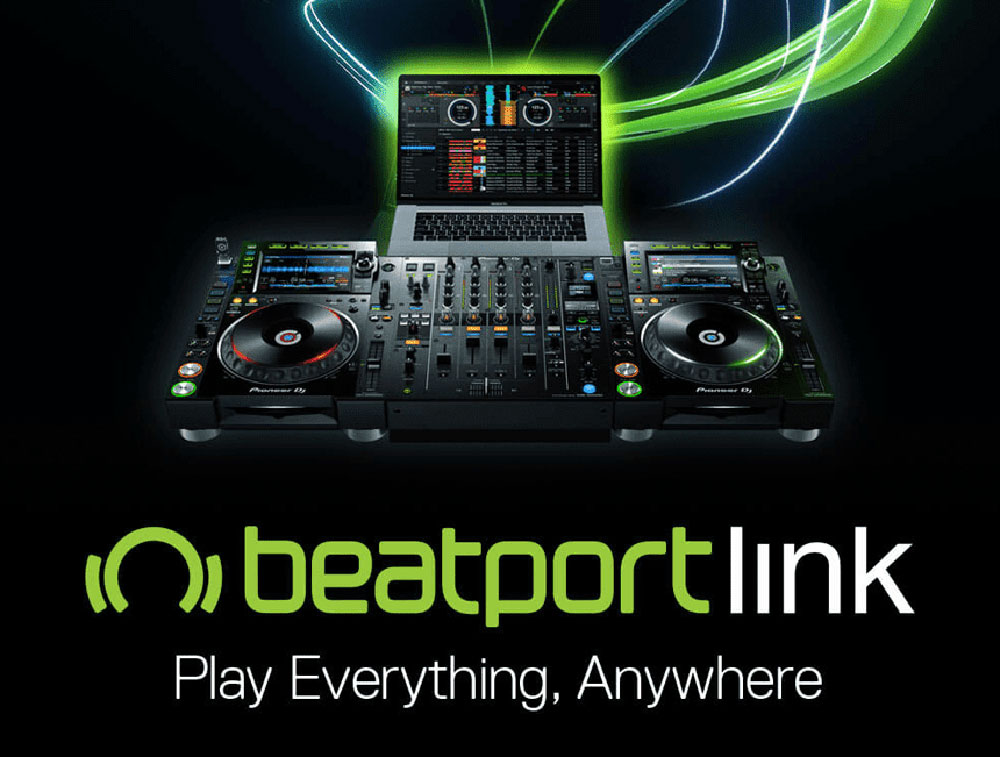 * notice there's a computer I this picture! Beatport Link is still awesome but dopes require having a computer, you won't be able to load your tracks onto USB
I'll be honest 1000 tracks is heaps and I remember when I was playing 5 hour sets I wouldn't need more than 300 tracks and to have 1000 to choose from is plenty and if you need more you may even be able to hotspot to your phone and this opens up your music library to infinite possibilities. The offline locker really sparked my interest but my next question is can I get the tracks from my offline locker onto a USB to play in clubs and the answer is no. At the moment the only way to use USBs on club equipment is to have the physical tracks on the USB and if you could download the tracks from the offline locker, then what's to stop people from downloading 1000 tracks onto their computer and then keeping them forever and then cancelling their subscription, so in this sense, it's like apple music and spotify - you can download the track to play offline on your phone but good luck getting the file off the platform which means the only way to use the offline locker is with your computer with you DJ software which means if you want to play in clubs and access your streaming services you'll have to connect your computer which isn't as ideal or sexy as turning up with nothing more than a USB for a quick change over between Djs -but again, you do you and some people doing my course may have no intention of playing in clubs, in which case a streaming service may actually be your best bet, but even if you are wanting to play in clubs, or be open to the possibility, streaming services are still a fantastic way to research and find music, but when you find tracks you love I'd be doing my best to get physical downloaded copies and I'd be aiming to build your music library on the side. Put it this way I don't think James Hype is streaming music onto the decks, I can just imagine he's got a quick transition coming up and he's waiting for the track to load from the cloud or internet lol!
One quick little nugget though answering a potential question - yes you can add tracks that you have streamed to your playlists, you can add cue points and once added to your collection it will be there, analysed with your saved cues ready to go even once you log off and log back in. This is super cool. Playback can sometimes be a little slower on loading than actual tracks in your library as it takes a second to pull the file from its source (the Internet).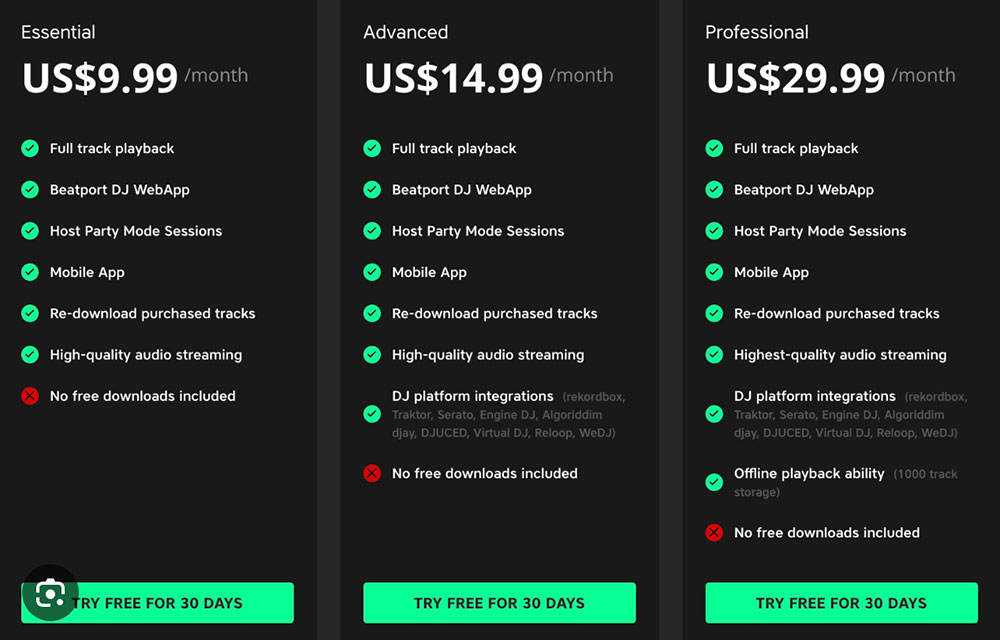 BEATSOURCE
Beatsource is a collaboration between the guys at Beatport and DJ City and no doubt is more catered towards the open format DJ than Beatport but works pretty much in the same way technically and costs the same. If you are an open format DJ and you are playing different styles of events one of the real benefits of Beatsource is the curated playlists and essentials. For instance let's say you're usually a Techno DJ but a mate wants you to play at his wedding, you could go into Beatsource and find curated playlists especially for the type of event you are playing that will be full of tried and tested floor fillers.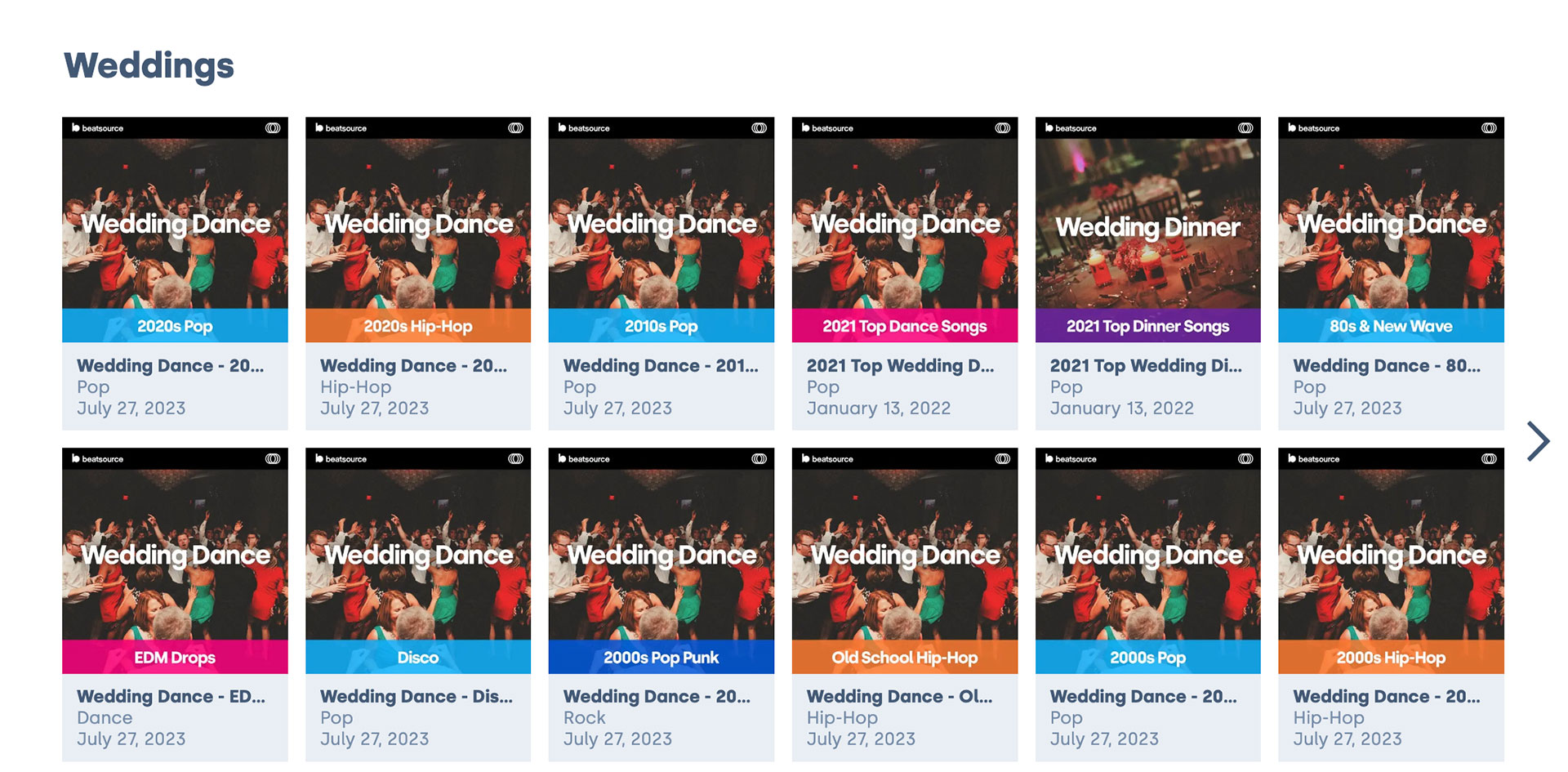 The playlists are created by seasoned pros and can be a great way for you to get access to the biggest tracks of those genres and killer suggestions and this also opens up a world of ideas when it comes to playing tracks that you know people will respond well to - it's almost like going to a gig with some of the best Djs in the world and them giving you suggestions on tracks they know will go down a treat. Put it this way I DJ'd every single week for almost 17 years and at one point EDM was really huge in the clubs, I imagine just like tech house is one of the more commercial club genre these days. But when playing the EDM bangers off Beatport sometimes it felt too serious for the people there so I also used to go to the iTunes dance chart and see the main tracks people were listening to and I would typically find a balance between the bangers and mash, haha, na but the bangers and also the more commercial stuff and I would flow between the styles and create atmospheres that people would rave about.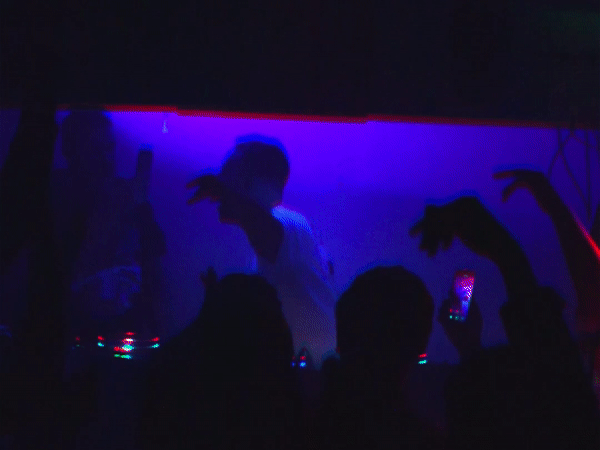 In Beatsource you can go to the dance chart and they have a top 100 of all the big dance anthems and honestly this is a game changer and because beat source is also run by the guys at DJ city, one of the biggest DJ pools in the world, the chances are if it's on beat source you can also download it as part of your DJ city subscription. But that opens up the real question here, why get beat source and pay $15US a month or $30US a month if you want the offline locker, when you can just pay under $30US a month and get unlimited downloads and the answer is for the easy access to all these tracks and the curated playlists - I guess it's like paying a research assistant $15 a month to do all the work for you and this means if I turn up to an event and they want latin music and I've never played latin before in my life, as long as I have an internet connection or added it to my offload locker that I can have all the biggest latin tracks on hand and can divert any potential crisis's as let's face it, the biggest issues I have ever faced when playing live is usually turning up with the wrong kind of music or the person that booked me for the event giving me a different brief and saying just play dance hits and turning up and everyone wanting hip hop. I actually feel beat source is the perfect companion if you are playing house parties, private parties and functions as beetroot link is more for the more underground potential club DJ.
* Note: same prices as Beatport Link but a seperate subscription.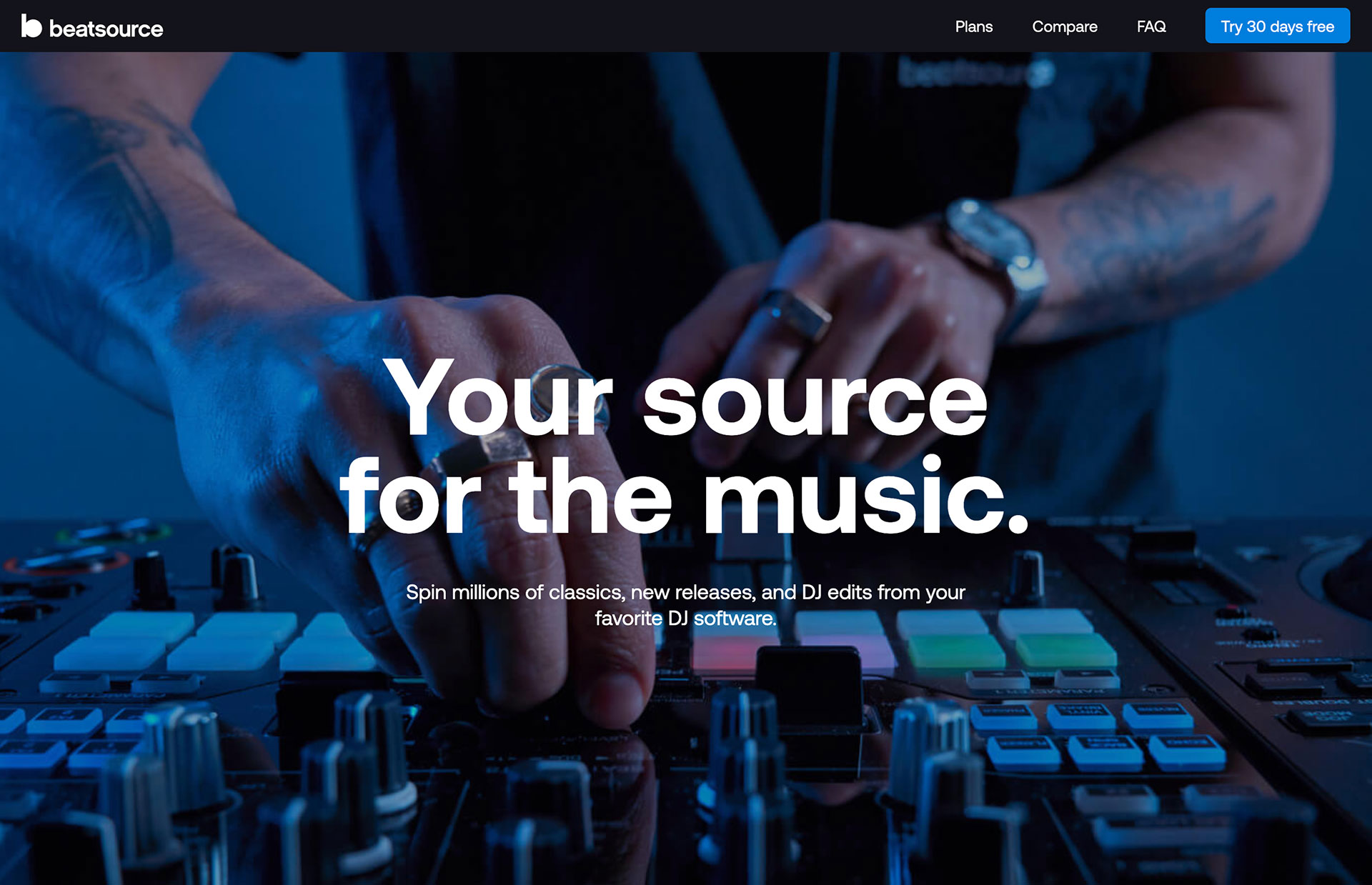 TIDAL
If you're use to Apple Music and Spotify and like the music on those platforms and how they operate, Today may be te best choice for you. Tidal's considered pretty mainstream but one huge advantage of tidal is it will curate playlists specifically for you based on your search history. This can help you to find cool tracks and it'll organise them for you, kind of like how Spotify does day mixes for you where it includes tracks that you like and have listened to plus tracks that they feel go well with those tracks. Unfortunately tidal does not have an offline locker so you will always need an internet connection to access and play the music but in saying that let's say you're used to spotify or apple music, tidal is the streaming equivalent for DJs.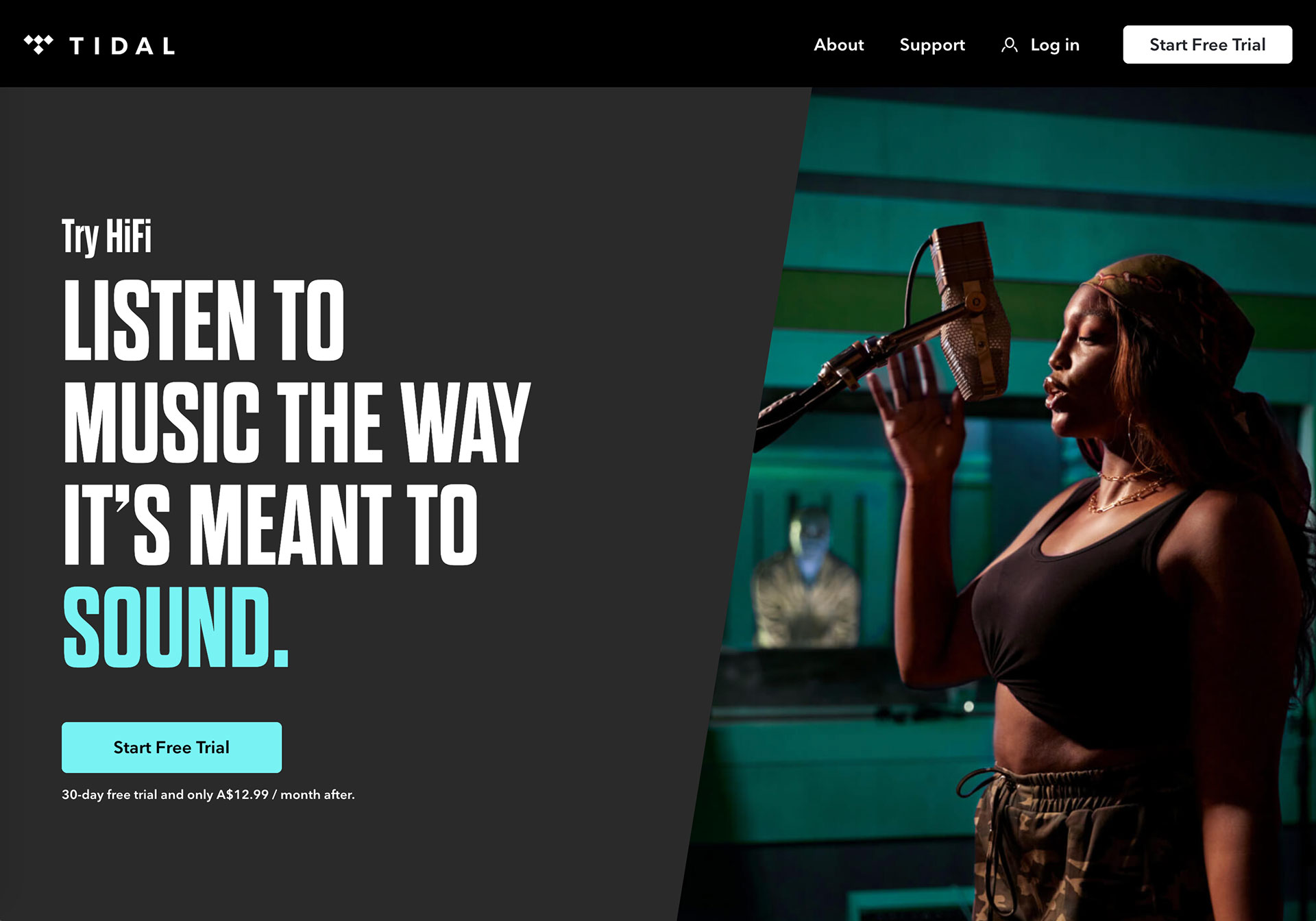 IN SHORT - FOR THOSE THAT DON'T LIKE TO READ HAHA!!!!
THE ADVANTAGES OF STREAMING ARE:
You literally have access to millions of tracks and can try before you buy
Not many DJ pools mirror Beatport yet Beatport link is Beatport so you can stream the whole Beatport library for about $15US a month (this is awesome)
If you double your subscription price you can store offline 1000 tracks (Beatport Link / Beatsource)
Industry Pros have curated playlists that will work for any occasion
Loads of ideas on what tracks to play
Can easily take requests
Have immediate access to brand new music
THE DISADVANTAGES OF STREAMING ARE:
you need an internet connection to playback the tracks and if you are worried about the internet and you are DJing from your laptop a lot then you'll have to double your subscription fee and get the offline locker option.
you are hiring the tracks and once you stop paying your monthly subscription you won't have access to the tracks
because you don't own the tracks, tracks that you may have accessed in curated playlists or charts could be moved around or removed entirely
you can't export the tracks onto USB for playback on club gear which means if you want to play on USB compatible Pioneer gear you'll need to also be building your physical music library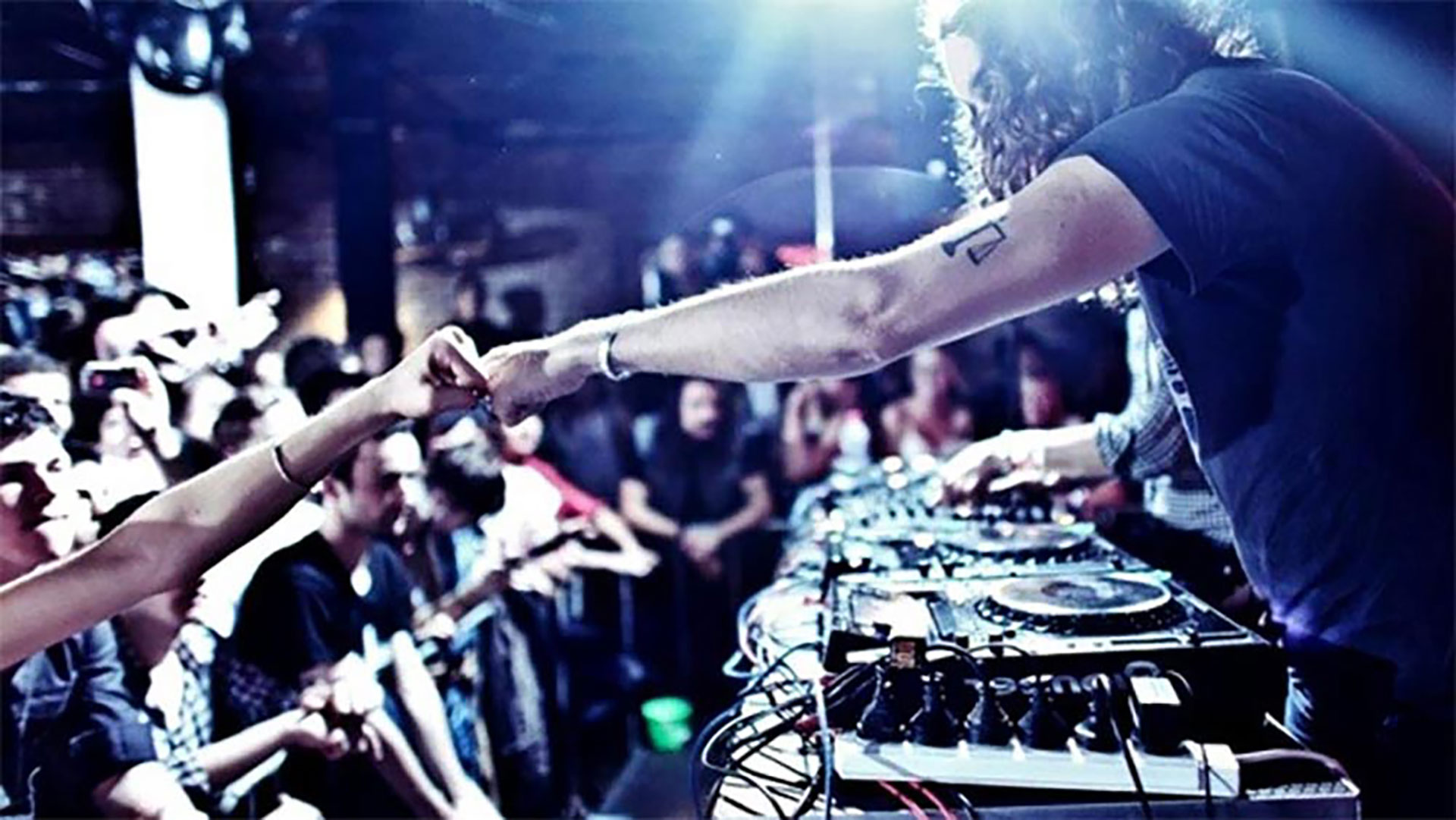 IF I WAS YOU THIS IS WHAT I WOULD DO
I would get a free 30 day trial to Beatport link and beat source and have a look around. I would find tracks you like and start adding them to your own playlists - all taught in the software videos to come, and perhaps even make another playlist called tracks I want to buy and drag the tracks you really love and resonate with into that folder.
Wether you download or stream the tracks, you only need 20 tracks to start with, so go pick a genre, download 20 tracks or even test a streaming service and then build on those 20 tracks and in time that 20 becomes 100, then 200 and even if you are paying for each track they are then yours for life and if you choose to stream your music it can be considered a way for you to try and test music that you may later decide to buy. There is no right or wrong so do what resonates with you, but just know if you want to be a club DJ, every club DJ has a collection of music that is there own and even if you stream, you still want to start building your own collection on the side, even if that collection is purely the best of the best, exciting times.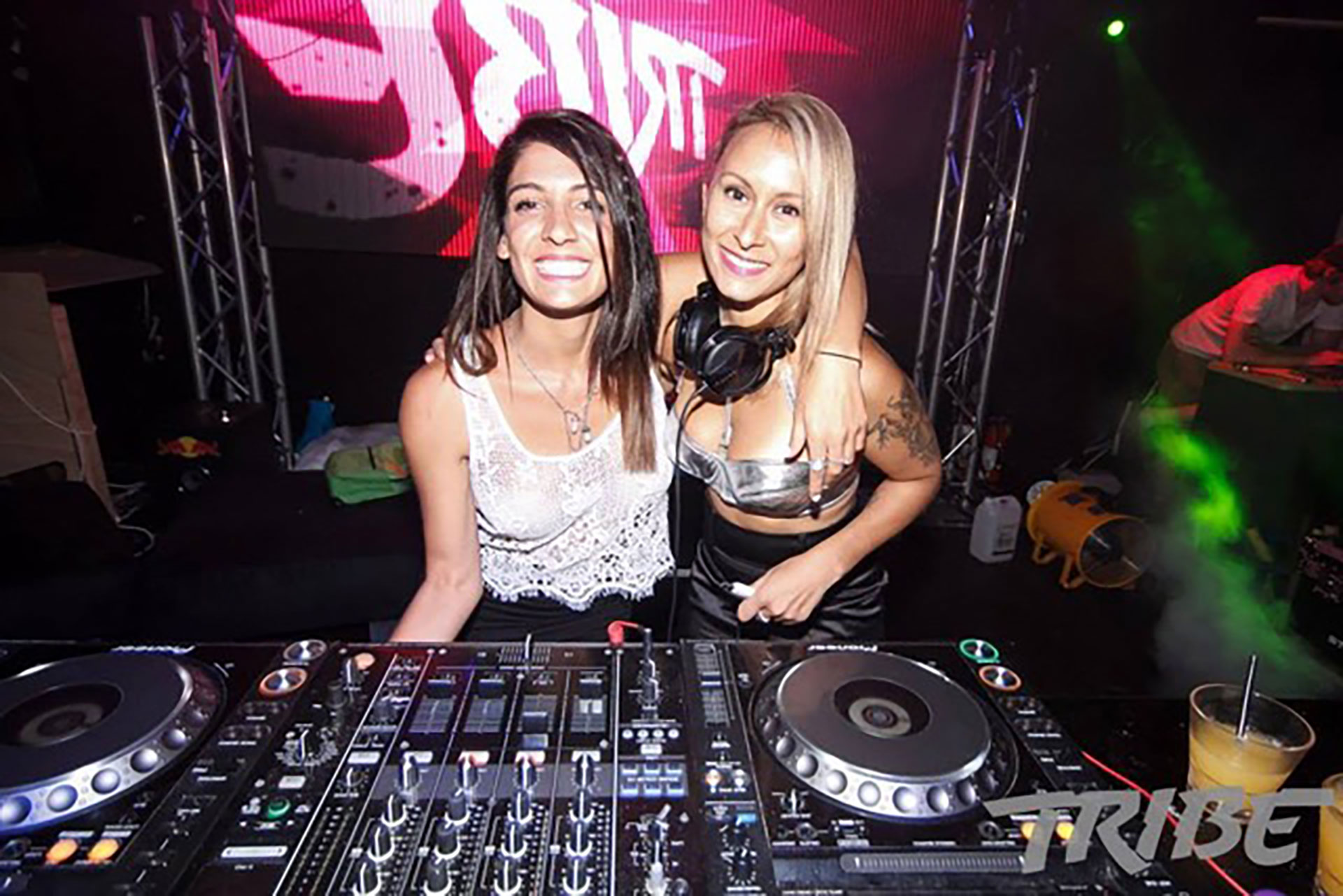 REALLY GOOD NEWS - MAKE LEARNING EASY AND FUN!!
The good news is I ave just done a mega upgrade to my courses at no extra charge to my students adding new videos on:
- how to stream on your players
- how to set up the main streaming services on your DJ software
- how to add cues to your streamed tracks
- how to create your own playlists
- how to save tracks that you later want to buy
Plus advanced software walkthroughs on Rekordbox, Serato and Denon and a whole new section and advanced music organisation so you are ready for al events and any eventuality.
Check out my Club Ready DJ Course now: www.clubreadydjschool.com.