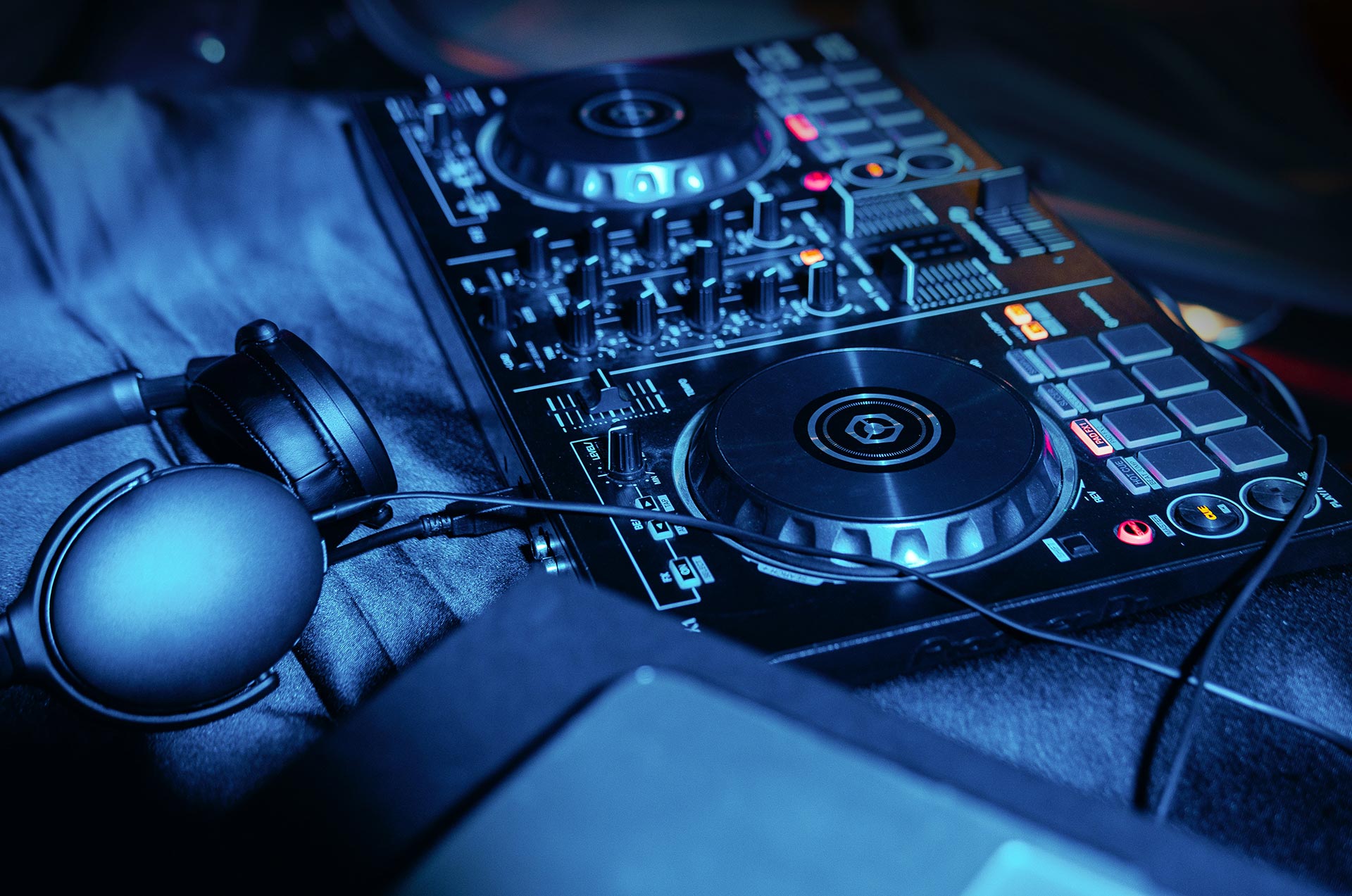 ---
How to Confidently Make The Jump From DJ Controller to Club Equipment
By: Jade Story
---
---
---
Landing your first club gig as a DJ is a pivotal moment in your pursuit of becoming a resident DJ at your local club and possibly making it onto the bigger stages in the future. It is the beginning of being able to share your sound with an audience, build your skills, and get your name out there. It is both an exciting and daunting experience.
The shift from using DJ controllers to club equipment introduces a new level of complexity, technicality, and performance pressure. However, with the right mindset, preparation, and a solid understanding of the equipment at hand, you can arrive with more excitement and confidence than nerves, knowing you're more than capable of making the transition from your controller to CDJs. After all, knowledge and preparation lead to confidence and the ability to remain calm under pressure, even if curveballs are thrown your way.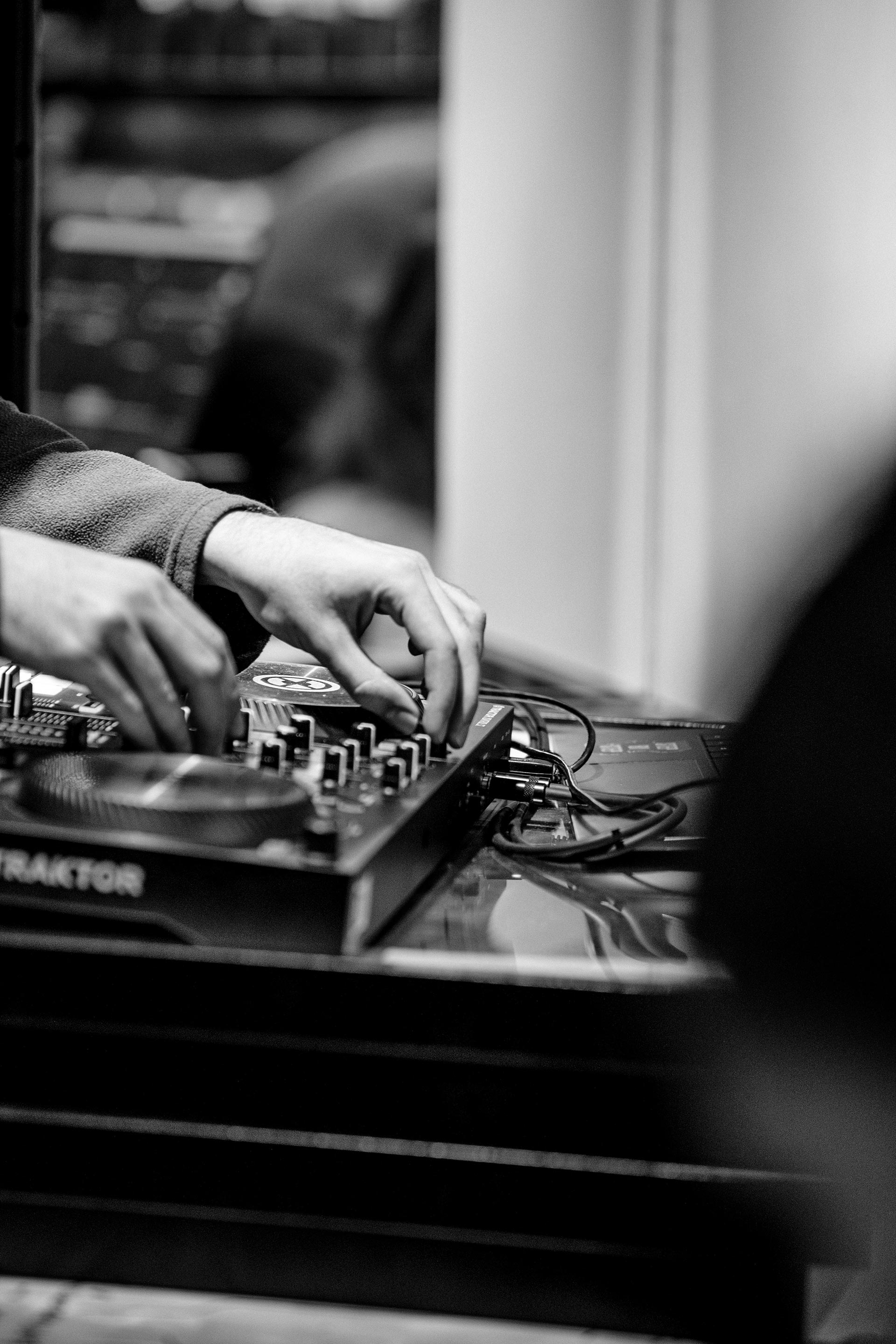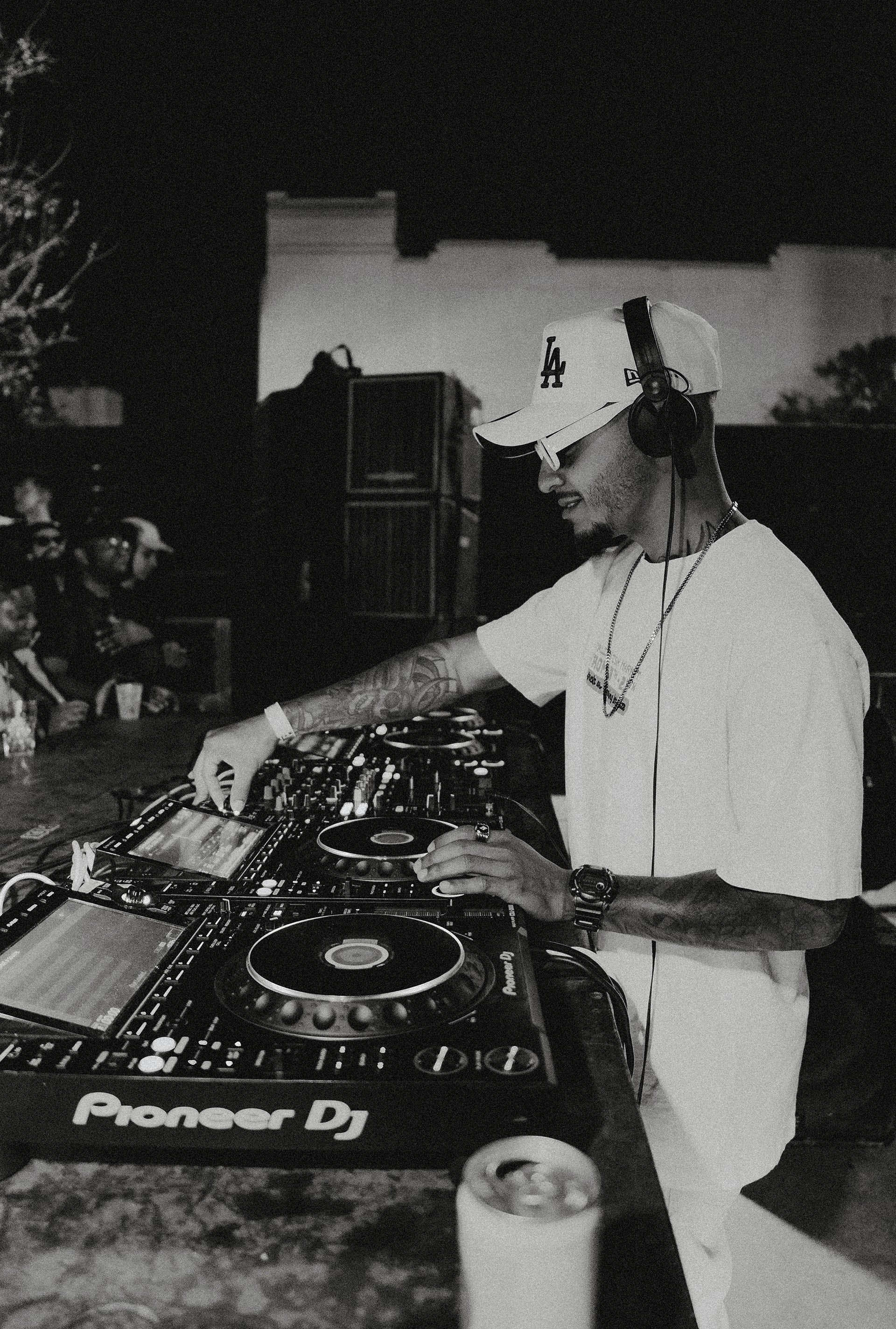 Playing in a club environment demands a heightened level of expertise and adaptability, as you will encounter different equipment, larger sound systems, and venues, as well as an audience with diverse musical tastes and expectations. To ensure a successful transition, it is crucial to first demystify the gap between the familiarity of DJ controllers and the new possibilities offered by club-standard equipment.
This article aims to guide aspiring DJs in making the leap from DJ controllers to club equipment, equipping them with the necessary knowledge and confidence to deliver an excellent first set. We will explore essential tips to prepare you for everything as well as highlight the main similarities and differences between controllers and CDJs. Understanding the functionality and layout of the equipment beforehand will provide you with a solid foundation for utilising it to its full potential as well as navigating your way around any potential technical challenges with ease.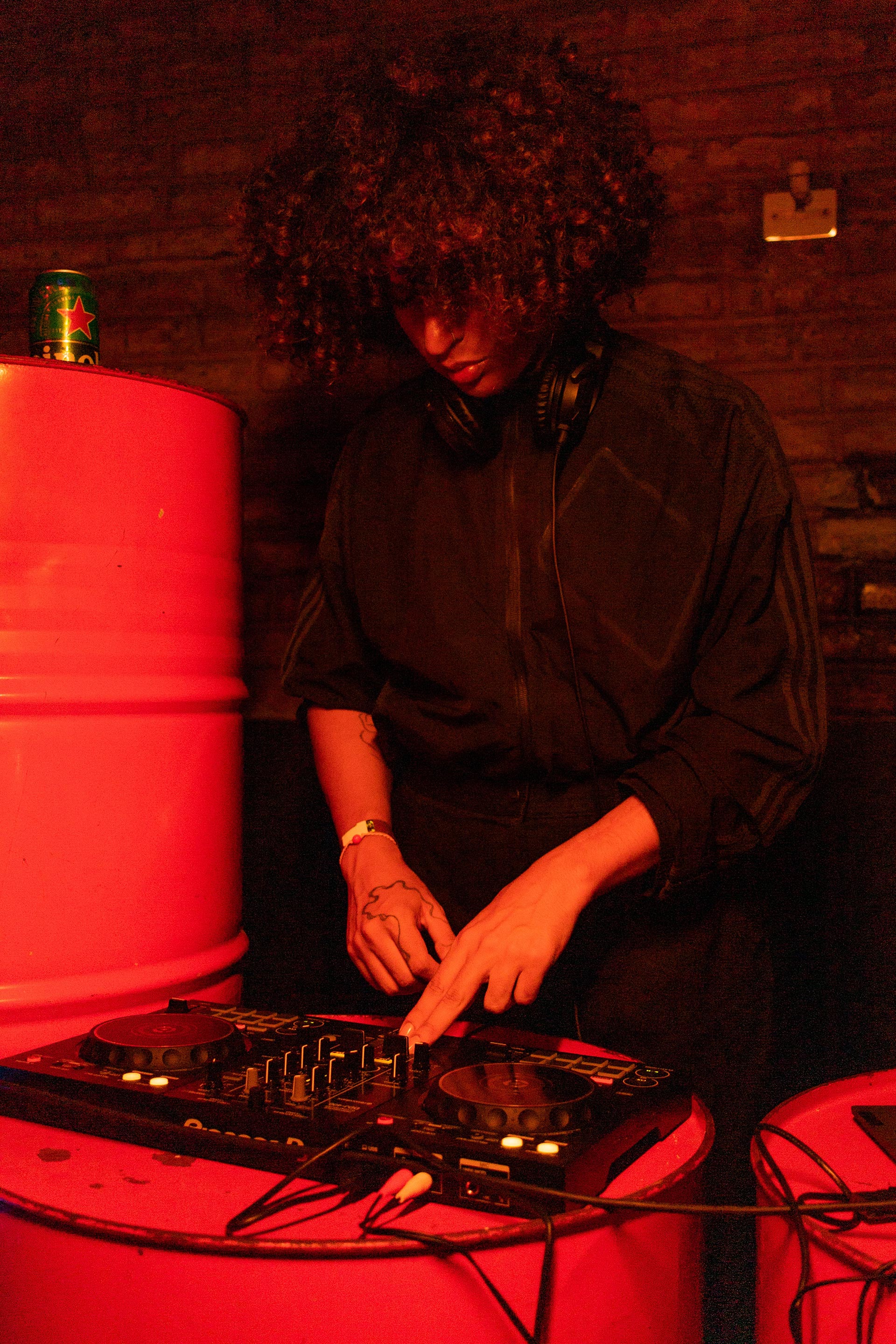 Breaking down standard club equipment
The industry standard for DJs is two Pioneer CDJs with a DJM mixer. When they were first introduced, they included CD slots, which is where the name CDJ originates from; later on, they introduced USB ports, and this is how they are used today. Club equipment can look more intimidating than it really is, as essentially all DJ gear does the same thing, and once you can DJ well, you can play on any equipment. It can be compared to driving a car; once you know how to drive, you can drive anything.

Similarities:
If you learnt on a Pioneer controller, such as their classic entry-level controllers: The DDJ-400, or its successor, the DDJ-FLX4, you're already more familiar with club gear than you may think. Pioneer has purposefully laid out all their controllers, standalone units, and club gear with very similar interfaces for the exact purpose of making all their equipment easy to navigate and move between. If you can play on one Pioneer unit, chances are you'll easily be able to adapt to any of their equipment.
There are, of course, differences between controllers and CDJs, but there are also many similarities that make things less intimidating.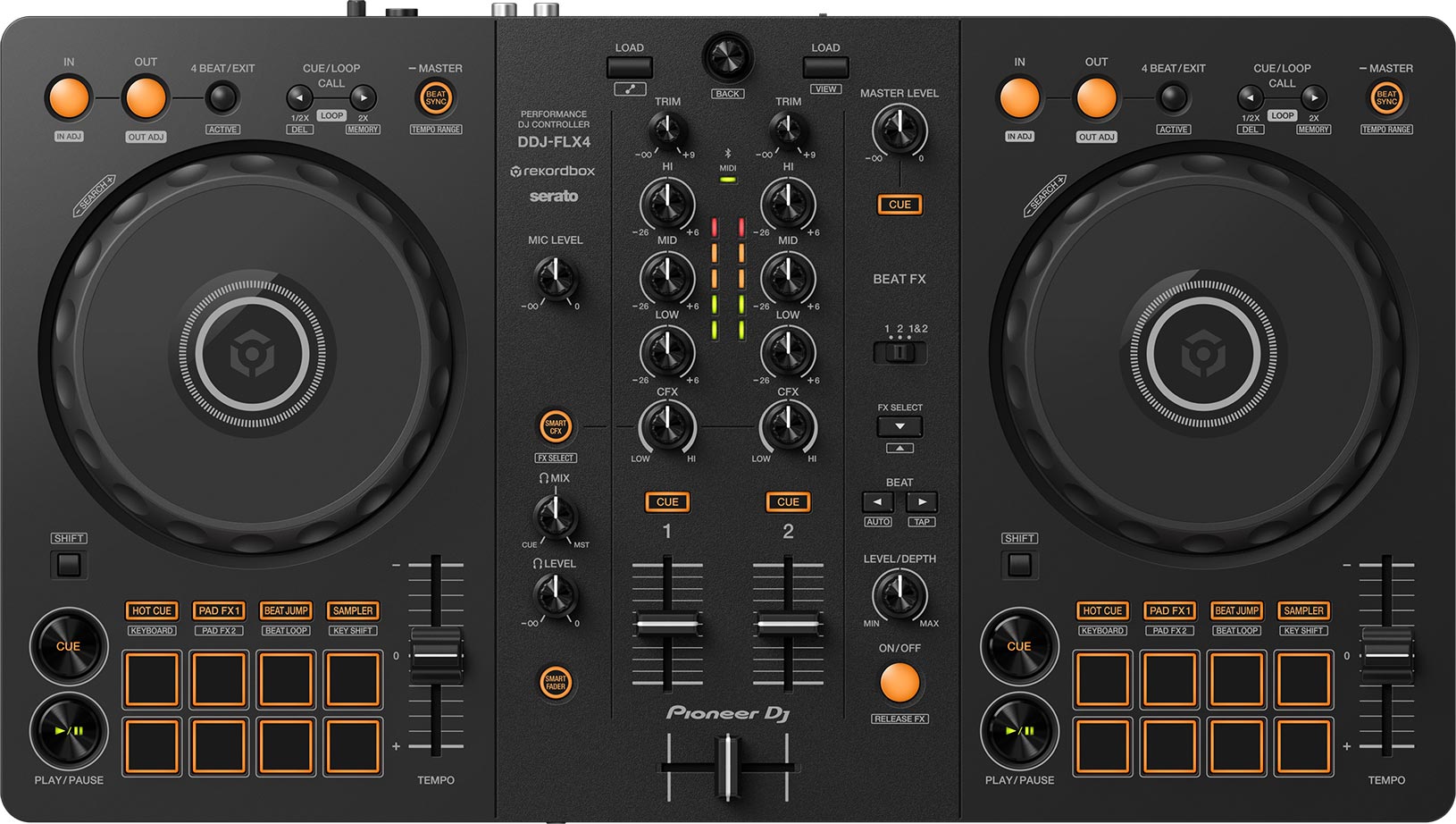 -The cue and play buttons are in the same position.
- The jog wheels are in the same position, although they are much smaller on entry-level controllers.
- The tempo faders can be found in the same position, apart from the master tempo and tempo range buttons not being above the tempo fader on most controllers but rather a setting you have to switch on using the DJ software on your computer.
- Directly above the jog wheels, you'll find your manual in-and-out looping buttons and loop exit. The call buttons for memory cues are in the same position too, next to the looping buttons.
- The rotary selector operates in the same way as that on CDJs.
- Controllers and club equipment read memory cues, so if you are planning a set or it makes you feel more comfortable having your songs mapped out, these will show up on CDJs, and you can jump between the different cues set by using the call buttons. The other alternative when you become more comfortable is to set cues on the fly, simply by looking at your waveform and deciding how much of the track you want to play.
Differences:
In-built screens: Each CDJ has its own in-built screen, which controllers do not have, meaning you will no longer be referring to your laptop screen but rather to the screens on each player. Ditching the laptop means you will need to analyze your music through Rekordbox and export it onto a USB, which you will plug into the CDJs at the club. This is far more convenient but also requires more preparation in terms of well-labeled folders and playlists to make selecting the tracks you want to play quick and easy.
No stacked waveforms: A big difference between controllers and club equipment is that on a controller, as well as standalone units, you are able to stack the waveforms of the two tracks neatly on top of each other. This can lead to the bad habit of visually beatmatching by lining up the beats with your eyes instead of using just your ears. It's an easy trap to fall into and a bad habit that you'll want to let go of before stepping up to club gear, as you'll feel very out of your depth on CDJs if you have only ever relied on this visual aid to assist you in practice. Therefore, it is best to practice by not looking at your computer screen and becoming great at beatmatching by ear alone; after all, this is a fundamental skill of DJing.
Getting used to not looking builds confidence and enables you to connect more with your audience. You can hide the main waveforms on your computer by clicking on browse mode in your Rekordbox software. if you have a standalone unit, cover the screen with a book.

Jog wheels: The jog wheels found on controllers are much smaller and more sensitive than the full-sized mechanical jog wheels found on CDJs. The jog wheels found on CDJs have the added advantage of the jog adjust option, allowing you to set the tension from light to heavy based on your personal preference.
Performance pads: If you spend a lot of your time practicing using your performance pads, it's important to be aware that club gear does not include these, apart from the CDJ 3000s (however, most clubs have not upgraded to these as they are hugely expensive). All the effects you can assign to your performance pads will be found on your beat effects rack on the club mixer. Same thing, different placement.
The mixer: The DJM mixers you will find in clubs have two effect racks: the colour FX and the beat effects, with all the options available laid out in front of you, compared to controllers, which include one or two effects on the decks and the rest have to be activated within the software, making quickly jumping between effects less intuitive than on the DJM mixer. Having everything laid out in front of you on club equipment makes changing between effects far more efficient during a set.
Preparation
The most important aspect of preparation is to get your core foundations, such as beatmatching, phrasing, and mixing in key, really strong so you're confident no matter what happens or what equipment is in front of you. After all, we are dealing with technology, and technology can fail or experience glitches. Never practice using sync; it may not work on the night, and it can be imperfect if the beat grids are slightly off. Learn to train and trust your ears; they are the best tools you have as a DJ.
Arrive with backups: It's a good idea to have three identical USBs on you at every gig. This solves the problems of potential USB corruption as well as faulty links on the club equipment. When the link feature doesn't work on the CDJs, it means the decks cannot communicate with one another from one USB. You will need two USBs to counteract this problem, one for each deck. It's also important to note that when the link feature doesn't work, neither does sync.
Format your USBs: It is recommended to format your USBs to FAT32, this guarantees compatibility with Pioneer DJ's CDJs.

Research the venue: As a DJ, you should already be involved in your local scene. Spending time at your local clubs that you'd potentially be booked at is the best research you could possibly do. Spending time in the venue you'll be playing at gets you well acquainted with the type of music that goes down well, developing a deeper understanding of what you'd need to play to perform an outstanding set. This will be invaluable to your set prep and enable you to perform well at any time slot you are given.
Preparing your music: Making sure your existing library is compatible with club equipment is imperative, as this will give you access to all the important track information and waveforms. Thankfully, if you've already been working with a Pioneer controller and Rekordbox, there is very little to nothing you need to do. All you will need to do here is switch from performance mode to export mode. This is why, if you plan to play in clubs, it makes sense to start with Pioneer from the beginning, as everything you do will be an effortless transition to other Pioneer equipment.
Searching for tracks can be harder on CDJs, with the added pressure of a crowd in front of you, so you'll want to be really organised with your playlists and folders to make it easier for you. You don't want to be randomly scrolling through your entire library in one playlist, so taking the time to order it by genre, or even by gig, will save you from panicking about what to play next on the night. You could even have a favourites folder containing your top songs you definitely want to play; this way they will be easy to find and you won't forget to play what you intended.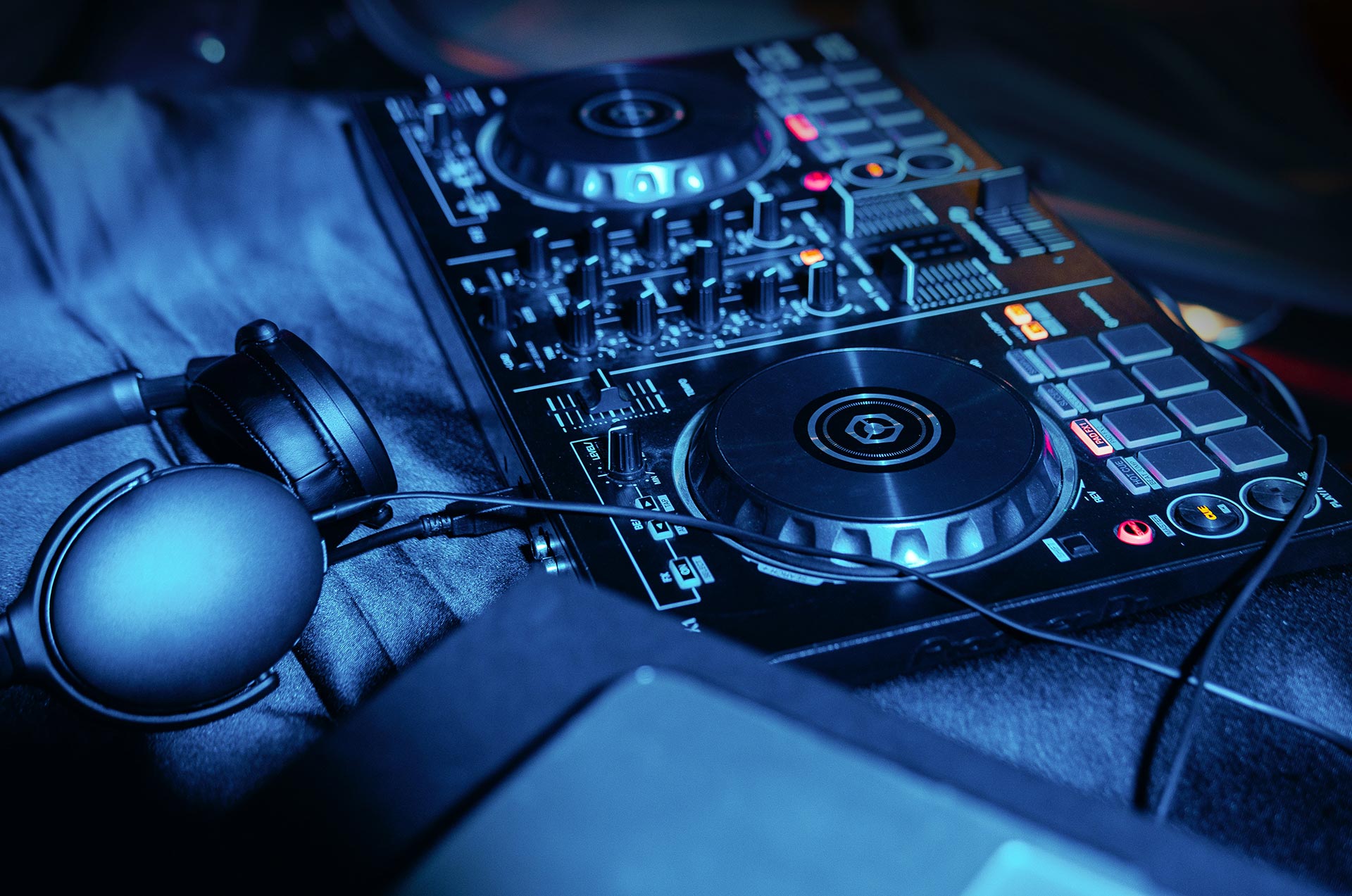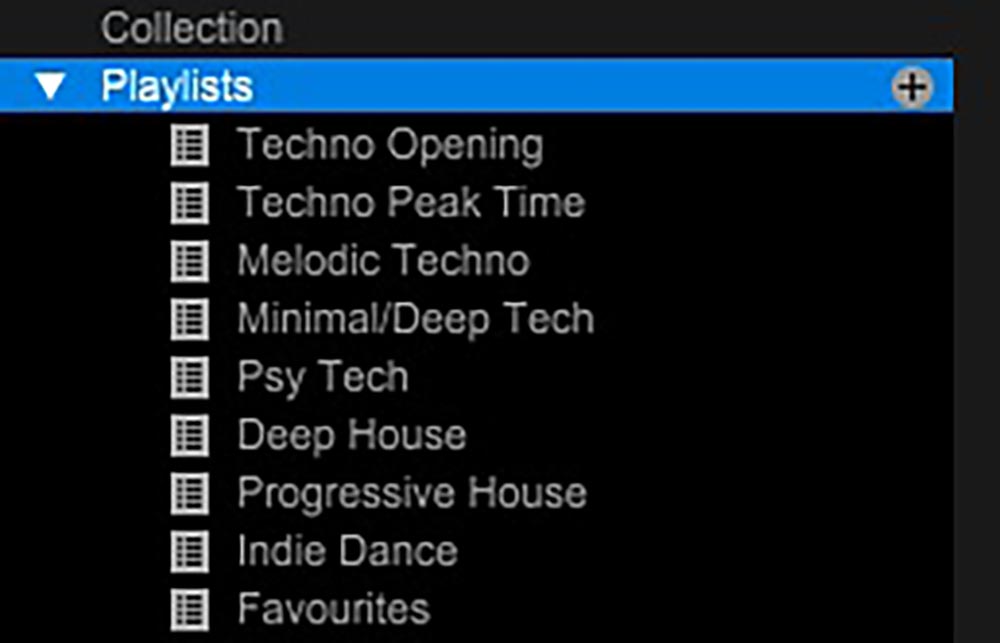 Settings to Check on The Club Equipment Before Starting Your Set
When taking over from another DJ or simply being the opening DJ, things will probably not be set to your preference immediately, so before bringing in your first track, ensure you have a good understanding of the following settings and use them according to your preference to avoid any unnecessary problems on the night.
Make sure master tempo is on; this allows you to change the bpm of a track without affecting the pitch, so it becomes unnoticeable moving between bpms.
Make sure auto-cue is on; this will ensure your new song cues at the beginning and doesn't just start playing immediately.
Make sure quantize is on so when you use loops, it will snap perfectly to the beat grid.
Ensure thru is activated below each channel you'll be using; this deactivates the crossfader in case you bump it while you're playing. Ensuring only the channel faders are in use.
Jog adjust: this gives you the option of setting the jog wheel to your preference, moving from light to heavy. This all comes down to personal preference. If you like your jog wheels to be very sensitive or loose (where you will make smaller adjustments to beat match) then set it to light. If you prefer the feeling of making bigger adjustments, then set it to medium or heavy. Entry-level controllers do not have this feature, and the jog wheels feel very loose and sensitive compared to club gear. Making the step up to club gear will take some getting used to. In order to decide which level of tension you prefer to use, you may want to set them to light for the first time, as this will be the closest setting to your controller. Once you gain more confidence and spend more time on CDJs, you can experiment with the different settings and choose from there.
Tempo/pitch range: by allowing you to change the range of the tempo fader, this changes the sensitivity of the tempo fader. The four tempo ranges are: +/- 6%; +/- 10%; +- 16%; and wide. For example, wide will allow the track to come to a complete stop when you slow it down, and when you speed it up, it will go twice as fast, this being the most sensitive setting. +/- 6% allows for the most precision when beatmatching. You'll want to make sure you check what it's set to and adjust accordingly, making sure it's the same on both decks.
Jog mode: This mode switches between vinyl and CDJ each time the button is pressed. It determines the behavior of your jogwheel and how it responds to touch while your track is playing.
CDJ vs. Vinyl mode: CDJ mode is going to allow you to touch the top of the platter and slow down or speed up the track. The playback does not stop even when the top of the jog wheel is touched. So scratching cannot be performed in this mode. Vinyl mode is when you touch the top of the platter; it is touch-sensitive, and it will stop the track completely, just like a vinyl record would. As soon as you release the pressure on the top of the jog wheel, the song will start playing again. This is used for things such as scratching and spinbacks. Making the choice between the two will be one of personal preference and whichever best suits your style of DJing. If you plan on just mixing between two tracks, it's best to turn vinyl mode off so you don't accidentally touch the top of the jogwheel when beat matching. One less thing to worry about.
Vinyl speed adjust: This setting allows you to choose how fast or slow the song will start or stop when you hit play. DJ controllers won't have this option, so it's best to turn it all the way to the left so your song starts and stops immediately when you hit play or pause.
Should You Plan Your First Set?
This will depend on you as a person and what makes you feel most comfortable. Having a fully planned set beforehand could help with your nerves, but it is also very restrictive as it doesn't allow you to read the crowd and adapt accordingly, which is a fundamental skill of being a DJ. The best advice would be to know your first few songs so you're sure they work well together, and then prepare a playlist for that specific gig with more than enough songs to pull from. This will make you more flexible and able to adapt to the crowd's response. Another way you could plan for your first set is by mapping out your tracks with cue points beforehand, so you'll only play the best parts of each song.
If you do choose to pre-plan your whole set, be willing and able to ditch the plan if the crowd isn't feeling it or the energy on the night is different from what you anticipated.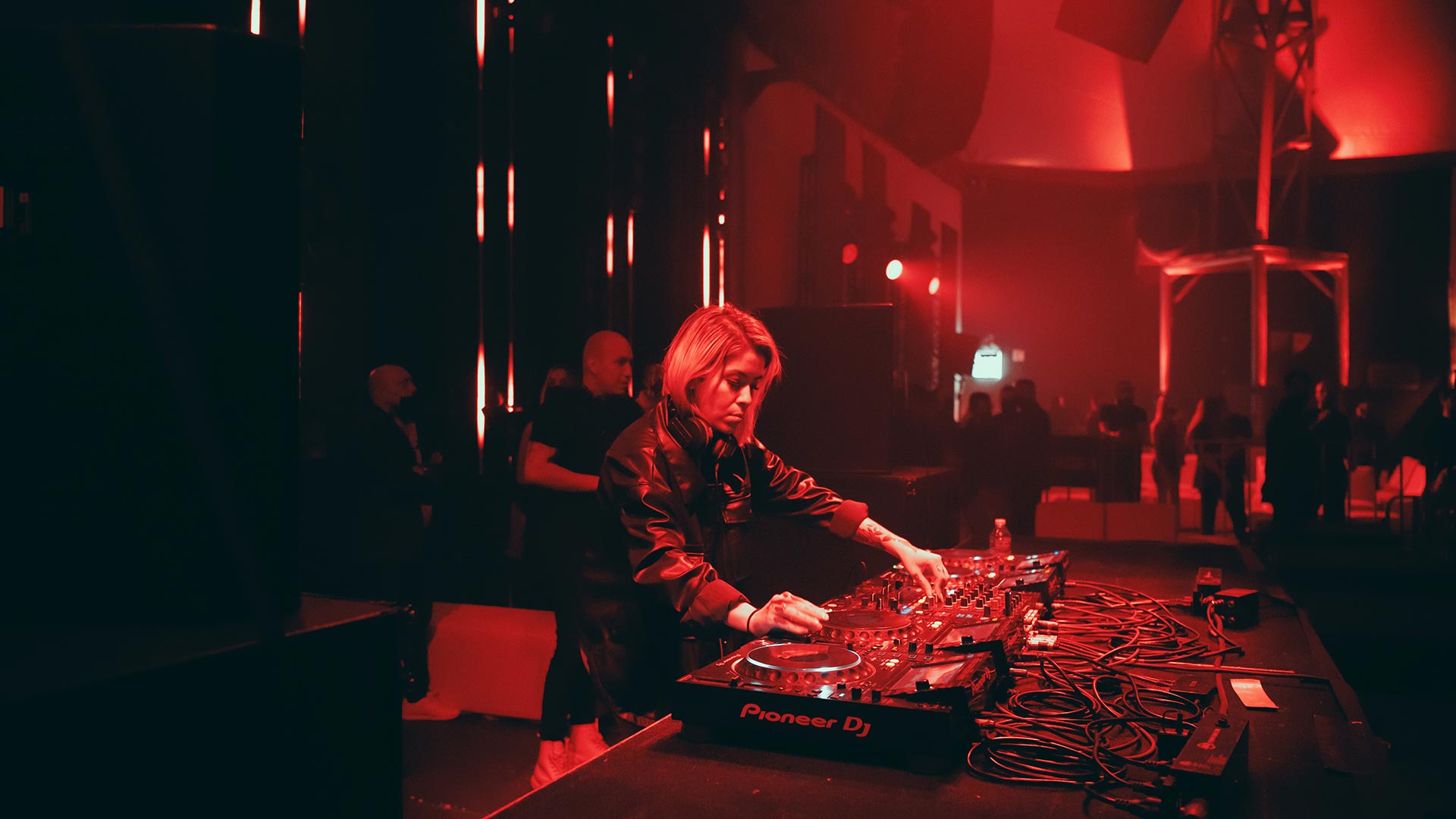 Conclusion
In conclusion, the more knowledge you have about bridging the gap between the familiar and the unfamiliar, the more confidence you will have in making the jump from controller to club equipment.
If you're still feeling overwhelmed and would like to access invaluable knowledge and increase your skill set, it is highly recommended that you enroll in the Club Ready DJ course. This course will have you club-ready and confident in as little as 4 weeks. Comprised of one-on-one style, step-by-step lessons with experienced DJ and founder of Club Ready DJ School, Andrew Duffield, you will develop unshakable foundations and confidence behind the decks in no time.