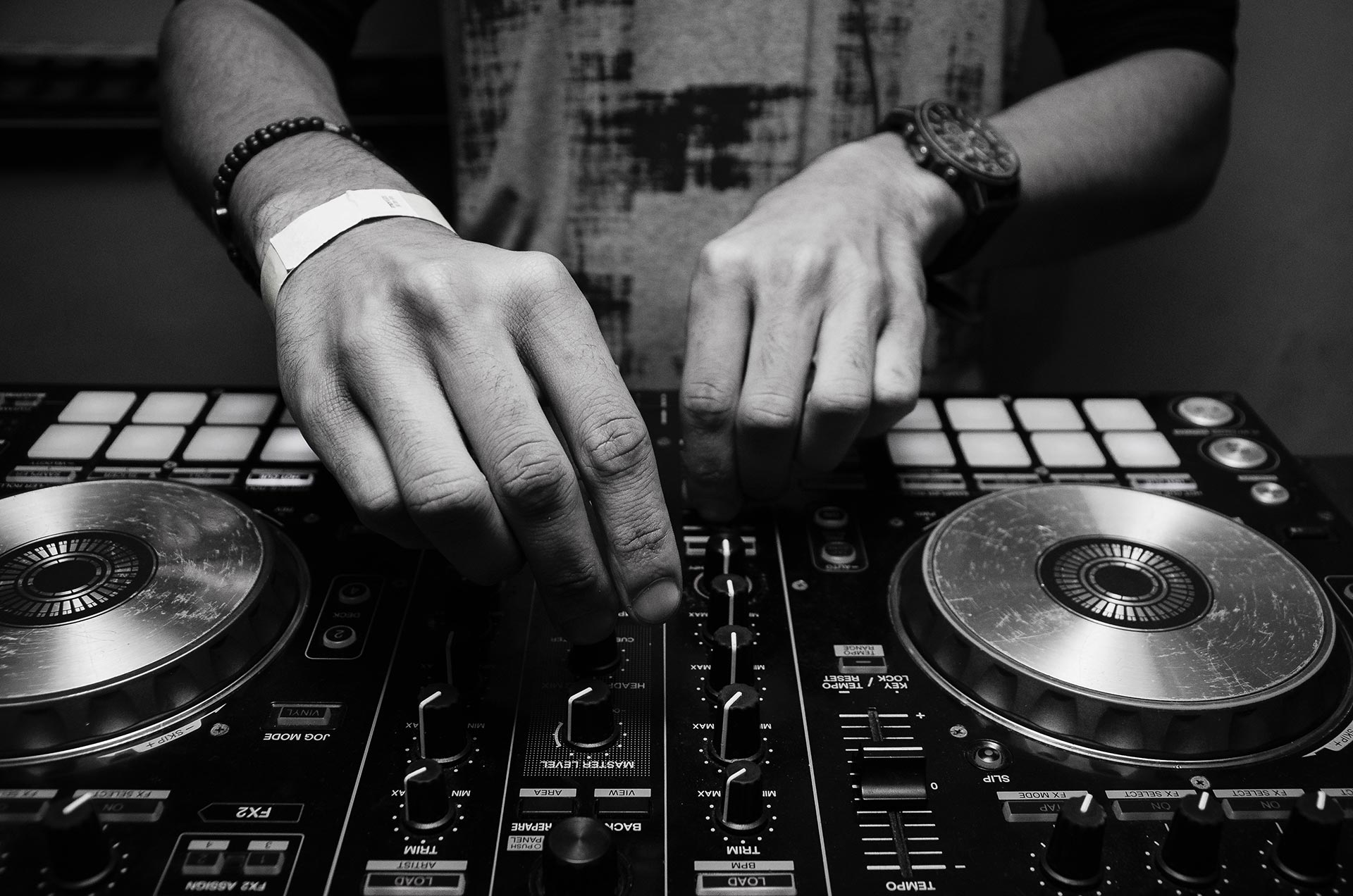 ---
BEST DJ GEAR IN 2023
By: Jade Story
---
---
---
Best DJ Gear in 2023
The world of DJ gear is constantly evolving and advancing, with new products and technologies being introduced every year. As we move further into 2023, it's time to take a look at some of the best DJ gear that is available on the market today.
Whether you are a beginner or already playing gigs in clubs, choosing the right equipment for your needs can be a daunting task with the seemingly endless range of options available. In this article, we'll take a closer look at some of the best DJ gear in 2023, from entry-level to high-end DJ controllers, right up to the more powerful standalone systems and CDJs. Giving you the clarity to make an informed decision on what to invest in for your music career.
BEST DJ CONTROLLERS
DJ controllers require a connection to a laptop to gain access to your music library; they are more compact and portable, as well as more affordable than standalone systems. Ideal for beginners all the way up to professional gigging laptop DJs.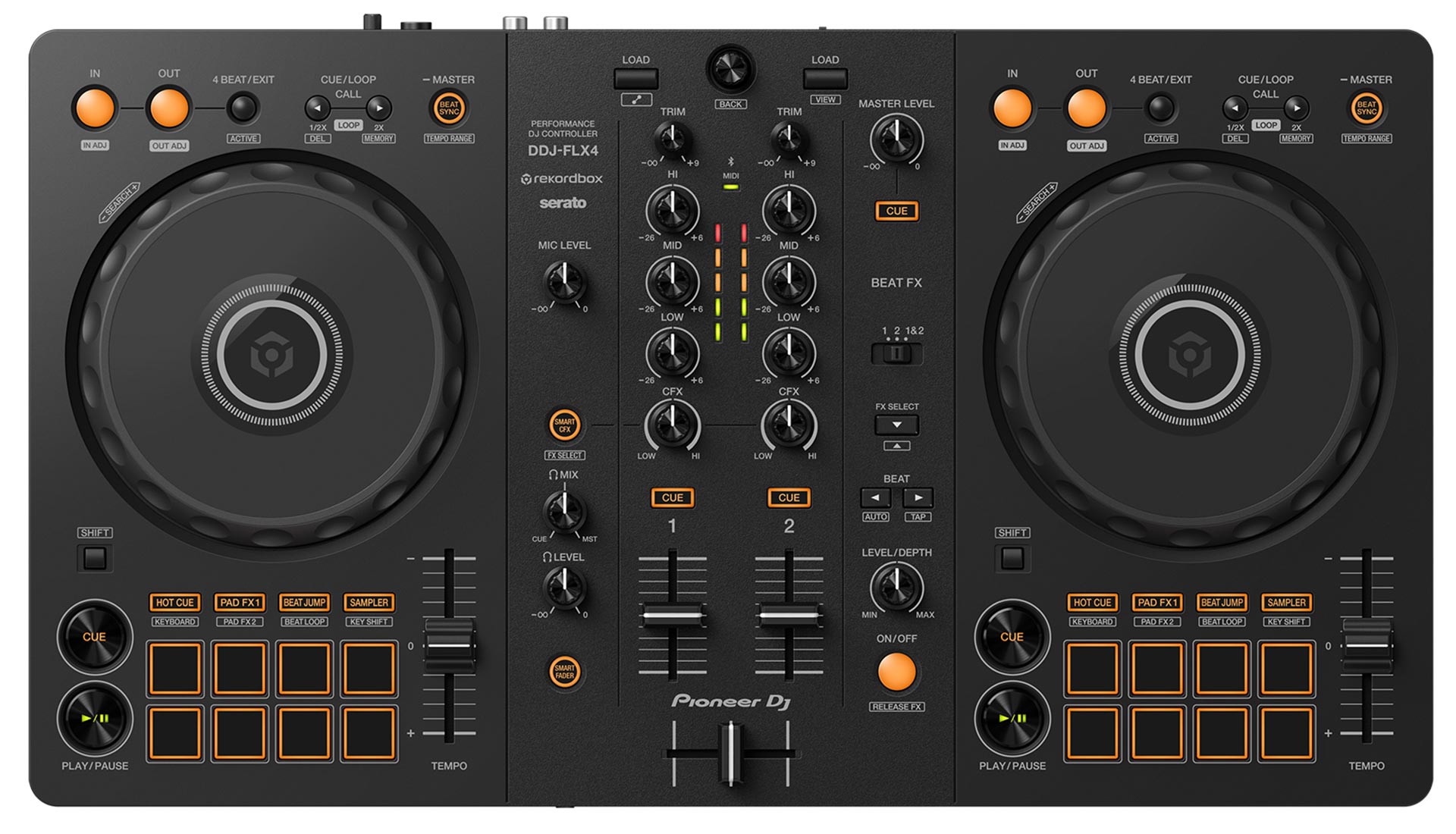 Best Entry-Level DJ Controller: Pioneer DDJ FLX4
The new entry-level standard. Pioneer's next in line to their extremely successful DDJ 400. Dubbed as the new standard of entry-level DJ controllers for the upcoming half decade.
Best suited to: Beginner DJs looking to buy their first controller that will remain relevant for years to come.
Key Features:
The Smart Fader: This allows you to effortlessly mix between any BPM or genre using just the crossfader. It does this by automatically making adjustments to the tempo, while combining effects and smart bass EQ (dropping the bass out of the old track) to blend tracks seamlessly together that you ordinarily wouldn't be able to do without years of experience. The Smart Fader turns what would ordinarily be a challenging, skillful transition into an effortless one.
Obviously, this is not to be relied upon if you want to learn the true art of DJing, as you would never be able to rely on it using club gear. However, it does give beginner DJs more room to explore a range of different music across various genres and BPMs, and this is where it becomes a useful tool to have. It has a place within its target market and has the potential to be a lot of fun to use.
Software: Compatible with both Rekordbox and Serato, enabling beginners to test out both softwares and decide which system they prefer. Before the introduction of the DDJ FLX4, your software choice would be made for you depending on the controller you purchased.
High-End Mixer Resemblance: The layout mimics the basics of what you would find on professional standard club gear, offering up the ability to learn all the basics with a similar interface to the current club standard gear, making the jump from controller to standalone units and CDJs less daunting.

Placed side by side, you can clearly see how the DDJ FLX4 has many similarties in the placement of important features to the much higher-end XDJ-XZ.
Smart CFX: This gives the user a range of 8 presets of combined effects that offer a unique flair to your mixing game. These are excellent, highly effective, and simple-to-use additions to the filter knob, all available with just the click of a button.
Streaming Compatible: This device is compatible with all streaming services (TIDAL, Soundcloud Go+, Beatport Streaming, Beatsource Streaming). Giving you access to millions of tracks.
USB-C Connections: Enabling connection to your mobile device, tablet, or laptop, for ideal use of the new Rekordbox DJ music manager mobile app, which launched in early 2023. Giving you access to your music library anytime, anywhere, without the hassle of taking a laptop with you. Just pick up your decks and go.
Compatibility: Rekordbox; Serato.
---
Best Performance Controller: Pioneer DDJ 1000
The controller-CDJ-DJM hybrid. Built for the demands of the modern digital DJ.
Best suited to: DJs who want the closest experience to club gear in a controller.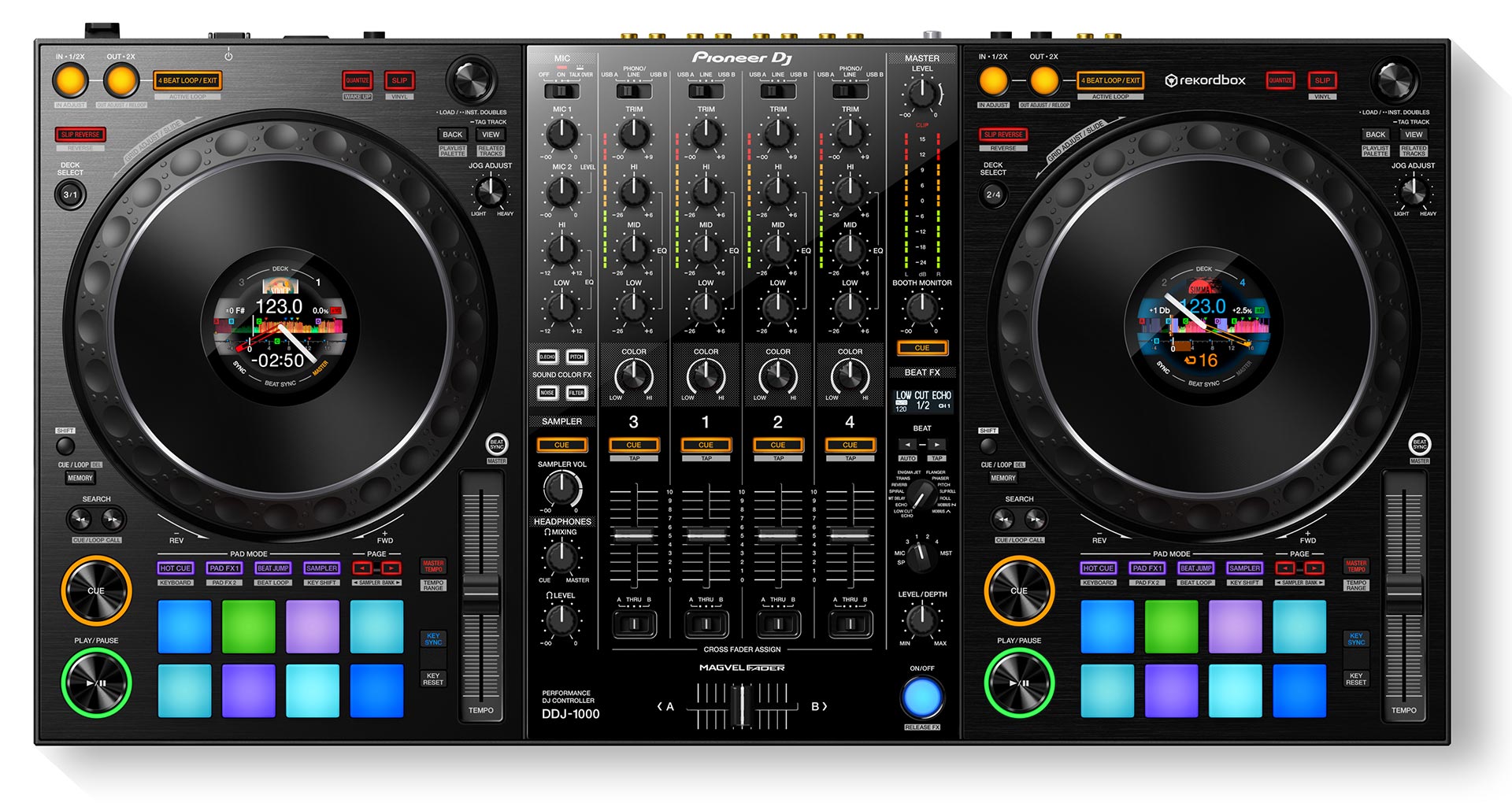 Key Features:
Club Layout: Boasting an impressive club layout, it is the most similar controller you can get to a CDJ setup. This setup will make club equipment feel like home. After all, familiarity breeds confidence.
Full-Sized Mechanical Jog Wheels: Passed down from the CDJ-2000NXS2, these give this controller a much more professional look and feel, particularly when compared to the smaller, more sensitive plastic jog wheels included on entry-level controllers. The jog wheel resistance can be changed from light to heavy and everything in between using the jog adjusts, just as you would on a set of CDJs. The CDJ-like jog wheels and the inclusion of jog adjust are massive differentiating factors that place this controller a cut above the rest. They are also pressure sensitive rather than touch sensitive, eliminating that well-known jog sensitivity found on lower-end controllers.
High-End Mixer: 4-channels, a 3-band EQ, sound colour FX, and beat FX channel are all laid out as they are set up on the DJM mixers you would find in clubs.
Jog Wheel Display Screens: The centre of each jog wheel has a built-in, full-colour high-resolution display screen. Track specific information such as waveform, BPM, time, key, as well as a cue marker (great for scratch DJs) and a phase meter are displayed on these screens.
This is an excellent addition, as it allows you to take your eyes off your laptop screen once you have chosen your tracks. Giving it a similar feel to a standalone unit.
4-Channel Mixer Section: You can play across 4-channels with just two physical decks by making the switch between active and passive virtual decks on your Rekordbox software.
Compatibility: Rekordbox.
---
The Ultimate Serato Performance Controller: RANE FOUR
The first ever 4-channel DJ controller from Rane, equipped with specific controls for Serato Stems. The Rane Four is also the first professional 4-channel controller to be released with a battle-style influence.
Best suited to: Performance focused DJs; Battle DJs (battle style DJing is where DJs compete in tournaments to show off their advanced skills); Open format DJs.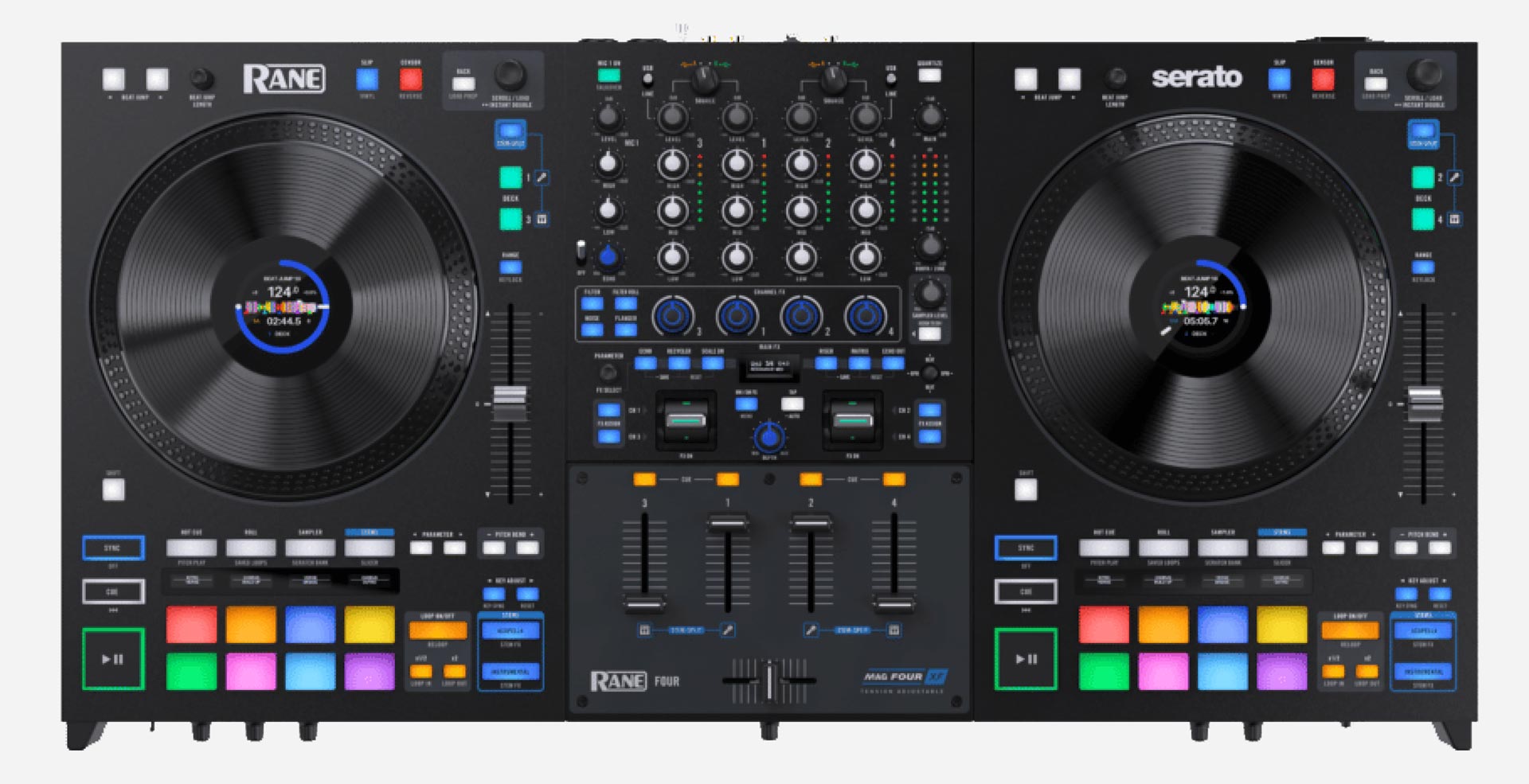 Key Features:
Decks and Displays: 8.5-inch static jog wheels, with internal display screens showing important information, such as: Waveform, bpm, cue points, time elapsed, key. The layout of the mixer resembles a hybrid between a scratch mixer and club mixer. Also featuring 8 full sized pads on each deck, enabling you to control all of Serato's performance modes easily.
FX: There are 3 types available on this unit; Serato main FX, channel FX, and Rane hardware main FX. There are 22 built-in hardware effects that have been engineered specifically to complement the Serato 3.0 software effects.
The default effects, printed above each button, can be replaced by holding down an effect button and choosing from the inbuilt list, displayed on the main FX screen.
Effects levers found on the mixer are very typical of battle-style DJ mixers as they are a convenient and fast way to apply effects while performing technical mixes.
Stem Split: There was another intention behind the 4-channels, which goes beyond just the potential to mix 4-decks at once. The additional channels on the Rane Four were added for deeper control of the new Stems feature. Stems is essentially an audio separation tool, enabling isolation of vocals, bass, melodies, and drums in your mixes. It allows for instant possibilities to sample and create your own unique sounds by flipping, layering and chopping up the isolated sounds, giving DJs a precision they have never had before over creating a unique sound and blending elements to their mixes that would ordinarily be impossible. These isolated aspects of each track can be manipulated across various channels using EQs, effects and the channel faders.
The stem split feature automatically splits the vocal and the instrumental across 2 channels.
For example, you can load a track into deck 1, press the stem split button, it will then split the track between decks 3 and 1. It could put the instrumental onto channel 3 and the vocal onto channel 1. This allows for different aspects of one track to be controlled independently to one another, adding a lot of functionality and creative freedom.
Performance Pads with Mini OLED Screens: Featuring 8 performance pads with 8 modes. Each mode button has a mini OLED screen beneath it, displaying data about the mode selected. The inclusion of 'performance pad mode combination' gives the option for two performance pad modes to be engaged at the same time per deck, with the top row controlling the first mode, and the bottom row controlling the second.
For example, Stems and hot cues are a great combination. This allows the DJ to jump around the track while being able to easily take out or add elements back in.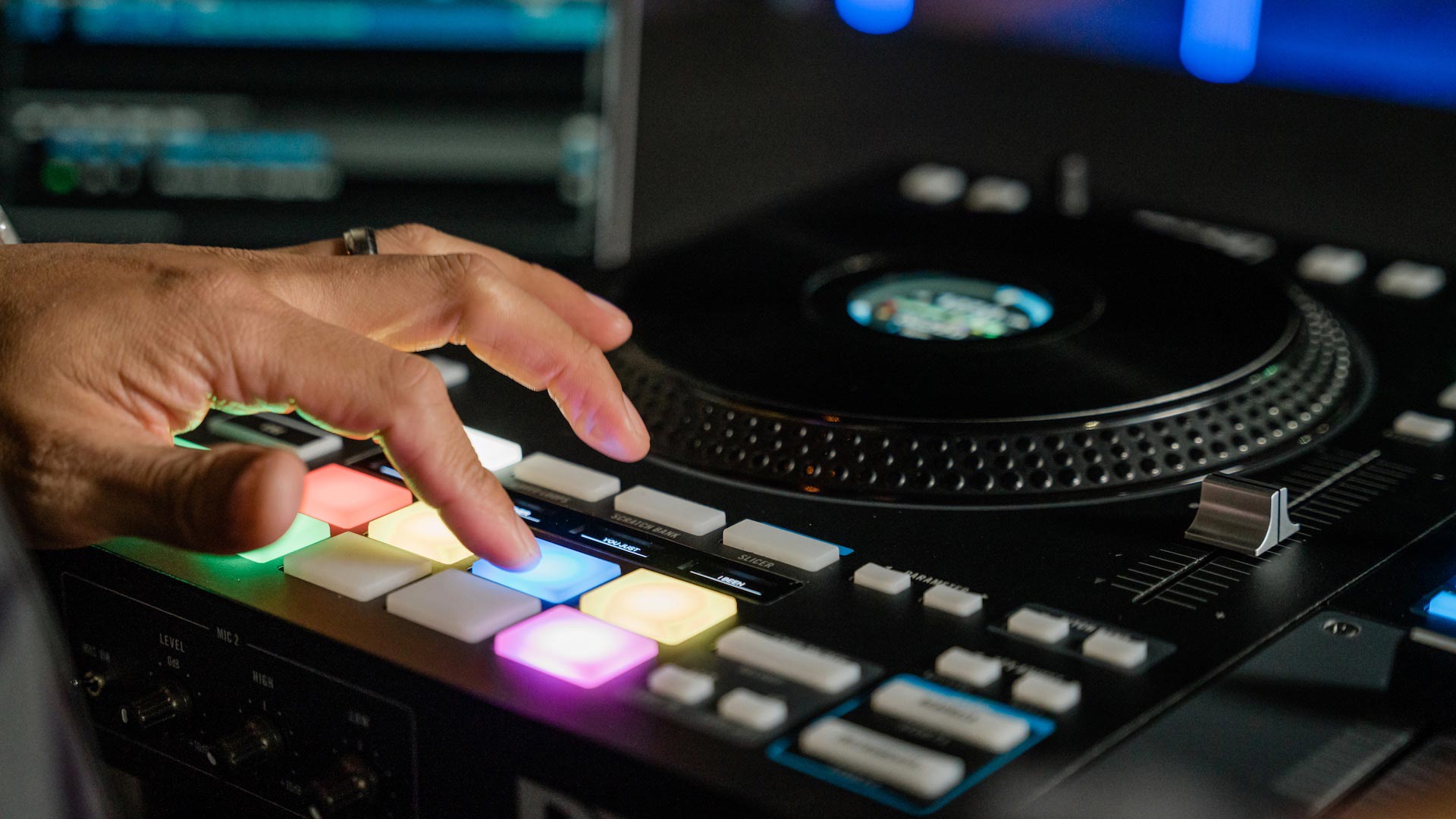 Compatibility: Serato.
---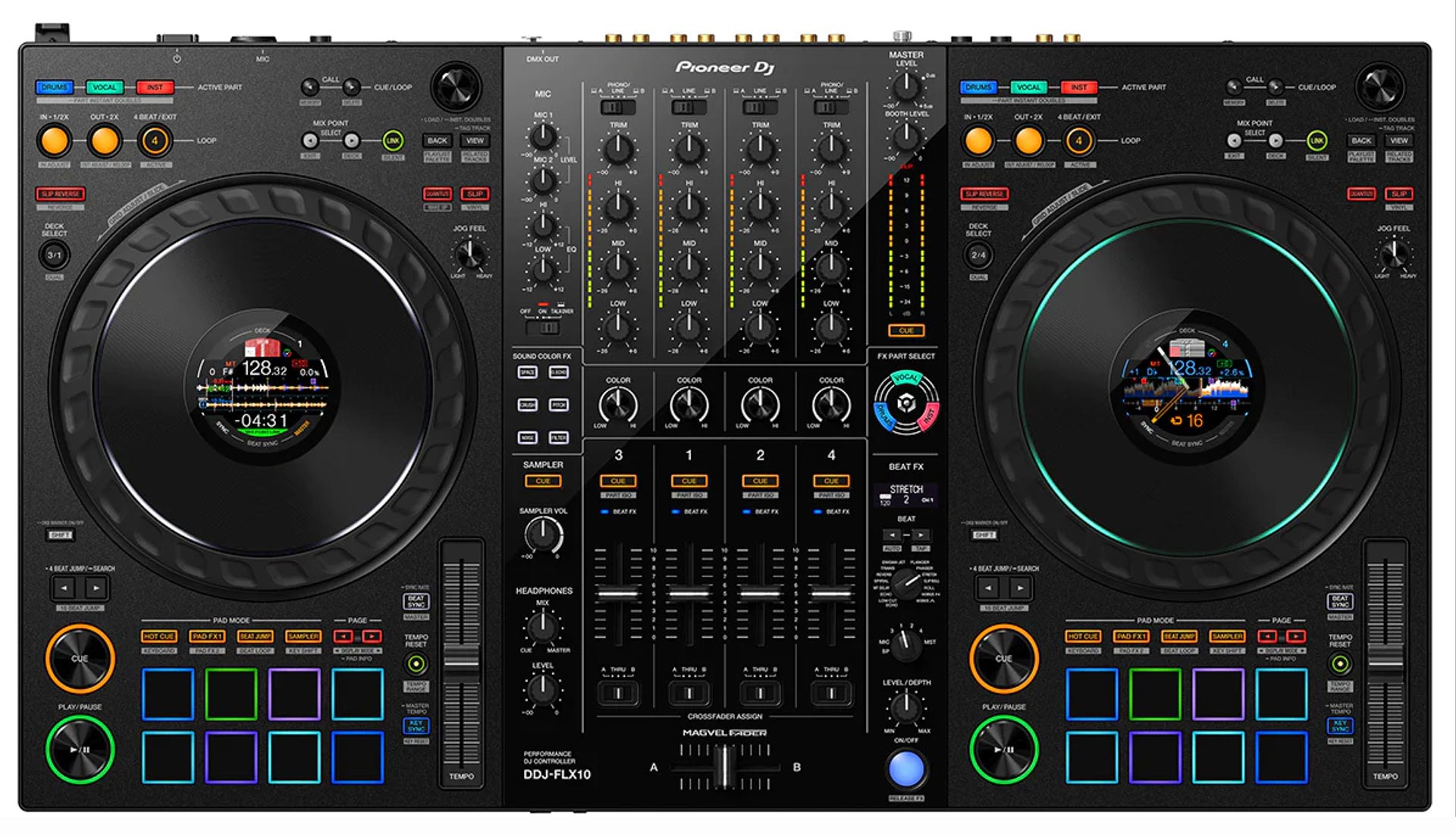 Latest Release Performance Controller: Pioneer DDJ FLX10
Launched in March 2023. The controller-CDJ-DJM hybrid. Boasting innovative new features surpassing the DDJ-1000 and DDJ-1000SRT, all packed into a high performance 4-channel club-style layout controller.
Best suited to: Performance DJs; Gigging DJs (as it is light and portable).
Rekordbox Version of Stems: Boasting the inclusion of new track separation technology. Pioneer have used this controller as their first introduction to their version of the Stems feature created by Serato DJ. It is called track separation and allows you to isolate the drums, vocals and instruments of any track with the simple click of a button. With the part-isolator you can blend or take away elements seamlessly.
Jog Wheels: Full-sized mechanical jog wheels, including jog adjust options and in-built display screens in the centre. These screens contain four display modes depending on your preference;
Scrolling stacked waveforms of the two tracks being mixed.
Solid Waveform with track information.
Album artwork.
DJ logo mode, here you can just drag and drop any image file that you want displayed in the centre.
Jogs come with LED rings around each jog wheel which match the active stems, making it easy to tell at a glance what has been activated.
Part Instant Doubles Mode: This feature allows for splitting the parts of the song across two channels. For example, taking vocals and drums and placing vocals on channel 1 and drums on channel 3. Exactly like the Stem Split feature found on the Rane Four. Splitting the one track into two parts and being able to use them independently of one another brings an exciting new element of control and creativity to the mix.
Mix Point Link Mode: A Rekordbox-only feature. Allowing DJs to set a mix-out and mix-in point between two songs and then let the software automatically play the next song in time, giving the DJ the creative freedom to add effects and include other advanced features to the mix.
This feature is as simple as scrolling through the track you want to mix in and setting a cue point wherever you want the incoming track to begin, at the same time you set a cue point at the point you want to mix out of the outgoing track, hit the link button next to the mix point select options on the decks and your mix will happen automatically.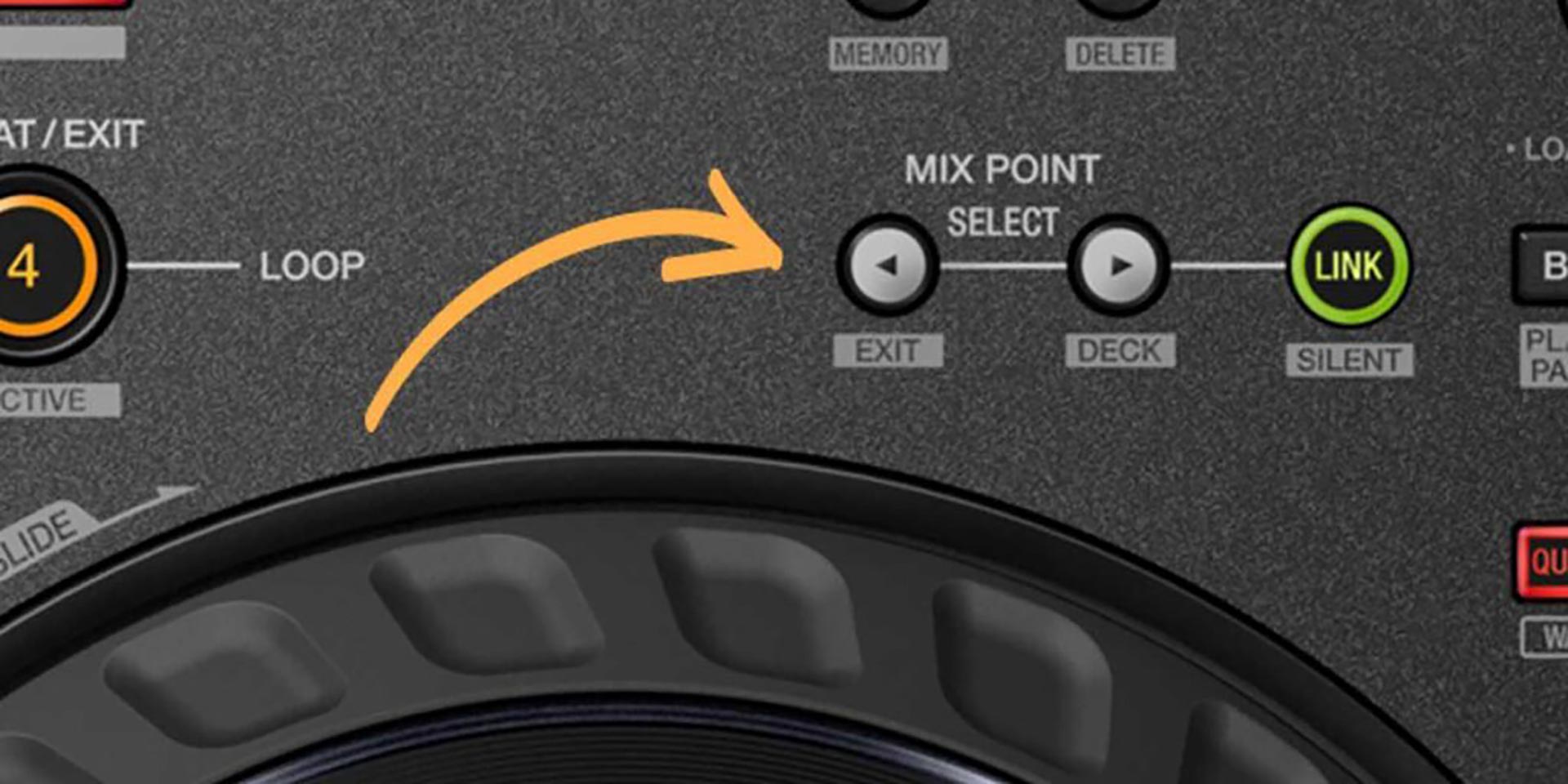 FX Part Select: With the options of vocals, drums, and instruments. You can now apply any of the 14 beat FX, or any of the 6 sound colour FX to any of the stems of the song. This allows the DJ to take full creative advantage of their mixes and the effects they can add to independent aspects of one track.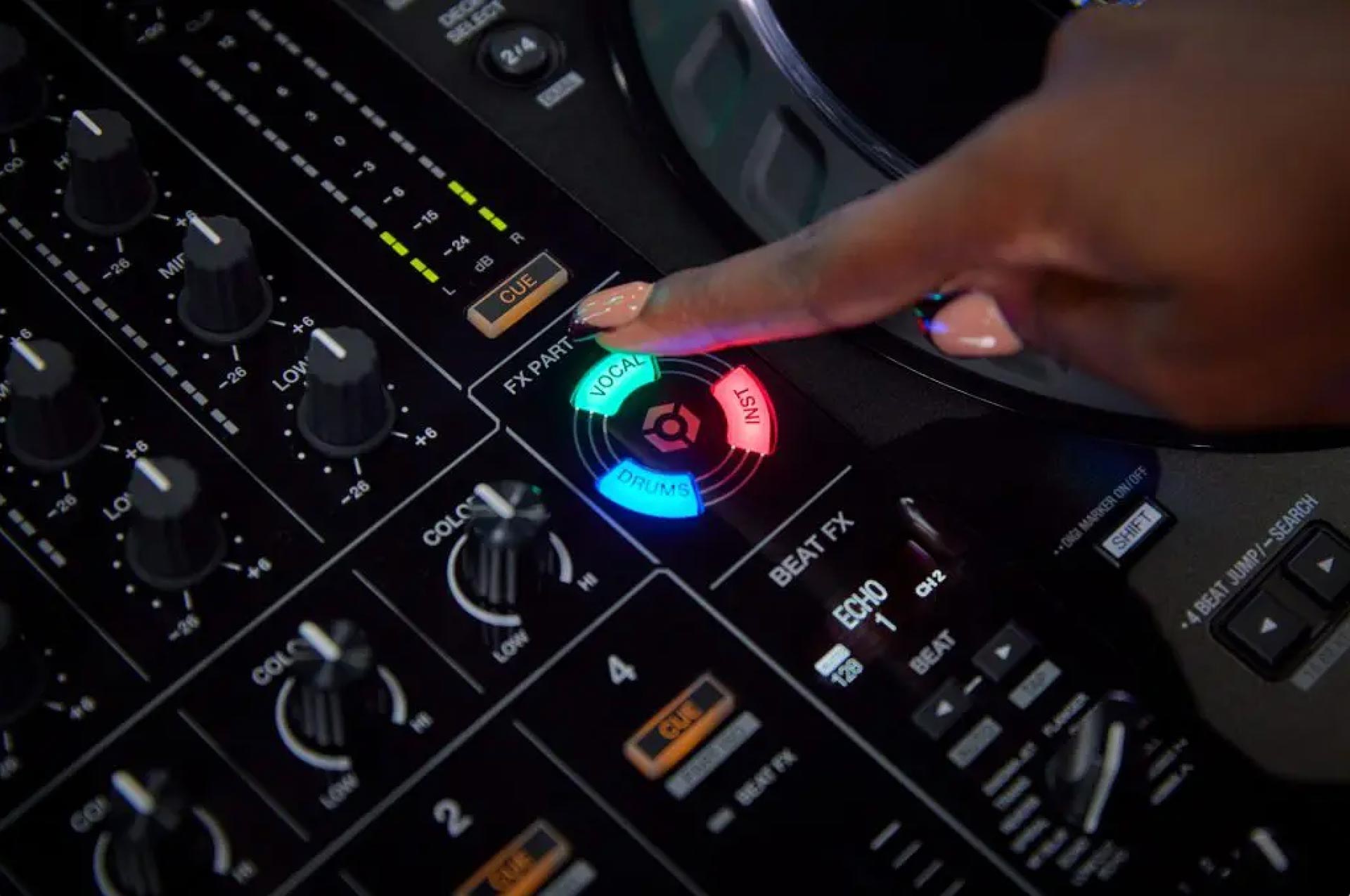 For example, we could create an echo and high pass filter combination to only the vocals, drums, or instruments of the track, or just the vocals and drums. Being able to isolate effects on certain parts of a song is an excellent addition to add to your mixing arsenal.
Compatibility: Rekordbox; Serato DJ Pro.
BEST STANDALONE DJ SYSTEMS
Standalone DJ systems are all-in-one units that do not require you to use a laptop. Enabling you to access all your tracks and information via USB, just as you would on high-end club equipment. Instead of buying a mixer and two separate CDJ players, standalone systems combine this into one device.
Best Overall Standalone System: Denon DJ Prime 4
A standout due to its powerful and innovative features. Denon have set the bar high for the new standard of DJ equipment to follow in the future.
Best suited to: Mobile DJs who value the latest technology, innovation, versatility and creative opportunity.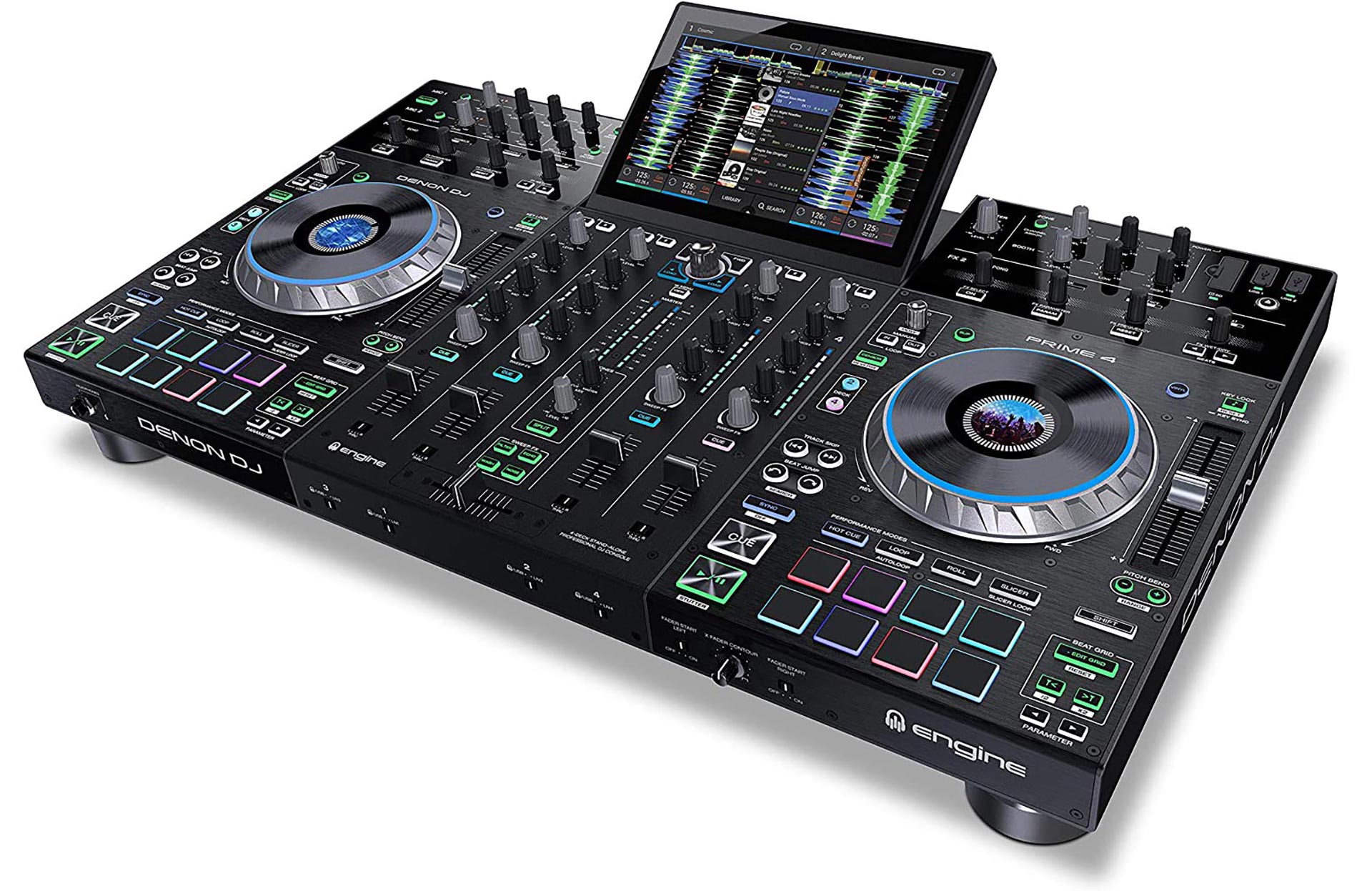 Key Features:
4-Deck Mixing Capabilities Across Just 2-Decks: This 4-channel, 2-deck system enables you to play as if you have 4-decks in front of you. The 4-decks will be visible to you on the screen, with all waveforms and necessary track information loaded across all 4-channels. Each player has two layers that can be accessed by the 1, 2, 3, and 4 buttons located alongside each deck. Each deck has its own colour profile that matches the one on the screen, making it easier to tell which deck you're on at a glance. This is a standout feature as it unlocks the creative potential to explore 4-deck mixing. Making this unit a powerhouse among standalone systems and providing great value for money.
Player Section: 6-inch jog wheels which are highly responsive (perfect for scratch DJs) and have a centre display; full-size tempo adjusts. Includes a key sync button, making mixing in key effortless. There is also a key-changing option embedded in the unit rather than purely software-based; this is the first time for this. There is also a beat grid edit button that enables you to edit the beat grid on the fly if the track is slightly off or hasn't been analysed perfectly.
Engine Prime Software: Fully integrated with its very own music management software, allowing you to import your existing playlists from other software such as Rekordbox with all pre-saved information intact.
10-inch Touchscreen: Boasting the largest, most advanced multi-gesture touchscreen available on a standalone DJ system, giving you the most advanced music library interaction experience you can have as a DJ. View 4-deck waveforms in full colour along with all other essential track information with ease. The screen alone puts the Denon Prime 4 in a league of its own and acts as if a mini laptop or iPad has been embedded into the player.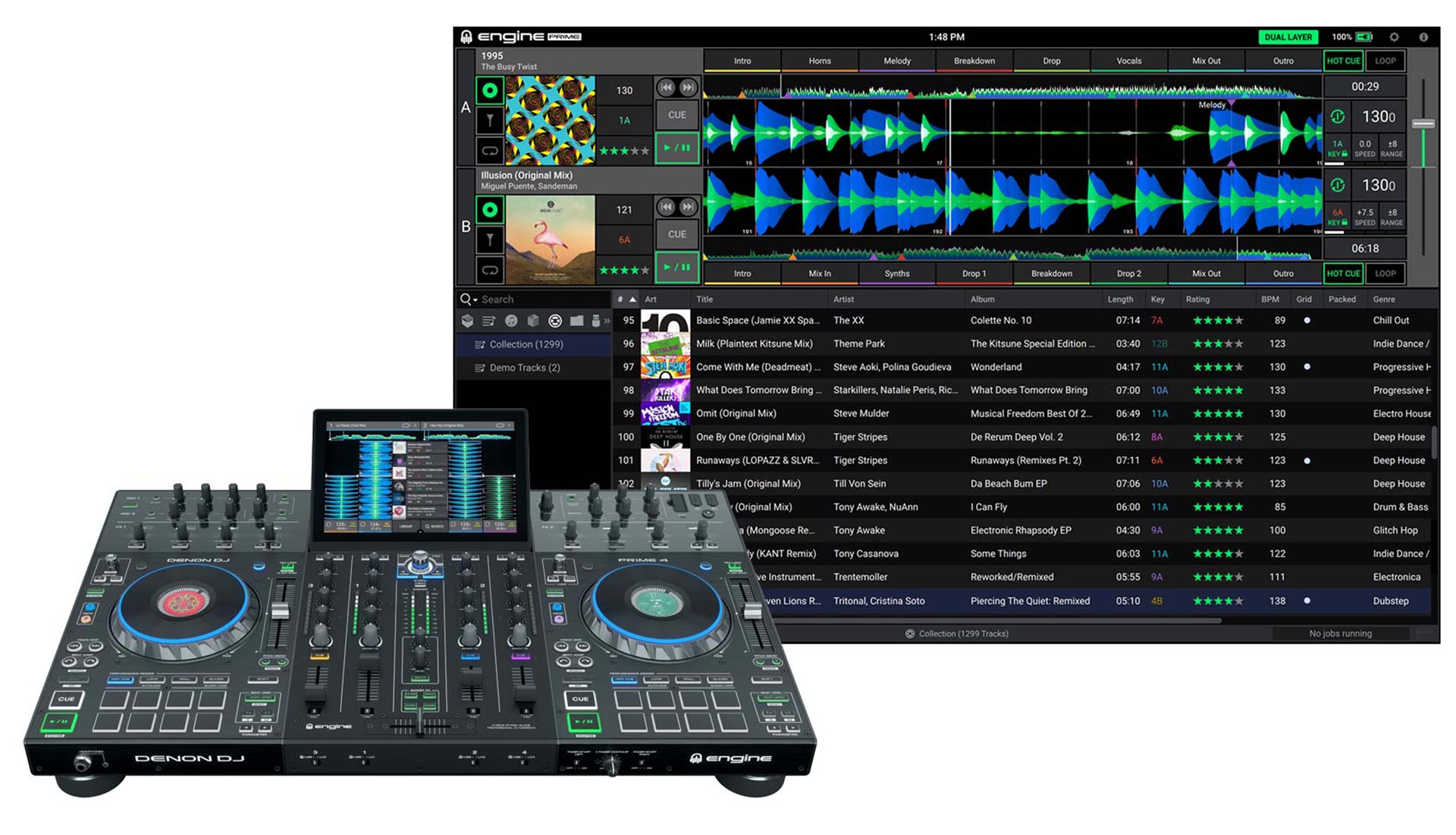 Dual Zone Output: Who said you can't be in two places at once? The world's first standalone system with an independent XLR Zone Output, allowing DJs to send either the master or a dedicated playlist to a separate independent output for playing music in a different room. A club experience in one room, a chill out playlist in the next room.
Built-In SATA Hard Drive: With market-leading hard drive space, you can store your entire music library on the device itself. Allowing the other option of plug-in and play compatibility from your current DJ software program to USB.
Built-In WiFi: Enabling easy use of streaming services, such as: Beatport LINK, Soundcloud Go+, TIDAL and Beatsource LINK.
Compatibility: Engine Prime, with the option of importing libraries from Rekordbox, Traktor and Serato.
---
Latest Release Standalone System: Pioneer DJ OPUS-QUAD
Launched in March 2023. A new type of product from Pioneer combining design and performance. Pioneer's official response to the competitor standalone systems on the market, answering back with the release of their most powerful and elegantly designed standalone DJ system ever.
Best suited to: Pro mobile DJs; Those who want a serious home DJ system, bars, lounges, smaller venues where the DJ gear is on show and needs to look good.
Aimed at a different market sector to what Pioneer normally go for, they have broken away from club gear, which has been their main focus and are aiming at the same market the Denon Prime 4 are appealing to.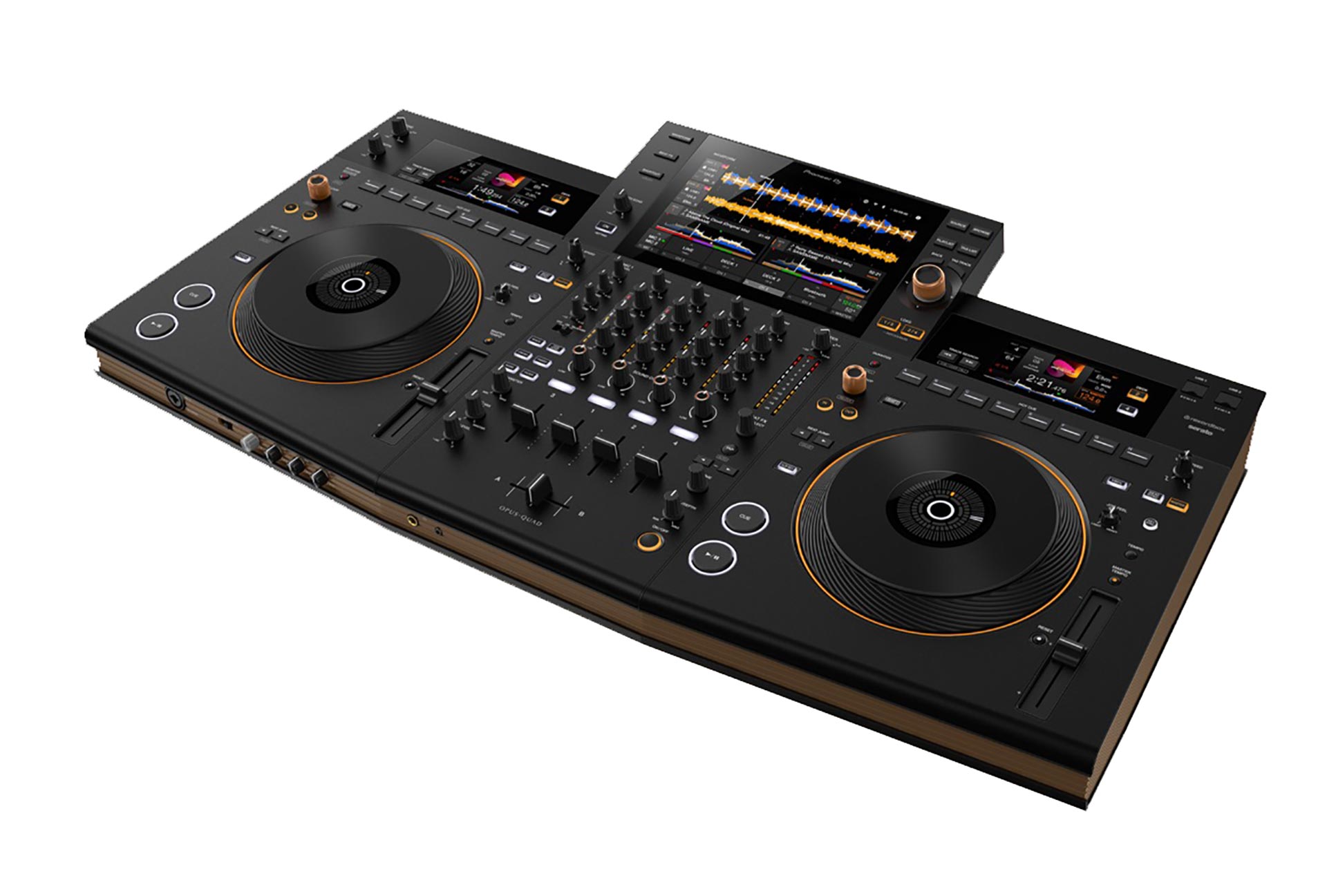 Key Features:
4-Channel Standalone Mixer: 4-deck standalone playback is now available for the first time ever on a Pioneer DJ standalone system. Enabling 4-deck mixing on a 2-deck standalone system. Making this unit a powerful and far more compact option, yet just as functional as a full 4-deck set up (which takes up a lot more space and is a lot more expensive).
Pioneer have also made it simple to tell at a glance which deck you're on as you can assign colours to all tracks loaded to decks 1,2,3, and 4, which are matched by the illuminated jog ring. There are also layer options next to each screen above the jog wheels with 1 and 3 on the left and 2 and 4 on the right, making it easy to load tracks and assign them to 4 decks if you want to.
Design: A sleek and elegant design which surpasses all competitors on the market. Boasting a 10.1-inch screen which makes the whole user interface focused around providing the best overall engaging experience possible to the user.
Multiple Screens: One main 10.1-inch modern, glass topped high-resolution touchscreen. There are 5 screens in total; Main screen, deck screens for left and right decks, as well as screens in the centre of each jog-wheel.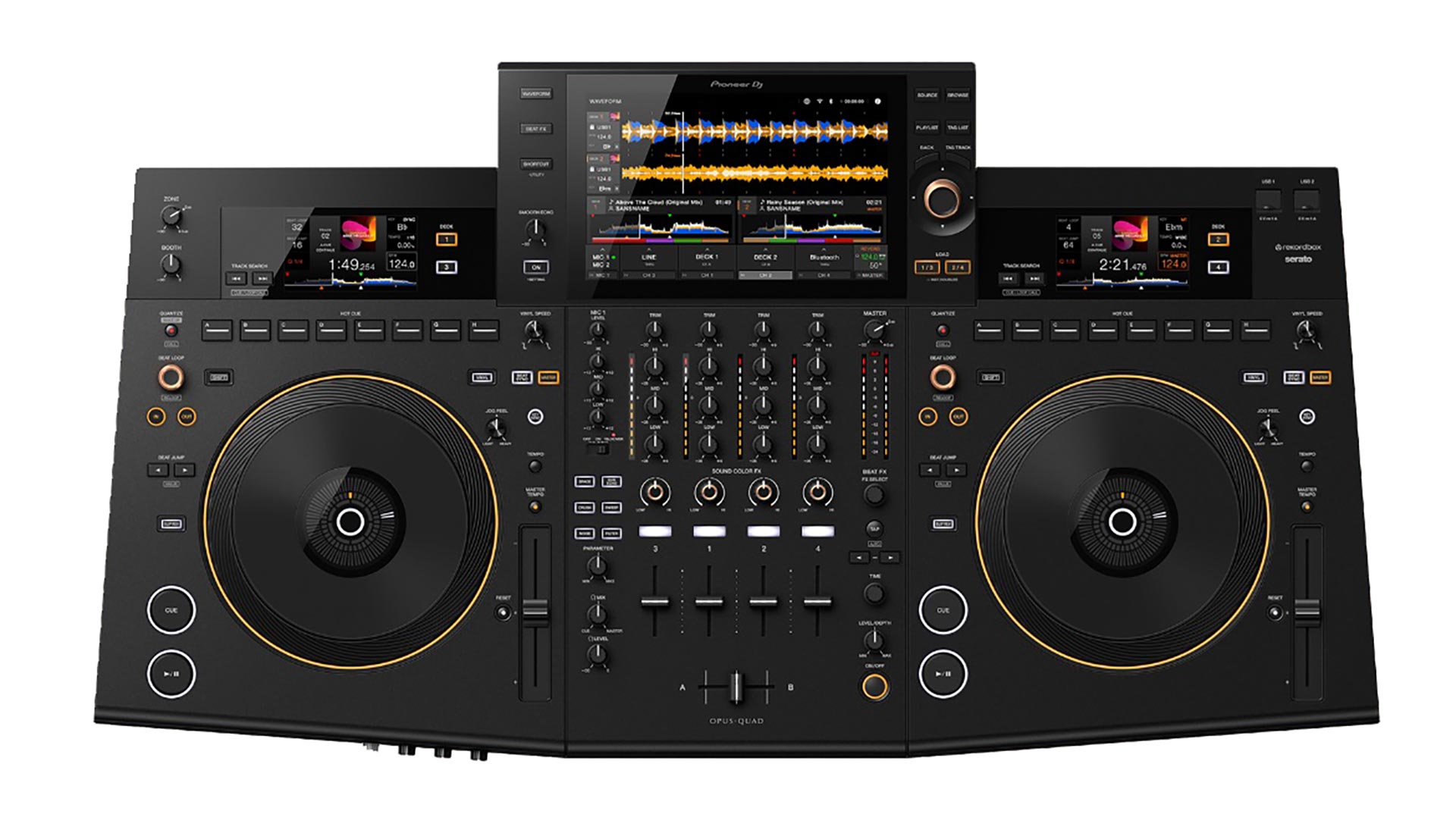 Next Generation CPU Tech: A massive improvement for Pioneer DJ, placing them right up there with the best standalone systems on the market, the OPUS-QUAD essentially includes a built-in computer, boasting the most powerful CPU (central processing unit) ever built into a standalone DJ system.
Beat FX - XY control pad: This enables you to blend two effects at the same time by sliding your finger over the screen, each beat FX you select has its own combination. Taken directly from the djay Pro AI app from Algoriddim, it is fun and easy to use while adding a totally different sound to your mixes. The option to have filters tied to effects on an XY pad is an excellent performance addition.
Smart Cue: The ability to override temporary cues with hot cues. Smart cues are an innovative way to use your cues. You can set hot cues A-H to trigger on the temporary cue button, which will also change to the same colour as the chosen hot cue. Simply tap the hot cue you want and it will transfer down to the temporary cue button. This does not appear on any other controller, either from Pioneer or any other manufacturer.
Smooth Echo: This allows you the option of turning on an echo when you specifically want it turned on without having to do anything else. This feature includes beat duration options and volume level settings of the echo. Unique to the OPUS-QUAD, it gives you a visual overview of where your triggers are on the system while you're selecting them.
The options available on the screen to select a trigger include: hot cue, cue, pause, load, channel fader, crossfader. You are also able to choose the number of beats it echoes out by.
Touch Preview: A really useful feature that enables the DJ to preview a track in their headphones without having to load the song to a deck, it can be previewed directly from the playlist, saving you time and making it easier to choose what to play next.
Advanced Track Search: Finding tracks has never been easier, particularly if you have a very large music library. The large touchscreen gives you the option to use the keyboard to search for a track that comes to mind or to use the playlist bank option for quick navigation between playlists.
The inclusion of the new smart rotary selector offers a joystick control built for moving through your library fast instead of scrolling through hundreds of tracks individually, you can make large jumps with ease up or down your playlist.
Zone Output: This gives you the ability to play music in two different rooms at once by outputting sound separate from the master.
Connectivity: Wi-Fi and Bluetooth connectivity options available. Wi-Fi allows for the use of rekordbox cloud library sync so you can DJ directly from this unit without needing anything exported to USB. Bluetooth allows you to pair your device and stream directly from your phone to the unit.
32-BIT ESS Technology Converters: Producing the highest quality sound that is most comfortable to listen to for long periods of time, giving your audience the ultimate experience. Also found in the DJM-V10 and DJM-A9 mixers, a huge leap ahead of previous standalone DJ gear. This low distortion, smooth sound is due to the way the unit is configurated, ultimately eliminating transmission loss as well as AD-DA conversion loss.
Compatibility: Rekordbox; Serato DJ Pro (coming Summer 2023); Rekordbox Mobile App.
---
Best 'Club Experience' Standalone DJ System: Pioneer XDJ-XZ
The pro choice: Pioneer's powerhouse standalone unit. Doing nearly everything a CDJ-2000NXS2 / DJM-900NXS2 setup can do, at a fraction of the cost. Combining the fun and freedom of a controller-style system with the features of a standalone performance product and the look, feel, and placement of high-end Pioneer DJ gear.
Best suited to: Aspiring or resident club DJs with a home studio set-up in mind. As well as owners of bars, small clubs, and event spaces who want the functionality of a CDJ setup for a much lower price.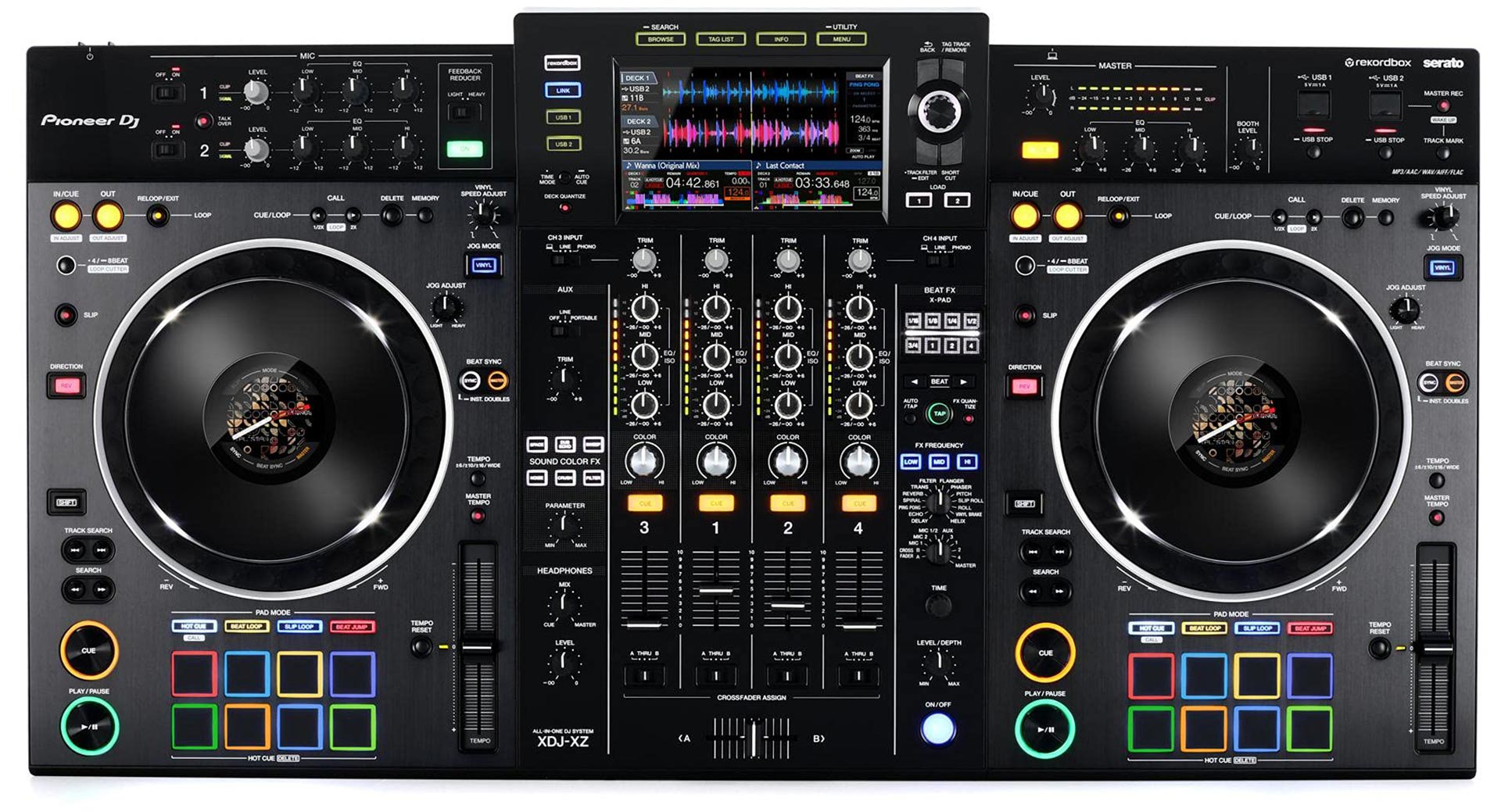 Key Features:
Club Layout: The standout overall feature of this system is that it's the closest a standalone unit has come to producing an identical replication of the club experience.
Pro DJ link: A feature allowing multiple compatible pieces of Pioneer equipment to be linked together. Enabling you to connect external devices to channels 3 and 4, and sync your external decks with the internal ones, taking your creative mixing potential to a whole new level. Something that must be said is that it doesn't come with deck layering options, meaning only 2 channels are in use if you don't choose to add external devices to channels 3 and 4. However, club DJs will nearly always only be using two channels anyway.
Jog Wheels: Full-sized mechanical jog wheels with jog adjust, giving it that professional CDJ feel and making them perfect for scratch DJs too. In the centre of each of these jog wheels is a display screen with waveform and track information.
DJM-Style Mixer: A full-sized 4-channel mixer complete with multiple performance features designed to enhance your DJ sets, including 16 performance pads in total that trigger software-specific features. The 6 sound colour FX and 14 beat FX options were taken straight from the DJM-900NXS2, it's safe to say this is a fully featured club-style mixer.
Touchscreen Display: This system includes a 7-inch high-resolution touchscreen display that provides easy access to all of the system's functions and features. Allowing you to browse your music library, select tracks, view waveforms and track information, and of course adjust any settings quickly and easily.
Compatibility: Rekordbox; Serato.
THE INDUSTRY JUGGERNAUT - THE ULTIMATE CLUB SET-UP:
Pioneer CDJ 3000s and DJM-A9 Mixer
The gold-standard of club DJ equipment. Offering the latest technology combined with the familiarity of the tried and tested Pioneer workflow. Designed specifically to be the go-to standard gear for the biggest music events around the world.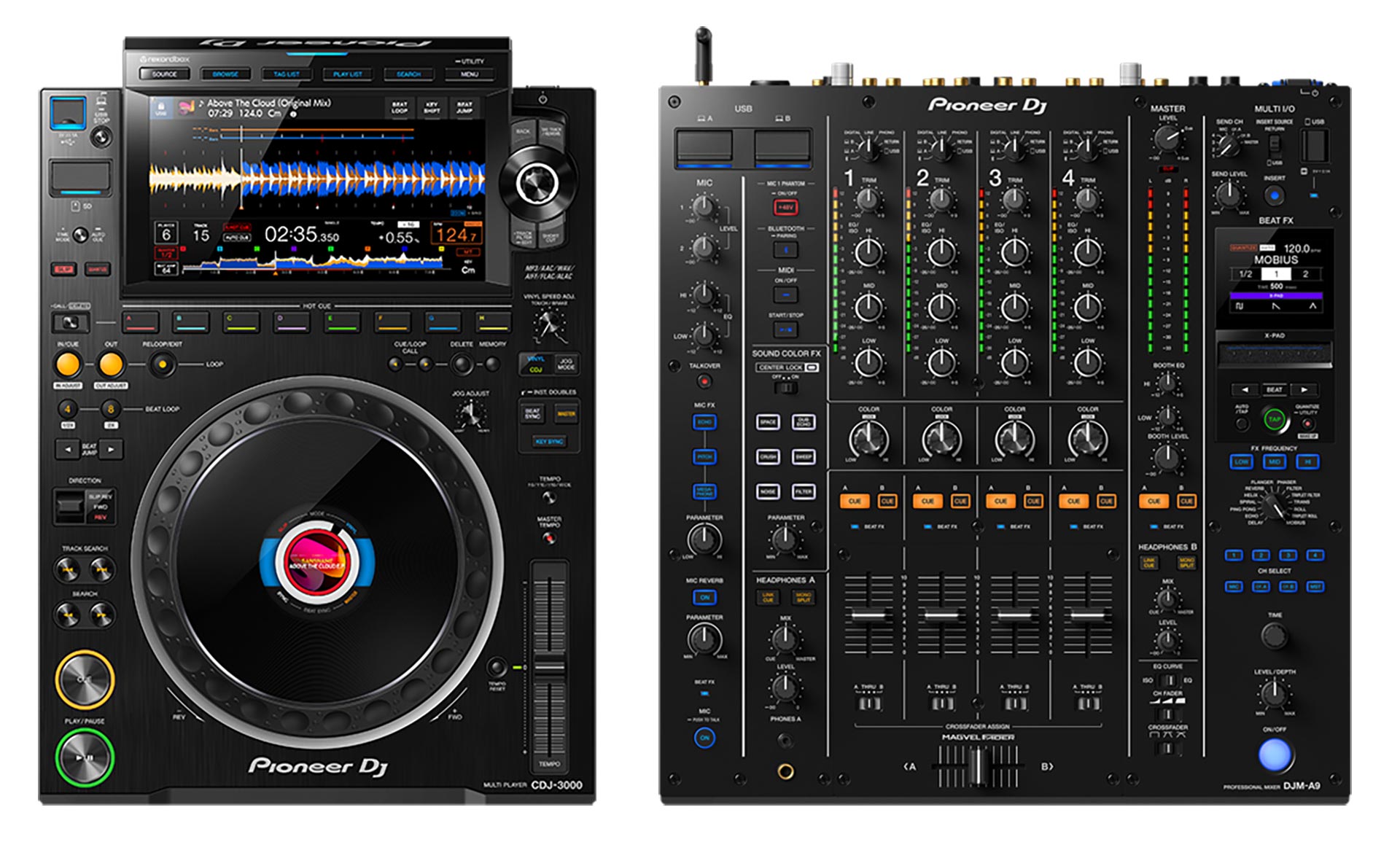 Best suited to: Owners of Clubs; Professional DJs.
Key Features: CDJ 3000s
Display: A major upgrade from previous CDJs, this 9-inch, full-colour, LCD touchscreen display makes a statement. 150% brighter than the previous model, a feature that will have DJs who have suffered the glare of daytime parties feeling very grateful going forward.
Preview Waveforms: This new feature is a welcome addition, allowing you to quickly and easily preview tracks in your library while you're scrolling without having to load them to a deck to preview. Saving you time, easing the pressure and helping you make the best decisions about what to play next. If you hold your finger down on the waveform next to the song name on the screen with the link cue button on, you will be able to preview the song in your headphones.
Customization: There are many options to set the layout to your preference. You can change the font size, as well as get to choose what is displayed in your library and in what order, with options such as; Default, track name, artist, bpm, key, album, rating, DJ play count (letting you see at a glance which are your most popular tracks).
The track filter option allows you to filter your playlists by what you specifically want shown to you, helping you narrow down options of what to play next in regards to a certain bpm variation or key. Making it easier at a glance to filter out any options that aren't within that range next.
Waveform/Phase Meter Display: This all-new feature includes the option to have either a waveform or phase meter displayed at the top of your screen. This gives the option for stacked waveforms if you prefer the view of a more visual reference. Whichever deck you have selected as the master, the stacked waveform will move over to the opposite side.
Touch Cue System: If you're playing back-to-back, this feature allows you to preview the song that you're going to mix into while it's already playing out to the audience, this way you can know what's coming up in a track you may never have heard before. This can be done by turning the link cue button on and scrolling through any part you may want to preview on the track currently playing.
Performance Features: 8 hot cues underneath the display screens. 4 and 8 beat autoloops with half and 2x underneath respectively. There are beat loop touchscreen options available too. The beat jump buttons make it easier to quickly jump through the track.
Key Shift and Key Sync: Key shift enables you to shift the track up and down multiple keys, with the ability to just tap the middle to reset to the original key. You can also use the key sync button if you want to bring in a new track which is out of key with the current track playing.
Advanced MPU and Sound Quality: The micro-processing unit that has been built into this player allows for better sound and faster overall workflow and updates than previous models. Instant loading time with all hot cues and memory cues in-tact. It is the first player that has 96khz and 32-bit float. It has the ability to take tracks that aren't at that quality and allows you to hear it at a far more detailed sound quality.
A processor this powerful also gives Pioneer the platform to add more updates and features to this model over time. Enabling more developments to be added to the unit instead of Pioneer needing to come out with an entirely new model to keep up with, or to set, the latest trends and standards in the industry.
CloudDirectPlay: users of the CDJ 3000s can now access their music files directly from the cloud if they are subscribed to either the Creative or Pro Rekordbox software plans.
Compatibility: Rekordbox; Rekordbox Mobile App; Serato.
Key Features: DJM-A9 Mixer
Headphone Controls: Boasting dual headphone controls, it has never been easier to play back-to-back sets, or to nail your changeovers with ease. On the mixer, there is a Headphones A and Headphones B section, each comes with its own level knob, as well as its own cue, mix, and master knob.
Sound Colour-FX Centre Lock: When this is activated, you can use the knob one way or the other and it doesn't go past the centre, it locks the knob in the centre until you release it and can use it again. This feature stops you from whipping it back on the drop but over-extending by mistake and going past the centre and changing the overall sound.
3 New beat-FX: Mobius, Triplet Roll, Triplet Filter. There is an X-pad located above all the filters, this makes sweeping the extent of your filters, left and right, simple and accessible.
Connectivity: Bluetooth is available to pair any device with the mixer and play it through a chosen channel.
A/D Converter: The channel input has been equipped with an ESS technology 32-bit high-quality A/D converter. This produces high-resolution, crystal-clear sound. Even the mic inputs and headphone outputs have improved sound.
Stagehand: A PRO DJ LINK Manager app. Stagehand enables sound engineers to keep an eye on level meters and mixing controls. This addition makes it possible to maximize sound systems and overall sound performance without needing to interrupt the DJ, or enter the booth.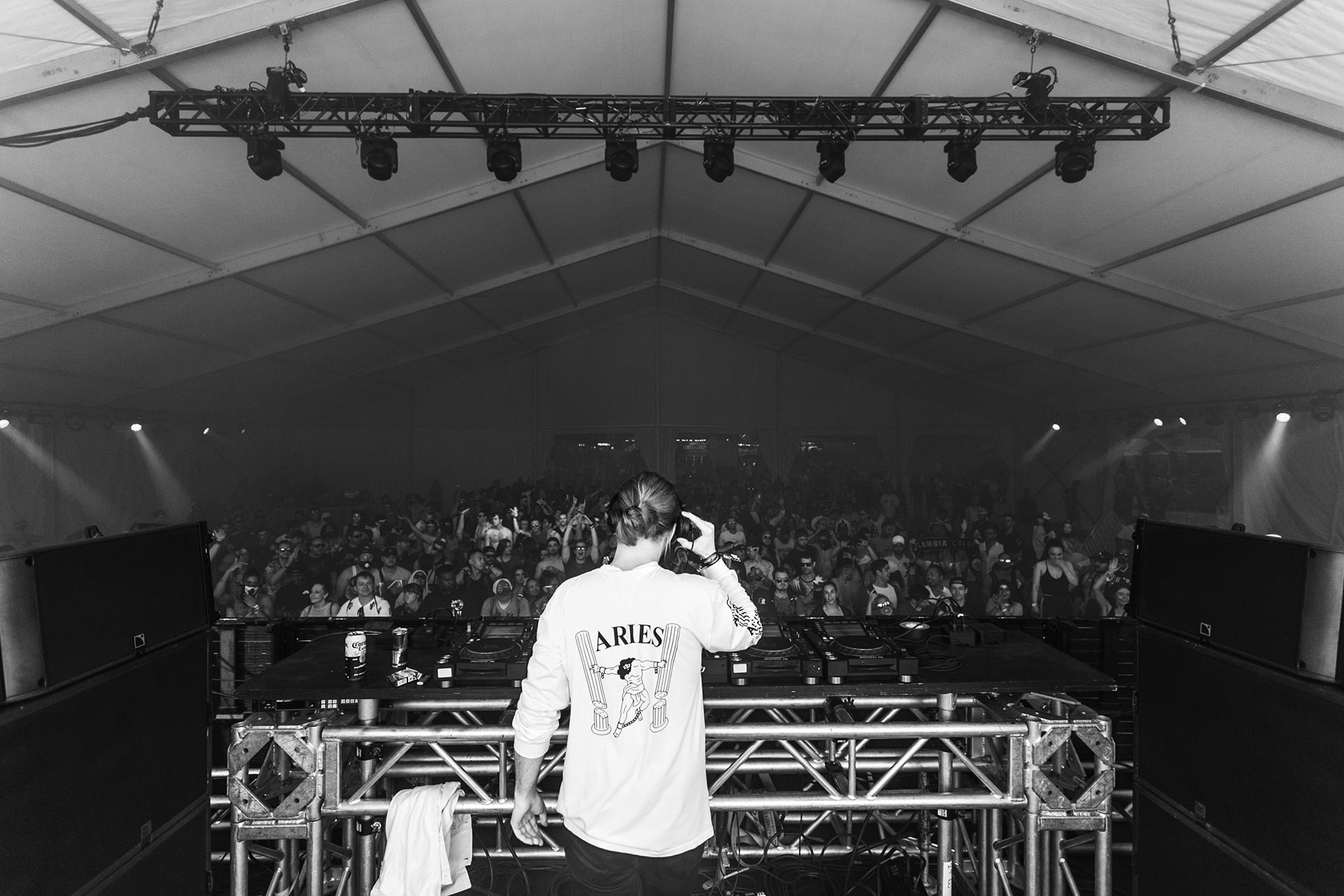 In conclusion, all current DJ gear essentially does the same thing; however, different units will have key features that stand out for them. In the end, it comes down to personal preference and what you need based on your budget, skill level, and required use. The game is forever evolving, and with each new release, the industry juggernauts are plotting their next big move. Based on the current standard of excellence available across the board, the future of DJ gear is looking bright.
ALL THE GEAR, NO IDEA?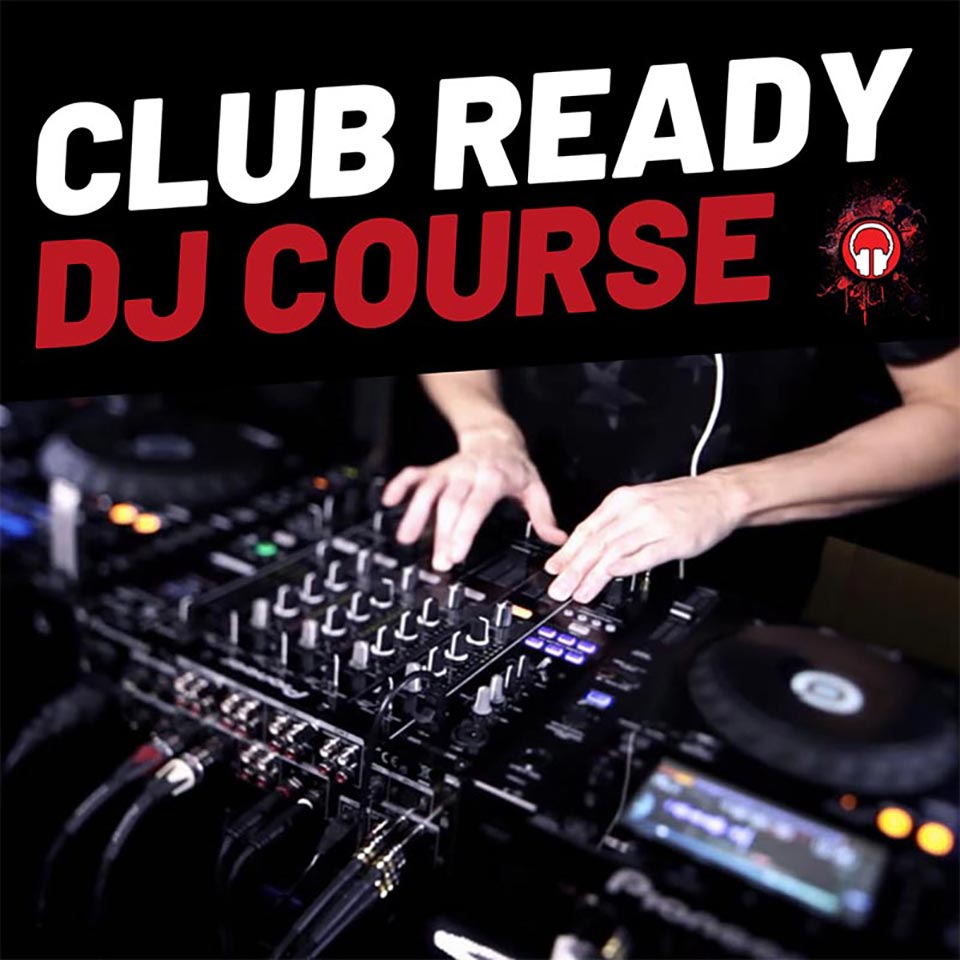 What's the point of having all of the best gear in 2023 if you don't know how to use it to its full potential? Whether you're a total beginner or have just reached a plateau and are frustrated with your progress behind the decks, you're in the right hands.
If you're looking for a more organized approach to learning how to DJ and avoiding the most common beginner mistakes, whilst getting into good habits right from the get-go, check out the Club Ready DJ Courses! These courses have been designed as if you're in a private one-on-one class with Andrew, who has mastered the formula for making you club ready in a very short period of time, packaged in the most user-friendly manner possible enabling you to work at your own pace and re-watch lessons as many times as you need to until you grasp each concept.
Designed for you to follow along no matter what setup you may have at home, each course will give you an in-depth understanding of the fundamentals of DJing and an unshakable confidence going forward that will enable you to mix like a pro on any gear.
A priceless bonus of signing up for any of the Club Ready DJ courses is being given access to wonderful opportunities such as joining the Club Ready Tribe, and playing on Club Ready Radio, Club Ready Live Streams, and at Club Ready Events. Providing a platform for the skills you learn to be showcased to a network of passionate, like-minded individuals.