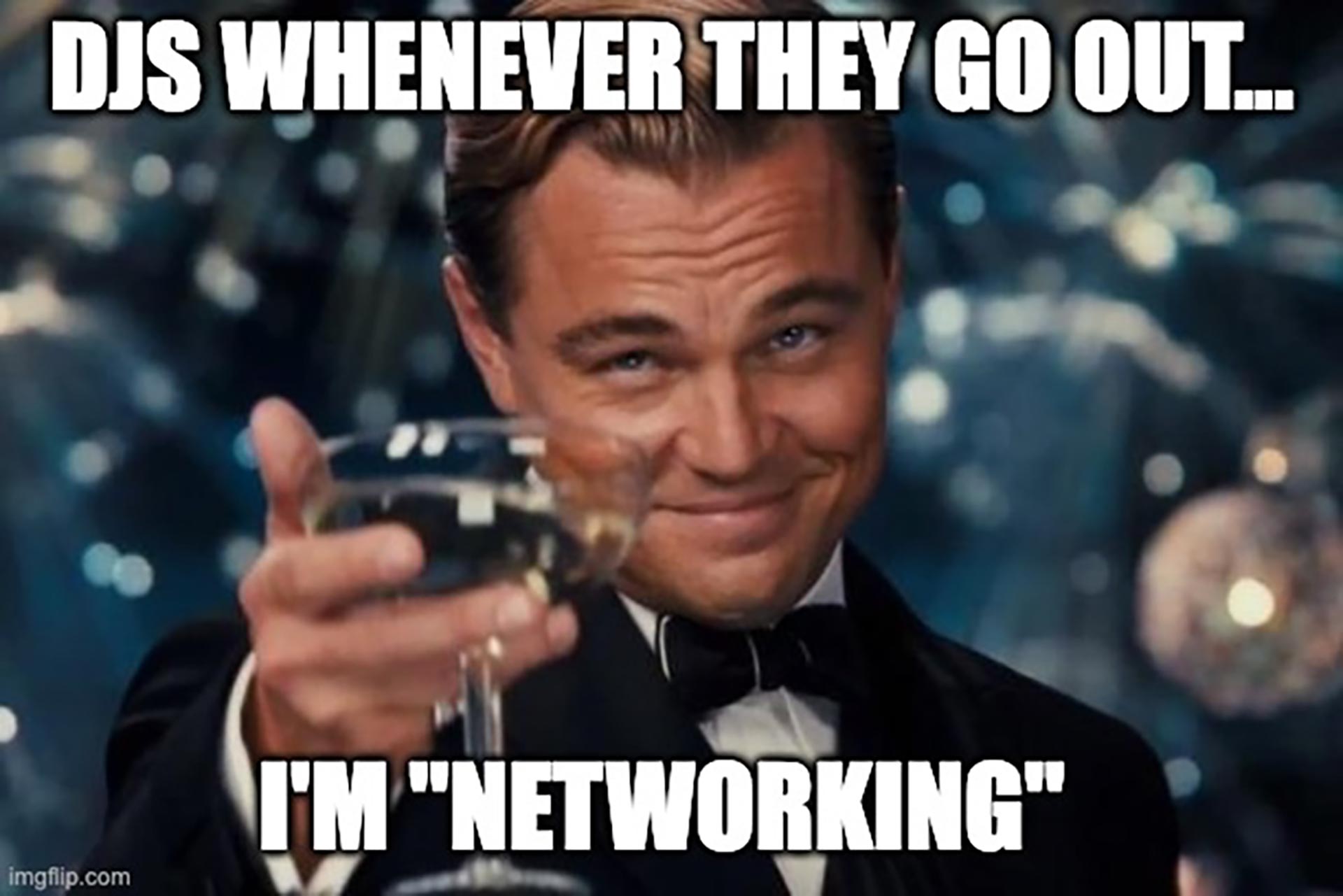 ---
Importance of Networking in 2023
By: Charlie Stretch
---
---
---
Networking is an essential skill that all DJs and artists must master to get gigs regularly and consistently. In 2023 it has become more critical than ever to utilise networking tools you have around you, such as social media, to build your artist brand and create and establish networks with other DJs and artists in the industry. Below are some starting points, tips, and tricks to help you get more gigs.
Networking in person at events
As a DJ and artist, it's crucial that you attend the events you wish to play at as much as possible. If you play a particular style and genre of music, you must find the time to go to venues and events where this music is consistently played. For example, if you specialise in House and Tech House, you should be out as much as possible at clubs and bars that heavily feature this sort of sound. It's essential to make a good effort to get to these events, get amongst the action front and centre, and even you can try to bring your friends to these events with you! Make a night out of it. The benefit of attending the music you want to play regularly is that you'll discover what tracks rock the crowd the best, the energy levels of tracks during the night, and of course, the chance to chat with like-minded people in the industry. In addition, regularly heading out to these events, you'll better understand your skill level compared to the DJs who consistently get booked and perform at the venues. This should inspire and motivate you to work towards your specific goals.
The other important aspect of heading out on the town is meeting and introducing yourself to the promoters at the venue, the event organisers, regular bar/clubgoers and the DJs. When you meet these types of people, you must make a good impression and be curious about their line work. Avoid talking too much about yourself and try to get an insight into what they do and how you can provide value to them. Offering free value is a great way to do this. If you feel it's appropriate, you can approach other DJs, Promoters or event organisers by introducing yourself in person. You should introduce yourself, describe what sort of DJ/artist you are and offer to help. (*It's crucial that you present yourself authentically)
Example In-person introduction: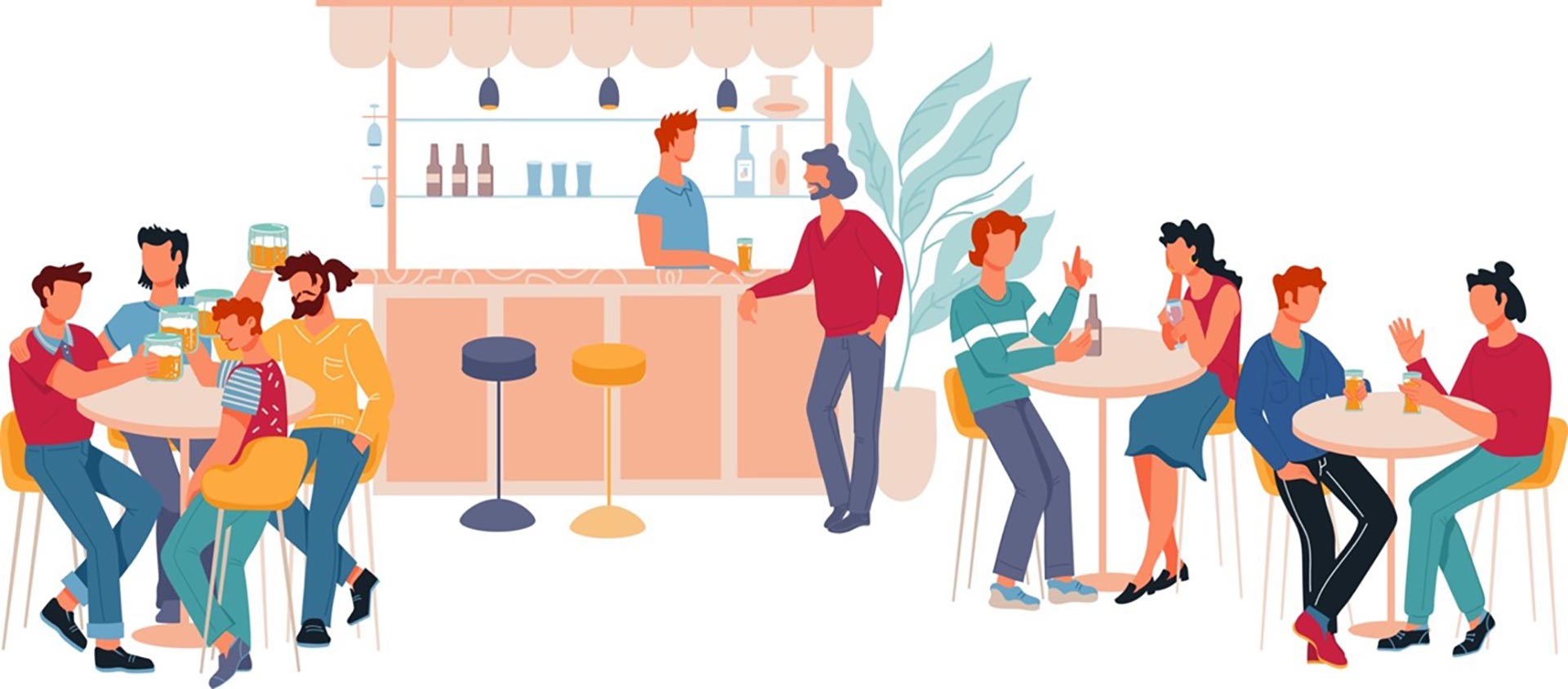 "Hey, I'm (your name). I love the energy and vibe at this (venue and event) [name of club and event]. I'm a DJ and specialise in (the genre of music). If you guys are looking for more DJs, I'd love to help. If you'd like to listen, I've got mixes on my Soundcloud."
The key here comes from being friendly, interested and giving value to the other person. The worst thing you can do is be rude and demand that you have a slot at a peak time. This is a great way to ruin your rep and come across as pushy and not fun to work with. This is not what the promoters or event organisers look for when booking an artist. Reputation and having a good attitude goes a long way. The DJ that is respectful, courteous and eager to help out will always be the one that the event organisers and promoters will regularly book, search and look out for. Think of playing a prime slot as a goal and a benchmark to aim for in your journey. It would be best if you worked your way up to reach that point - this may take months or years, depending on your specific goals.
Networking online via social media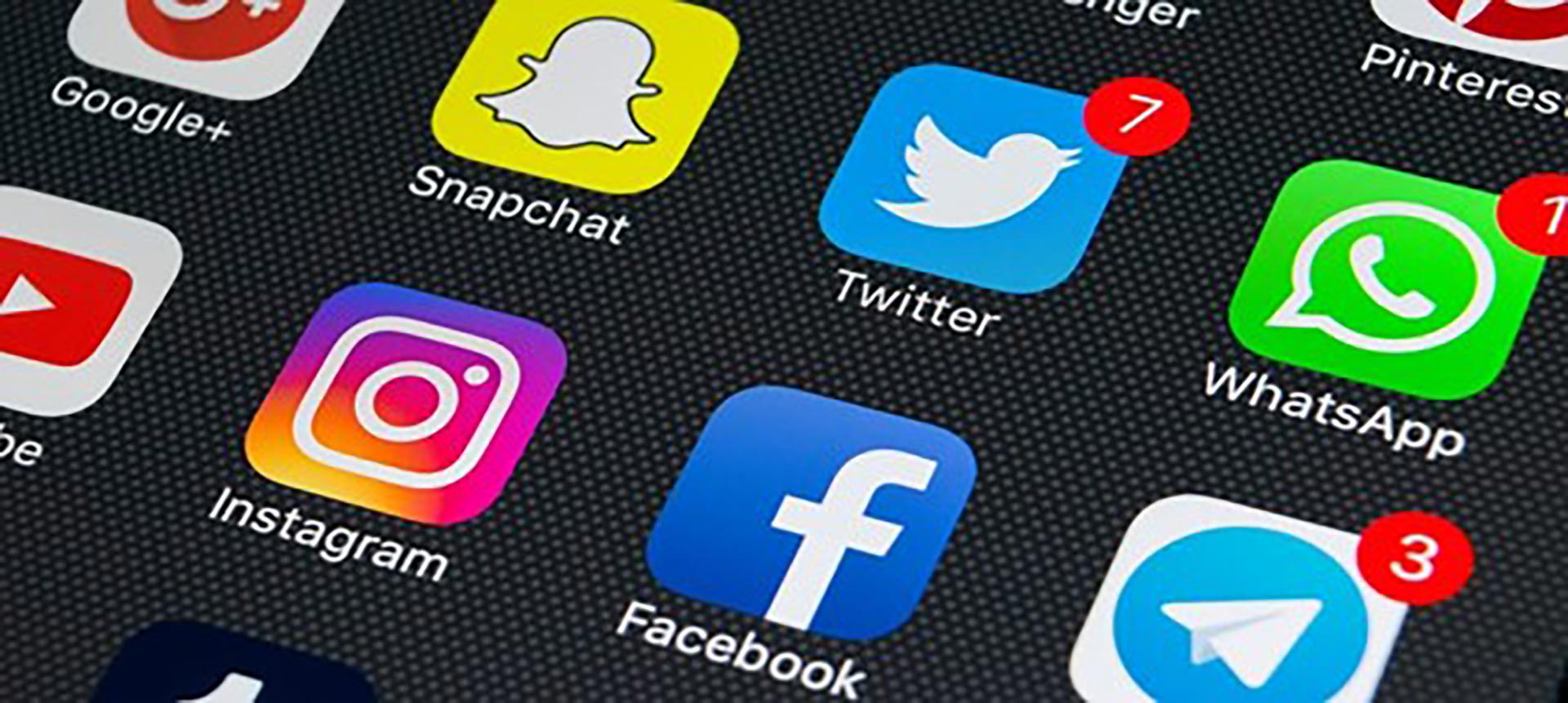 Networking via social media is a good approach if you don't get to meet event organisers or promoters in person. Dedicating time to reach out via social media a couple of times each week or daily, ideally, is a great way to expand your network, connect with others in the industry, and give yourself the best opportunity to get more gigs. Remember that reaching out doesn't have to be a long, arduous and time-consuming process, but staying up to date with the clubs or events that you aspire to play at is important. Ensure you work up to your area's more in-demand clubs/bars. Please don't contact them immediately when you're not established enough or haven't got enough experience to play in those spaces. For most DJs/artists, it takes years of grinding away before some are allowed to play at popular bars/clubs, so don't rush it; enjoy the process and the grind. Take small steps towards your goals, and you'll be amazed at the amount of progress you've made. Below is an example DM you could send to the event organiser, promoters or DJs similar to the approach in person.
Example DM on socials:
Hey [name of event company], I'm [artist name], and I'm a [genre style] DJ. I've been djing for [x amount of years], and I've been to your events [x amount of times]. I love the energy and vibe at all your events. It's really special to be a part of. Here's a (time-length) mix that suits the style of [event company]. It would mean a lot if you guys could check it out. I'd appreciate any feedback on this. Also, let me know if you want me to promote (the event) via socials as well. Cheers, and looking forward to your next event!
Setting up your Social Media Profile for better branding & gig opportunities
The importance of social media as a tool for networking as an artist is critical to your success in this field. Everyone sees and bases their opinions on how you position your image online through your brand. Therefore, it's crucial to stay updated with the latest trends and post and push out content relating to your brand as a DJ and artist. Below is an example of an Artist/DJ account demonstrating good branding, resulting in consistent gigs.
*This section includes some common-sense information about how to run your artist brand online. Whether this be to upload posts and stories of your mixes, upcoming gigs, videos from other artists at events or any other relevant content that will engage your audience on your socials, keep in mind there's no right or wrong way to do this, but these points serve as a good checklist to ensure that you maximise your gig opportunities if you find you're not doing as well as you want to.
Sample Artist/DJ Instagram Profile
Several elements of a strong artist/DJ social media presence that appears professional are listed below. Sydney Artist and DJ "Malfunkt" is an excellent example of this.
Professional/Good Quality Profile Pic of the artist/DJ
Name of the DJ artist/DJ name (top text)
DJ/Producer/Artist (title *optional)
Location of DJ/artist
Artist or Management Contact (e.g. email or social tag)
Promotion discount codes for events
Link URL (such as Linktree: which includes lines to upcoming gigs, SoundCloud profile and other social media)
*Many Artists/DJs use Linktree as it's a great add-on that makes it easier to organise when you're playing next, your mixes and any other links you would want to share with the general public to see laid out nicely.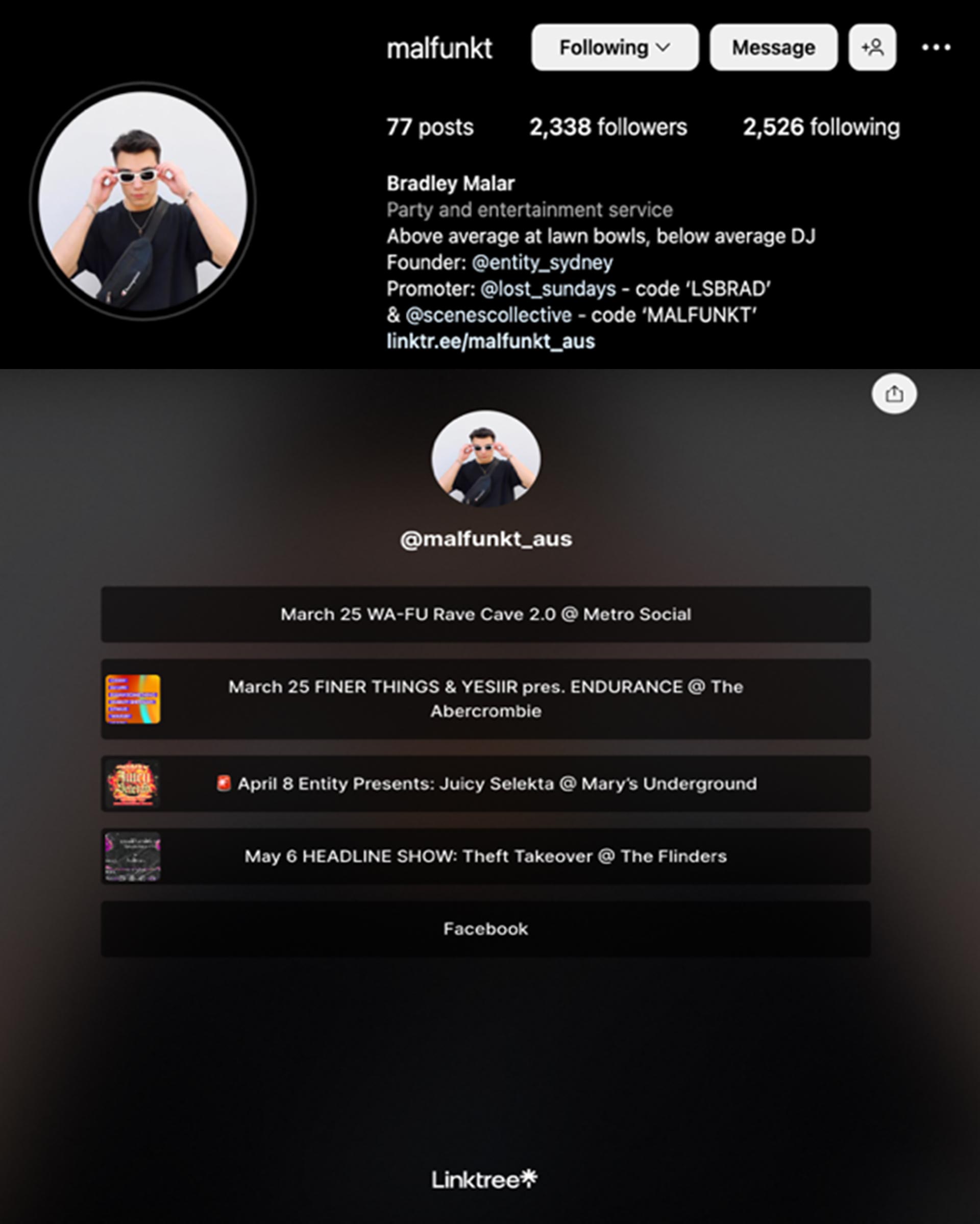 Uploading Social Media Content for gig opportunities
Importance of uploading and sharing your mixes via social media:
If you consistently upload good quality Soundcloud or Mix Cloud mixes to your stories, it shows people you're improving. This helps you build a cult following amongst your audience, who will tune in regularly to hear your mixes. This is a good look for promoters or anyone who wants to book you in the future because it shows that people like your mixes and that you have a following, which means you'll bring people to the event. In addition, anyone can access your mixes through your profile or story highlights on Instagram to listen whenever.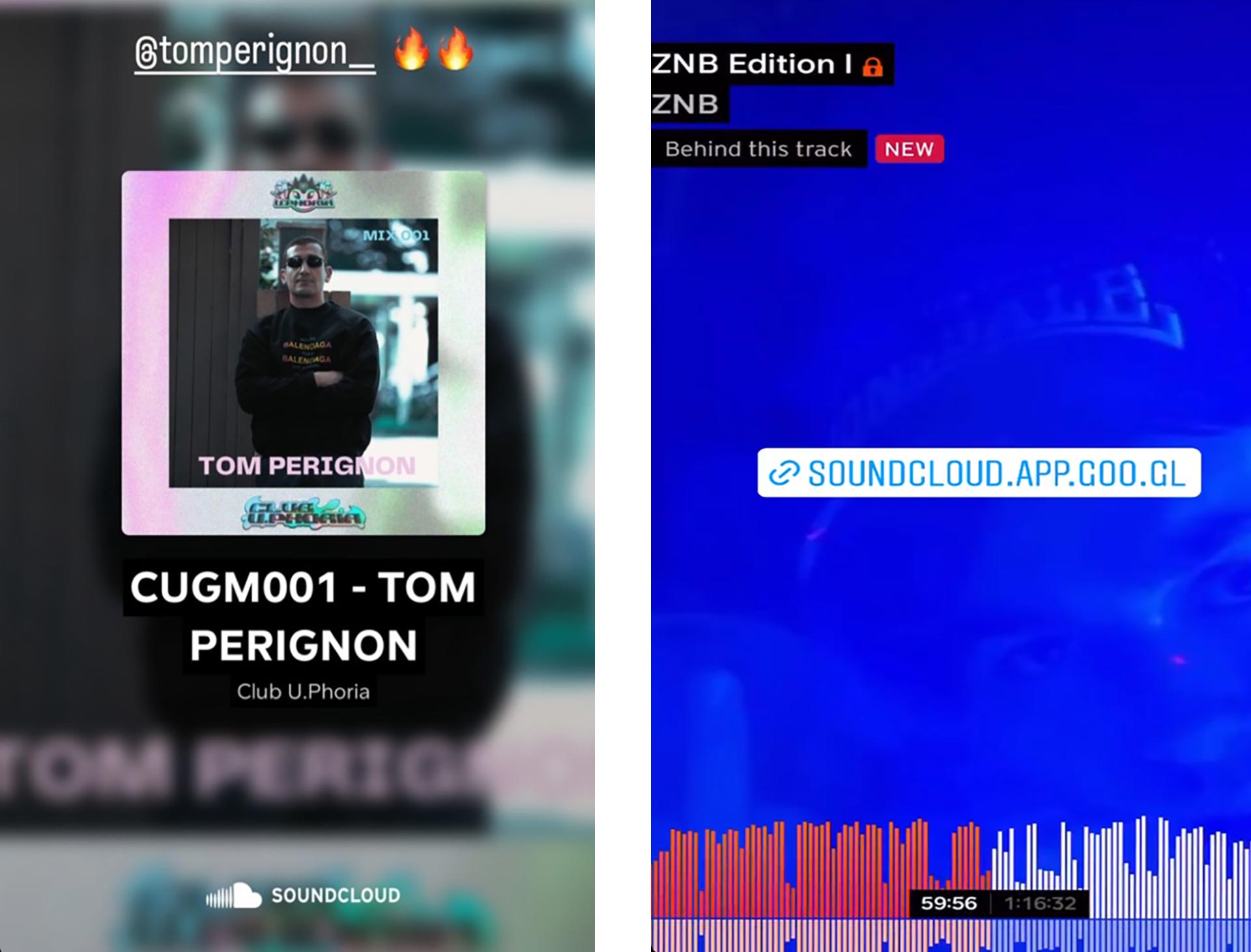 Uploading past gigs or upcoming gigs via posts or stories on social media:
Stories or posts of past gigs on your socials and posts of upcoming gigs are vital. It helps your followers keep updated about where you're playing next and gives people an idea of where you've played in the past and how well it went judging by the video or the photo. So it's essential to record this and get a friend or a photographer to record and shoot your content while you're playing.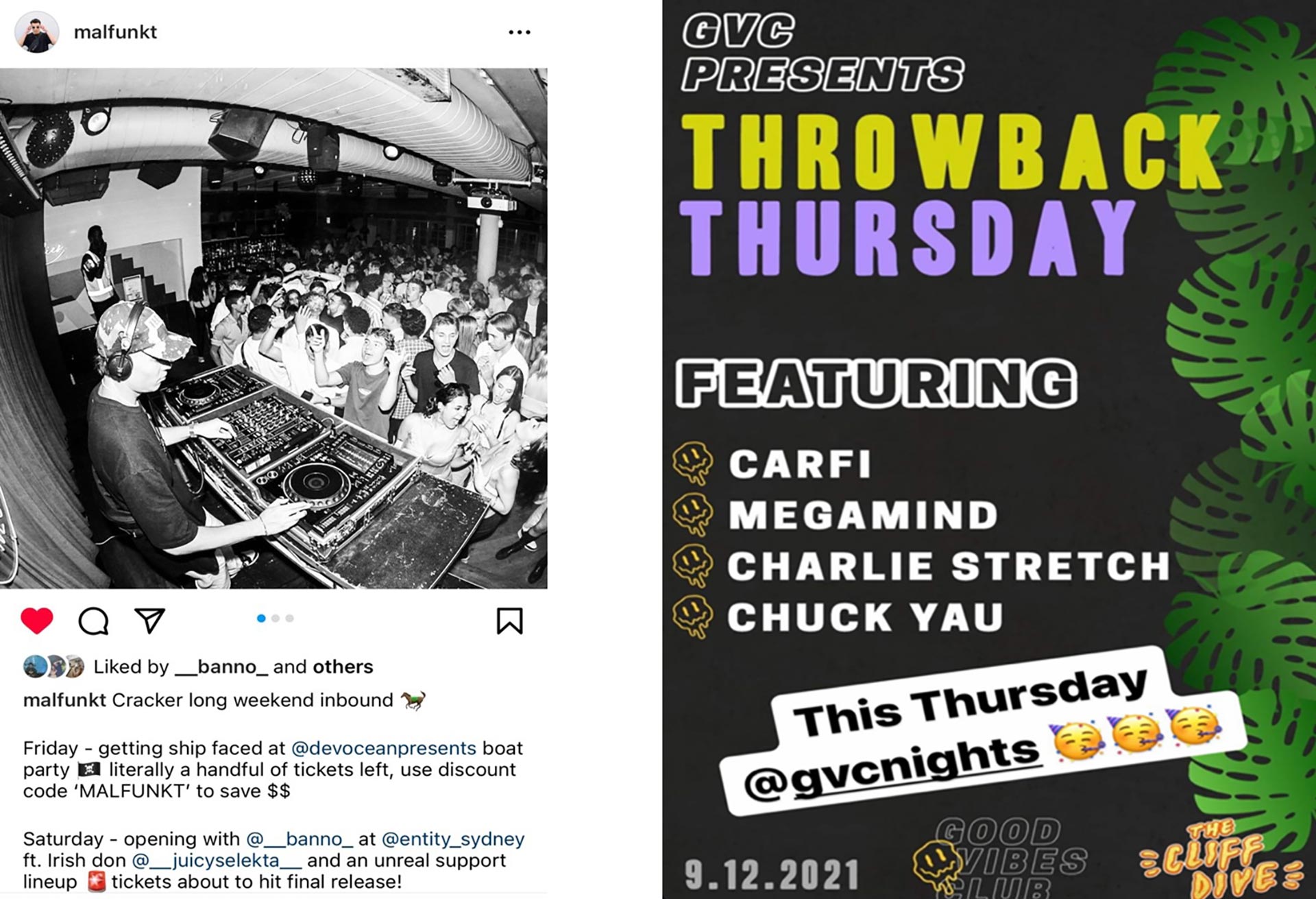 Uploading videos or audio of remixes or a new track via stories or posts:
If you're going down the production route, it's always a good idea to include samples or little 10-15 second samples of your remixes or unreleased tracks on your stories. It helps builds anticipation for the track to come out and is a good look for your brand, and shows that you're in the process and building something.
Checklist for Uploading DJ & Artist Content on Social Media
Upload either posts/updates or stories of your mixes on your socials.
Upload posts/stories of your upcoming gigs.
Upload videos of events that you attend and tag other artists.
Upload any other relevant content.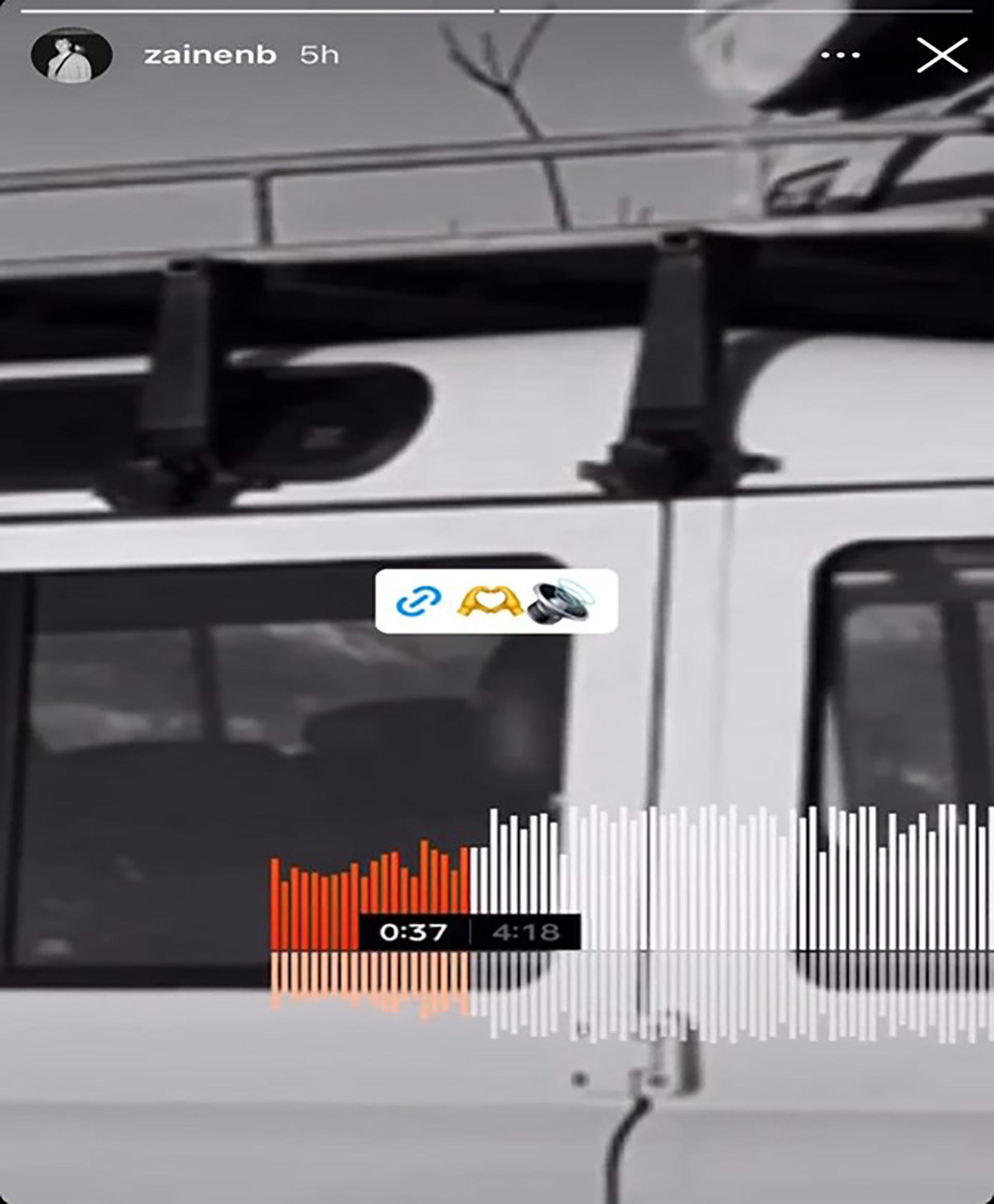 Importance of Professionalism

The artist or DJ that is reliable and professional to work with will always have the greatest success. If you can do the small things right and stay organised, punctual and respectful, you will always put your best foot forward when you perform. You're shooting yourself in the foot if you show up late to gigs, don't play tracks or style that the promoter or event organiser advised, or if you're rude and demanding to bar/club staff and venue attendees. Below are some gentle reminders and a checklist that any DJ or Artist can review whenever they have an upcoming gig. Writing down things or a list helps me but feel free to do any prep that makes you feel comfortable and prepared. Your Image and how you present yourself in public spaces are crucial to getting booked regularly and instilling confidence in yourself!
Professional Pre-DJ Gig Checklist: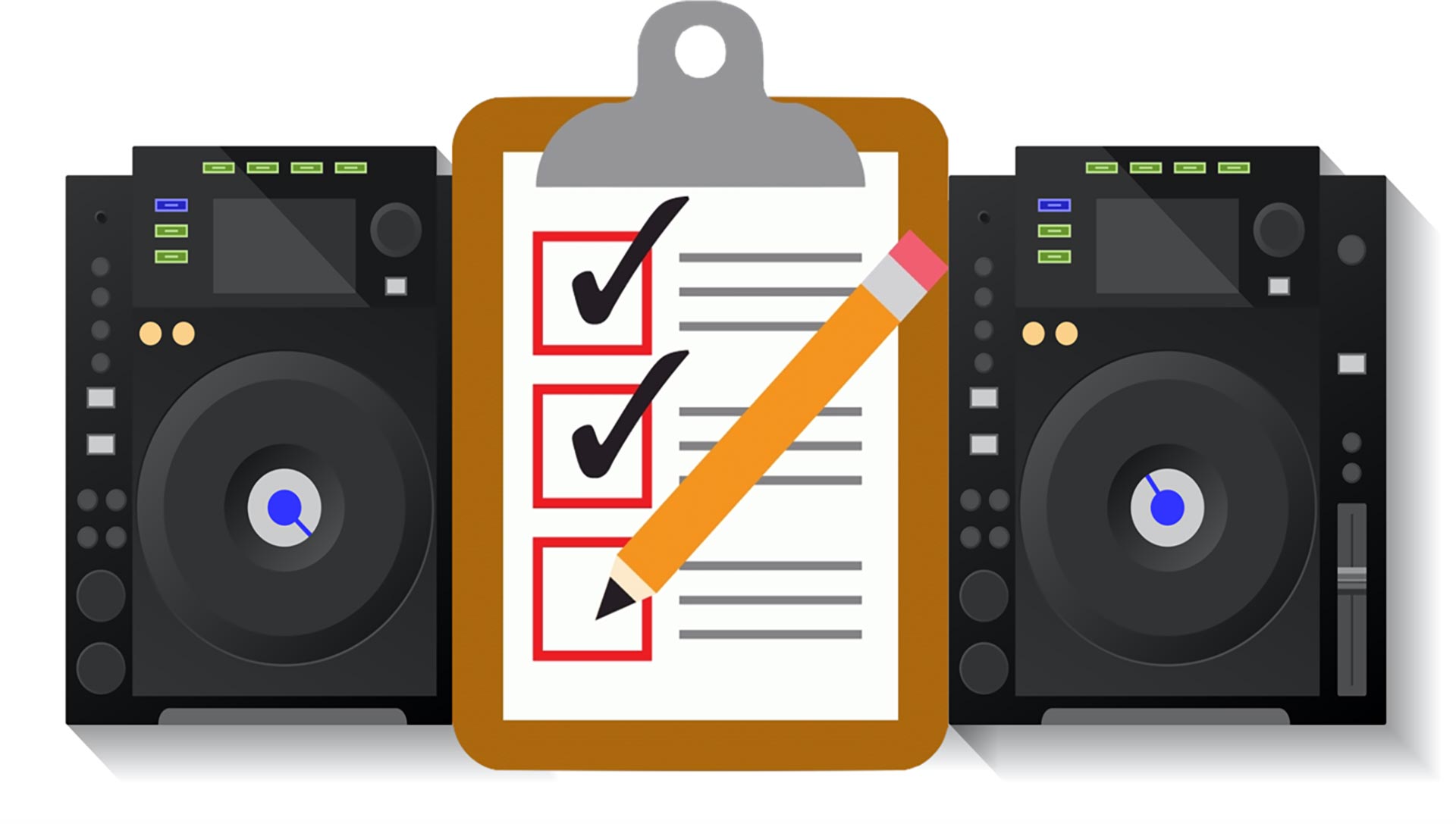 Before you leave the house, ensure you have all your equipment with you: e.g. USBs, headphones, earplugs or anything else you need.
Arrive at the venue for your gig at least 30-40 minutes before you're set to play - if not an hour before. Earlier is always better! You may also need to do a soundcheck and deal with CDJs that haven't been set up.
Make an effort to greet and socialise with the event organisers/promoters, venue owners, and people at the bar or club beforehand.
Only leave straight after your set if you must be somewhere straight after.
Word of mouth goes a long way, and these steps ensure that after you smash the gig, they'll keep wanting you to come back!
Running your events, house parties, and starting an event company.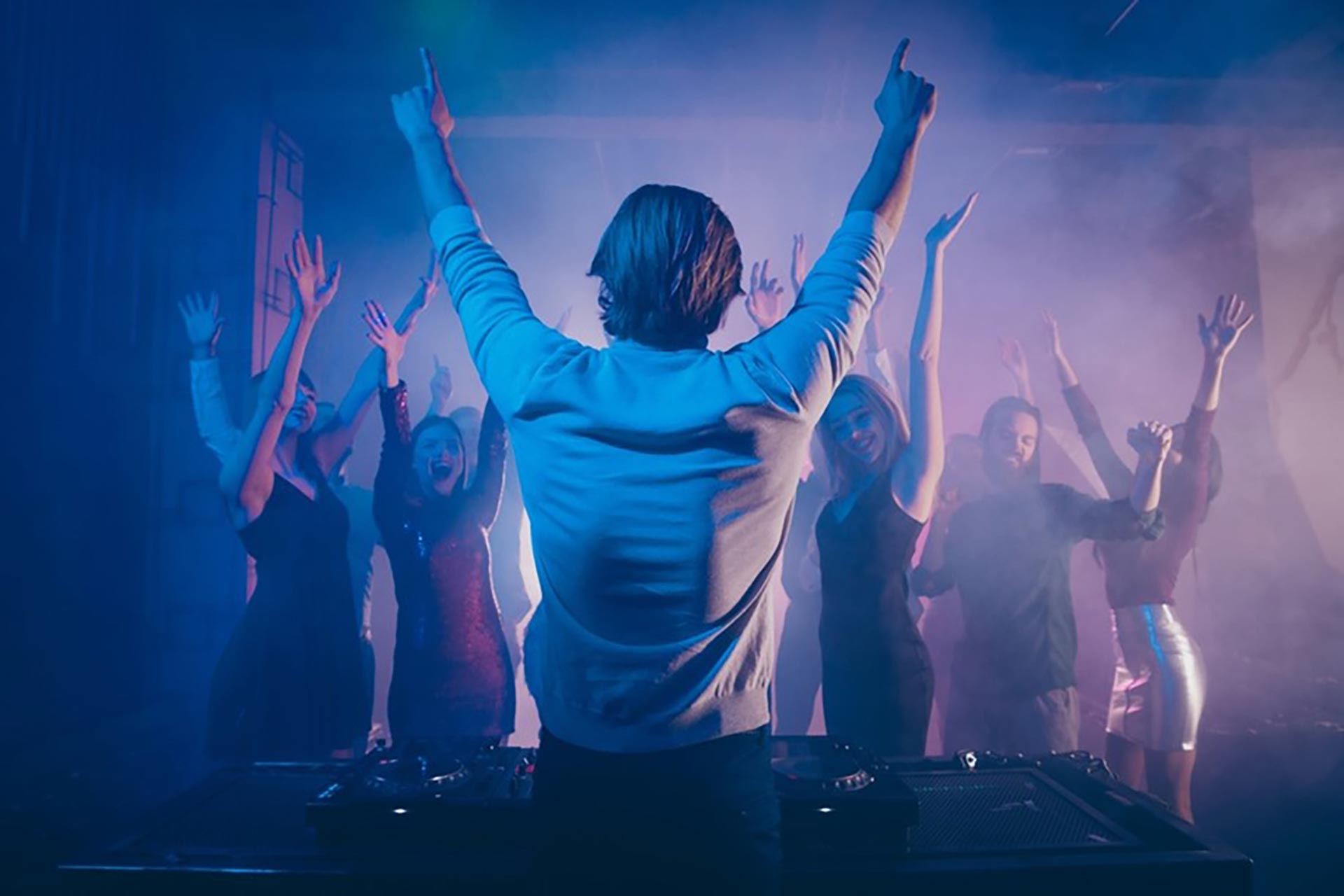 Hosting your parties is a great way to get the ball rolling if you're struggling with getting gigs. This can be at any scale, whether it be a couple of your friends over one night for drinks with the decks out or starting an event company and setting up a line up. However, the important thing is that you put your best foot forward and actively look for more opportunities because this will bring results in the end. For example, if you play well, your friends might want to hire you for their parties in the future, or your DJ friends might be able to get you on the line up for an upcoming gig.
Networking tips on the CRDJS course
If you'd like to learn more about networking and get gig opportunities as a DJ, please check out the Club Ready DJ School online course. Course 3 on the Club Ready Website, has some incredible resources, including complete video breakdowns, tips and pointers surrounding networking and getting more gigs at an affordable price in a bundle 😀
Happy gig hunting!