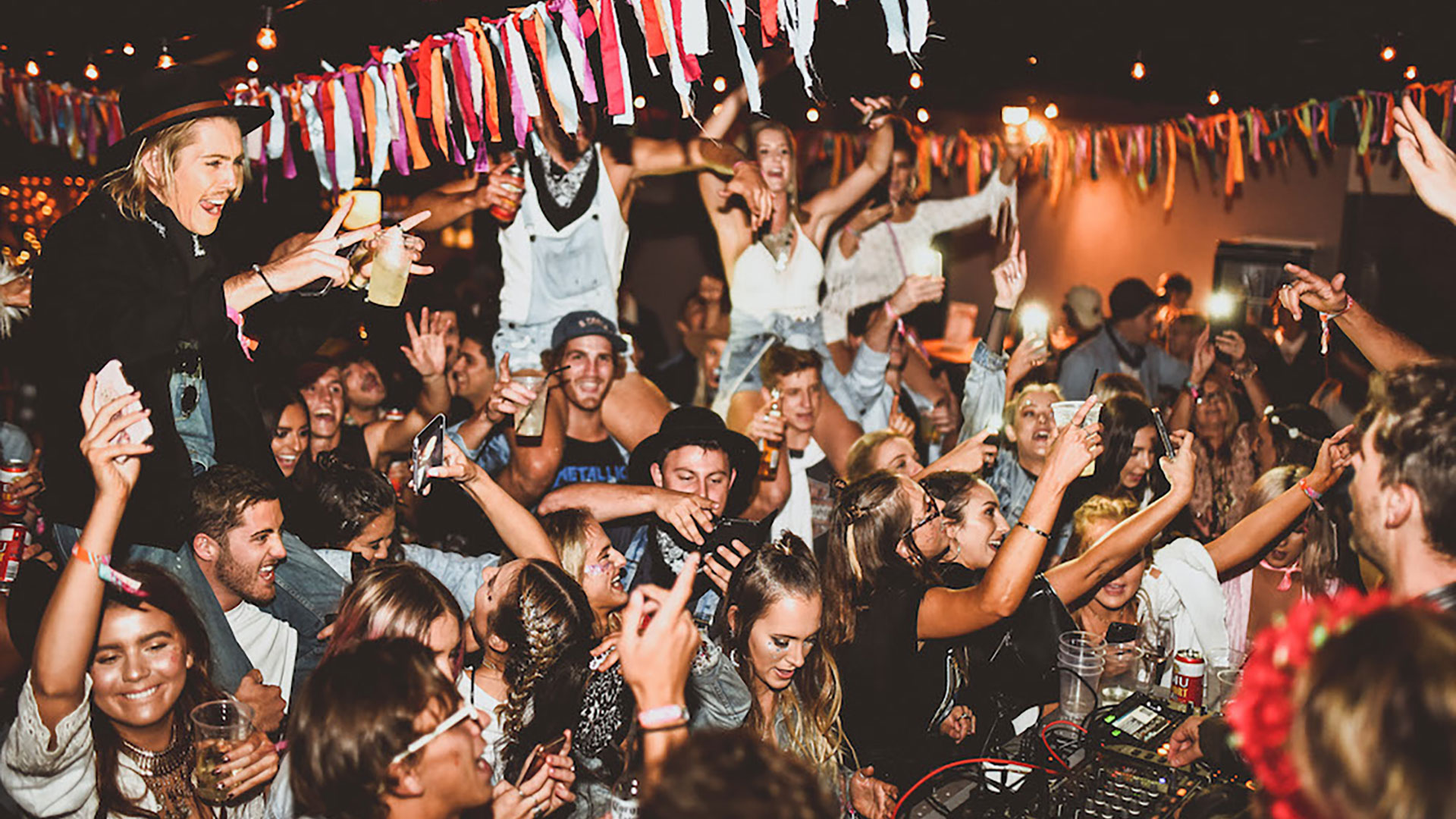 ---
Mobile DJing 101
By: Charlie Stretch
---
---
---
Mobile DJing 101
Mobile DJing is an excellent way to pursue your passion for music, improve your overall technical and communication skills, marketing and sales skills, and earn a reasonably lucrative income depending on how far you take your Mobile DJing journey. Many successful DJs have started through Mobile DJing, whether playing at house parties for friends (including birthday parties, seasonal events), weddings, corporate events and even running your own events. This guide gives an easy-to-follow framework to help set you on the right path to succeed with mobile DJ gigs. This guide focuses on mobile DJing for all types of open format events, birthday parties, weddings, seasonal parties, corporate parties and outdoor events or "Bush Doofs" as they're called in Australia.
It's essential to keep in mind that there are many different types of mobile DJs, and it's up to the DJ's discretion which direction they want to take and the type of events they would like to play at. As you gain more experience, get more gigs, and play at more events, the experience should give you a clearer understanding of the particular parties and events you want to play. To play more mobile gigs takes time, patience and a lot (a lot) of practice, but it is ultimately very fulfilling once you find the parties you enjoy playing at. To help the beginner or anyone looking for more information regarding Mobile gigs this guide gives you a good starting point and helps you on your journey! This guide is broken down into three main sections; Research and Equipment Setup, Creating Strong Connections and Maintaining Professionalism, and finally, Scaling up your Mobile DJing business (if what's you choose to do!).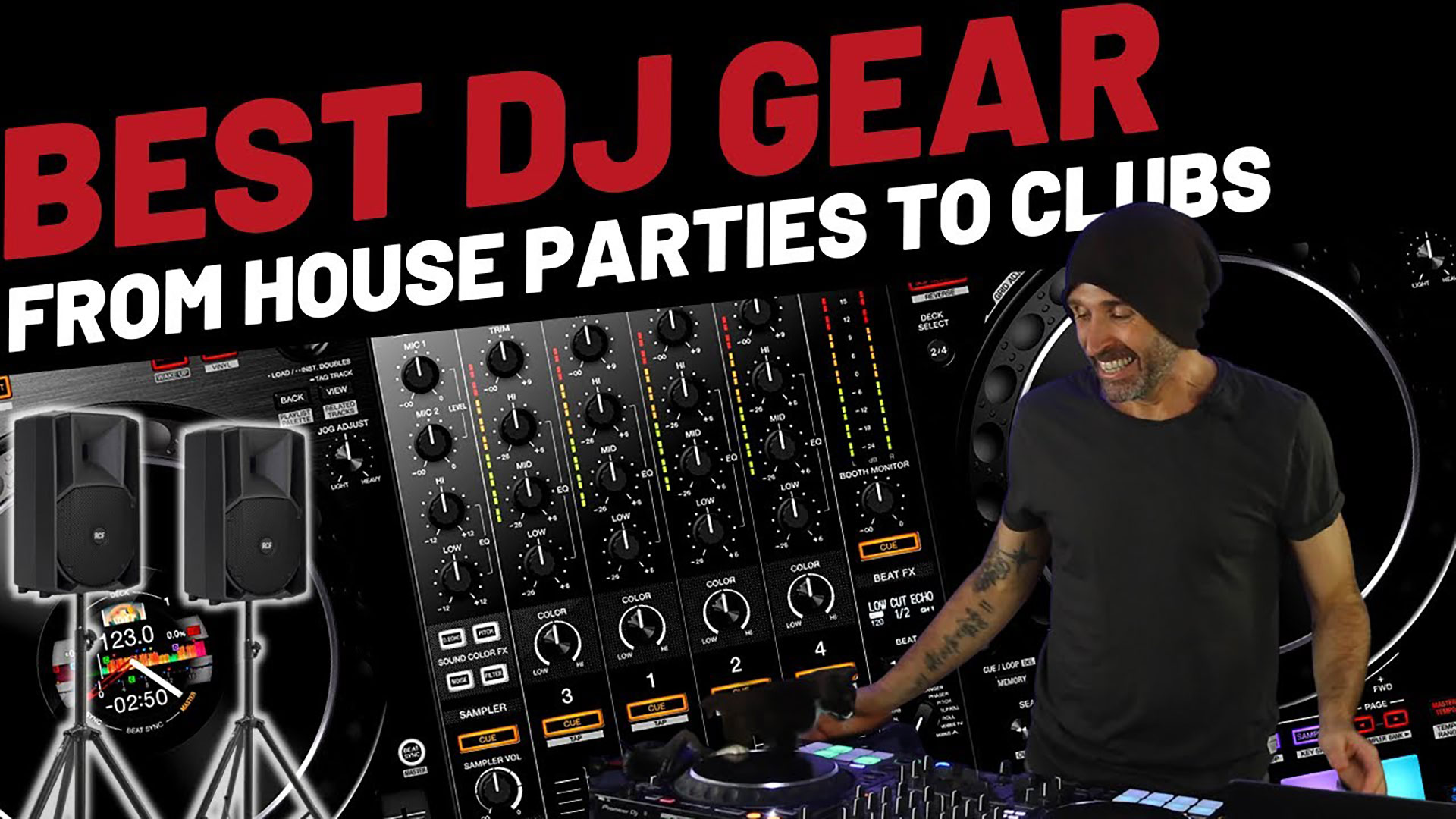 1. Research and Equipment Setup
Research is broken down firstly into bringing the appropriate equipment to Mobile events and deciding what events you'd want to play at. Included in the guide are suggested equipment for Mobile DJ gigs. This guide is current as of August 2023, so keep this in mind when purchasing equipment. Each type of equipment has a link to the website. Club Ready DJ School is not affiliated with any of the mentioned equipment brands in this article. DJing equipment differs from event to event and from own personal preferences on brands, and at the end of the day, the following equipment listed below should be a good starting point that you can follow to cater for different types of events. The basic setup consists of about 7-8 items you'll need to run a mobile party or event. There's always the potential to add more gear and equipment, but to properly get running and to throw parties here's a bit of a checklist you can use to get going!
Equipment:
DJ Decks (either controller, standalone or CDJs),
Headphones
Laptop or USBs
Speakers, PA (incl. relevant stands, cords)
Lighting
Portable Table
Extension Cords
Generator (if power ports are not available or outside event)
A note about troubleshooting:
Throughout the event, you're bound to come across technology issues. That's why preparation is vital when preparing for events to ensure that you are flexible and able to adapt to different situations. Problems can occur with the music through technical issues with DJ Decks, speakers, and Lighting issues. It's therefore essential to understand your equipment very well. Hence, you can adapt and fit these problems when they arise.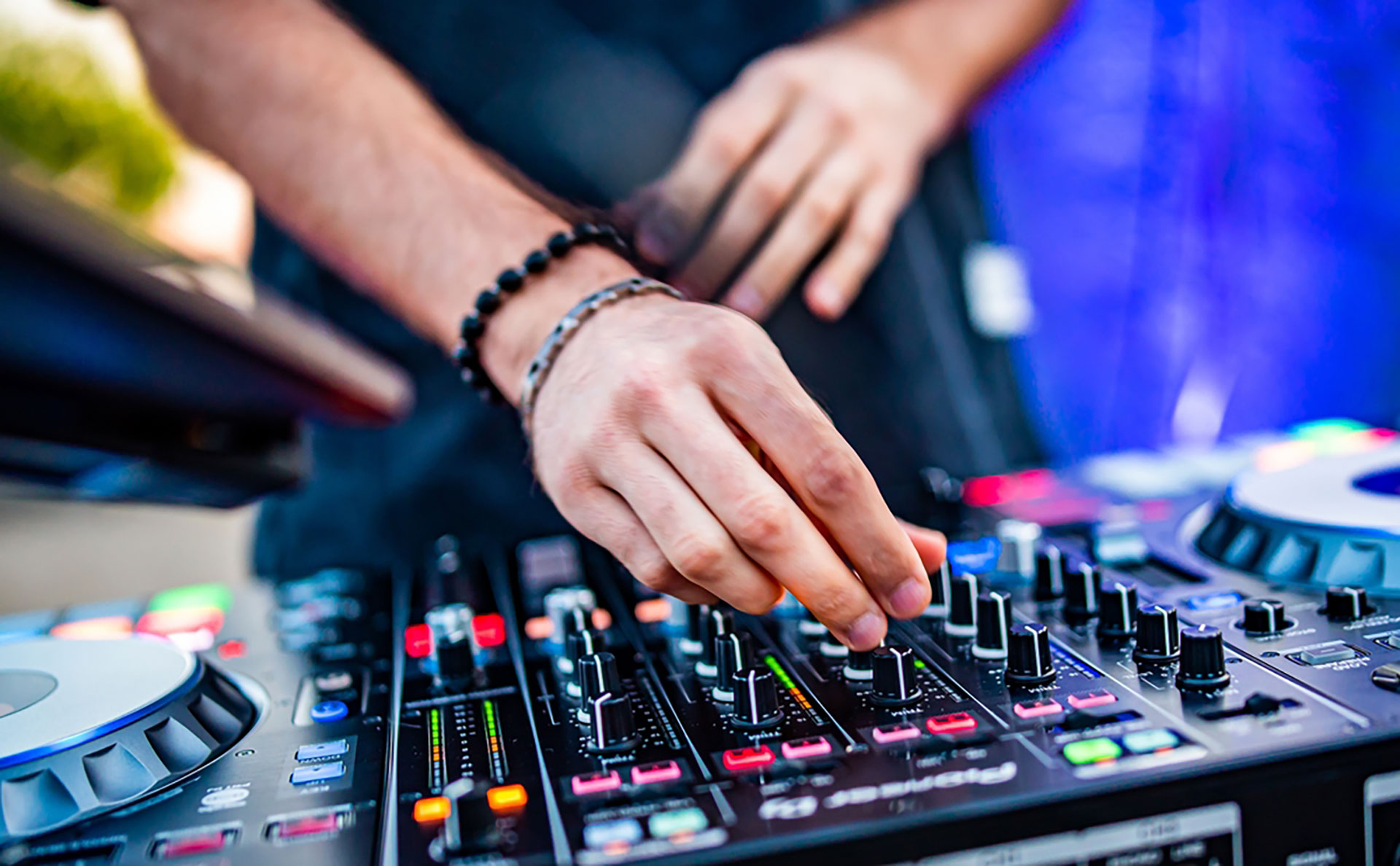 1. DJ Decks
*A note about DJ Equipment Brands (as of 2023)
Denon, Pioneer, Traktor, Serato, Numark and the list goes on. Everyone seems to have their own preference when it comes to DJ decks they prefer playing on. This article recommends Pioneer as they are the industry standard DJ decks holding most of the market share. However, if you prefer another brand, it's important you do your own research and find the appropriate DJ equipment for you.
Selecting the right DJ Decks for the Job
Depending on what DJ decks you have whether they be controllers such as the beginner pioneer DDJ-200s and DDJ-FLX4 or more intermediate such as DDJ1000s, standalone XDJ-RX3 or even club CDJ players, it's important that you select the right DJ decks for the job. A selection of pioneer DJ decks have been circled in colours; red, orange and green indicated which decks are better suited for mobile gigs. Pioneer as the leading DJ brand in terms of market share, popularity and performance and to keep consistency but feel free to go with Denon, Traktor of any other brand which you may preference. The DJ decks below are highlighted in colours with red being the least optimal controller to green being most optimal.
It's recommended to not use a DDJ-FLX4 or a DDJ-200 at events as for smaller house parties with friends and family you can use entry level beginner equipment like the DDJ-200s or DDJ-FLX4 with a laptop, however once you progress to a higher level as a DJ you should move on to more intermediate-advanced gear like the 4-channel pioneer DDJ-1000s which are the expected DJ decks for weddings and corporate events.
Gear Protection
Flight Cases and Screen Savers
It's important to invest in some quality protection for your DJ equipment. Transporting DJ Gear for mobile gigs means that you risk knocking your equipment around and while at the event it allows you to more comfortably play for a longer time. We suggest buying a flight case for DJ decks or at the event a deck screen saver.
Streaming at Mobile Gigs (Beatsource)
Using streaming services like Beatsource is a great option for mobile DJing as with a subscription you can access millions of tracks and they even have curated playlists for all occasions. You can stream the tracks directly onto your DJ software. This is fantastic for events with a stable internet collection which means that you won't ever have to worry about not having the right tracks for the party. The offline locker function allows you to store up to 1000 tracks which means if the internet drops out or is sketchy, you'll still be able to access 1000 tracks - this is HUGE. The only issue with streaming is you can't export tracks to USB for use on stand-alone or club gear, so to use streaming services you must connect your computer to the gear, unless you are using Denon gear that has built in WI FI and is the first DJ company to integrate the power of DJ software into its DJ hardware.
Issues with Streaming - Inconsistent WI FI
Issues occurs if there isn't a stable internet at the venue which means that your whole set could awkwardly come to a stop when the WI FI drops out.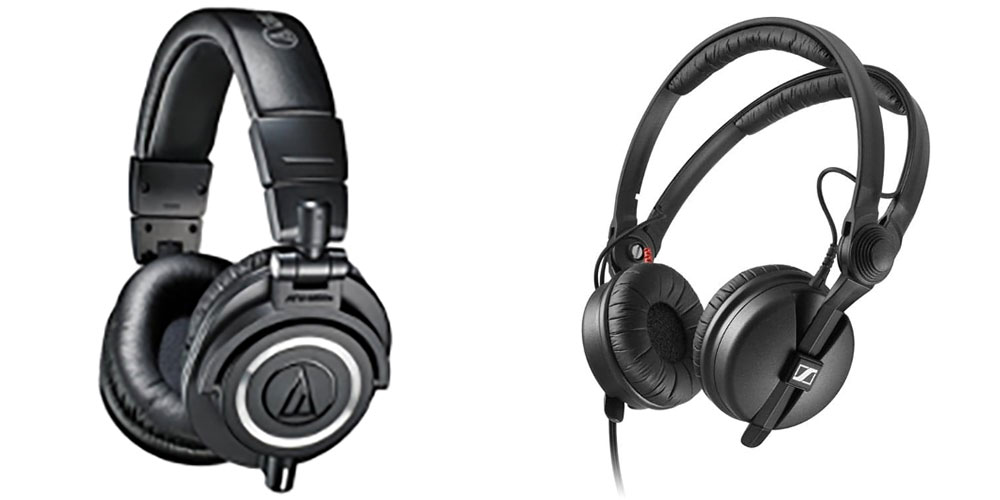 2. Headphones
For the first couple of gigs, you might be able to get away with home-use headphones, whichever brand they may be however, it is important to invest in some good quality headphones as they will improve the quality of your mix and improve the overall professionalism of your DJing. Below are some mid-range priced headphones that have garnered good reviews over the past few years. You can't go wrong with these two recommendations as of 2023.
i) Audio Technica M50xs
Pros:
Great sounding headphones.
Able to use for music production in the studio further down the track.
Punchy Bass sound.
Durable headphones and well-constructed.
Comfortable to use for longer sets as they are Over-Ear headphones.
Cons:
Bulky and clunky around the neck to wear for extended period of time
Lacks Balance
ii) Sennheiser HD 25 or HD 25 PLUS
Pros:
Excellent definition and clarity
Durable build quality
Significant respect in the DJ community
Cons:
Fatiguing for the ears as they are On-Ear headphones, so not great for long DJ sets.

3. Laptop DJ Setup or using USBs?
Depending on which set-up you're going for, whether it's a controller-laptop setup or a standalone USB set-up, organisation and prep is required for both. Ensure your playlists or crates are ready to go in your software, and you have adequate charge and a computer that won't restart at random points during the event. With USBs, ensure that you have exported your music correctly through the software before the event to avoid any unwanted error messages, and bring a backup USB just in case.
Performing Longer DJ Sets
When performing for longer sets it is much easier to use a controller set-up with a laptop as it makes for looking for tracks or taking requests much easier than a USB set-up. Scrolling through the playlists on standalone decks for long sets can get difficult and having a computer there makes the job much more efficient.
(See our YouTube video for more information on proper standalone controller export.)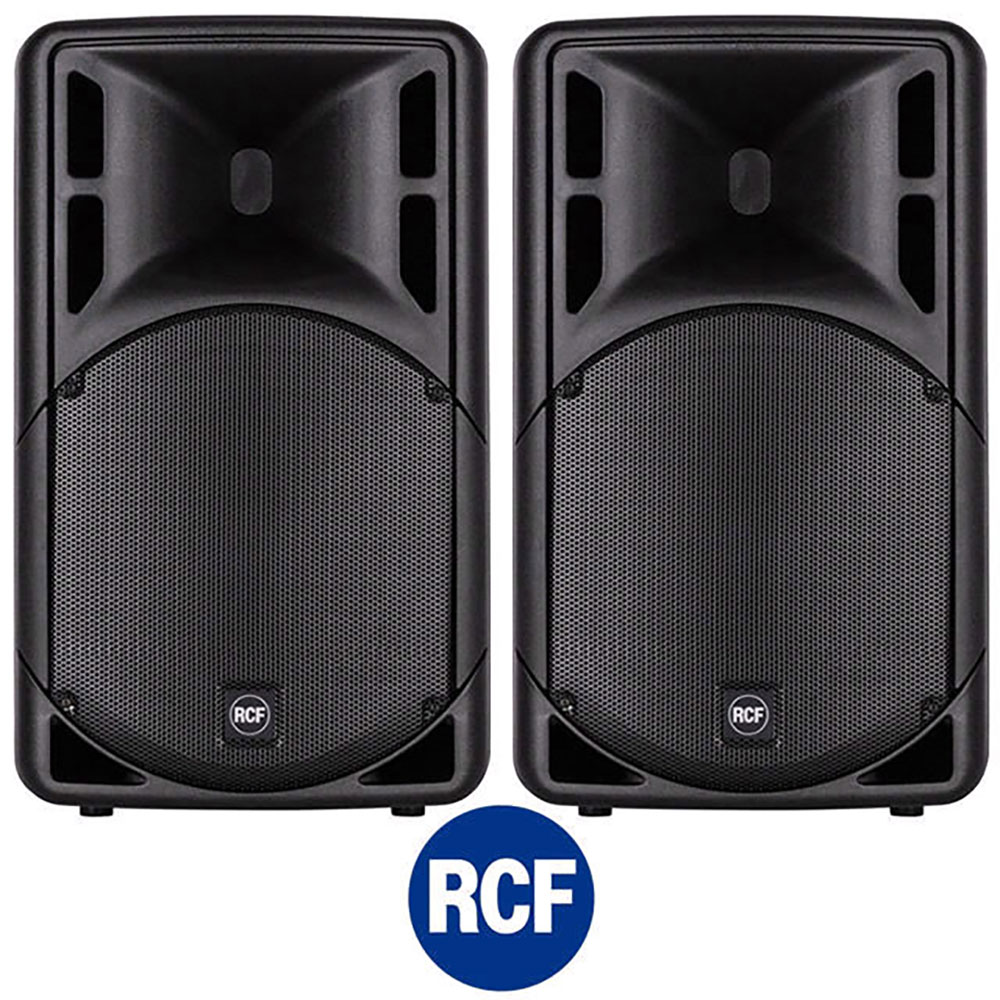 4. Choosing the correct Speakers
We recommend hiring or investing in some good quality PA speakers for mobile gigs. Sound levels during the event are critical to success. High-quality PA speakers should ensure that all textures and frequencies of the sound are heard by your audience. Selecting high quality, durable and good sounding speakers can make or break your events. When investing in high quality speakers you come across more professional and is essential to run successful parties.
Here is a speaker guide which includes entry level and intermediate-professional industry standard speakers. Similar to selecting DJ decks its vital that you spend time researching and selecting high-grade speakers that suit your needs.
Entry Level PA Speakers
i) Behringer Eurolive B112W Wireless 12" PA Powered Speakers 1000W Details:
Details:
Current Retail Price: ($550-600 AUD)
Entry level PA speakers.
Lightweight and easy to transport compared to larger units.
Bluetooth compatible.
Professional Recommended Speakers:
ii) RCF HD 15-A 15" Premium Two-Way Active PA Speaker
Specification Details:
Current Retail Price: ($1650 AUD)
1400 Watts 2-way peak power
"15 high power woofer" provides deep-low frequency response
iii) JBL EON712 12" Two-Way Powered Speaker w/ Bluetooth
Specification Details:
Current Retail Price: ($940 AUD)
Weight: 14.5kg
Bluetooth Streaming
12" custom designed Woofer
Ergonomic handles on the side for easy transportation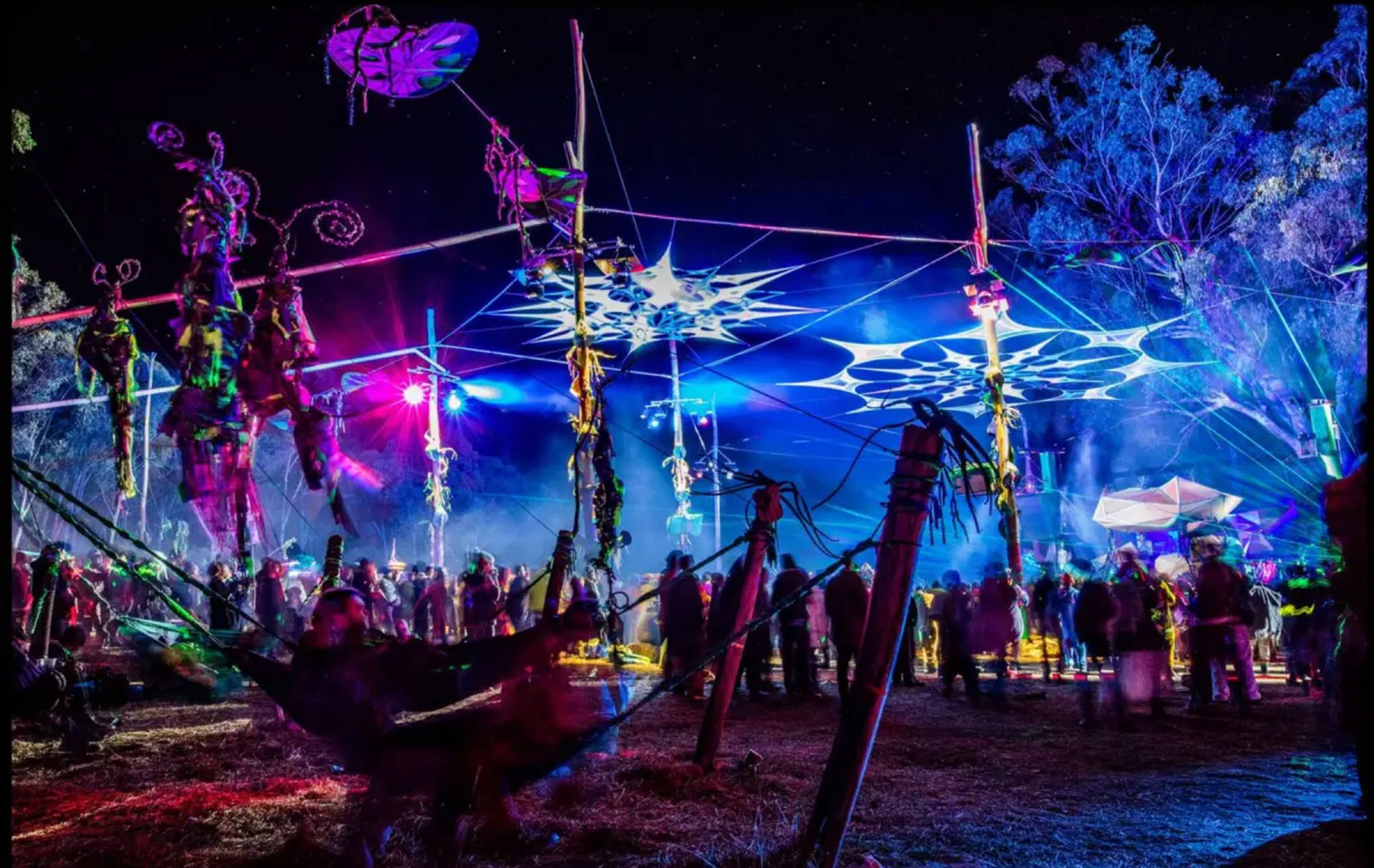 5. Lighting and Decorations
Decorations, Lighting, and decor for events almost needs its own separate guide, however it's important that you put in some effort to select suitable decorations and props for your mobile events. Decorations and Props go a long way in creating the atmosphere and vibe of an event for indoor and outdoor events. For themed events suitable decorations that showcase and exaggerate the theme can create a spectacular atmosphere and vibe for attendees at the event. This guide is not long enough to list all the lighting options available on the market, but it's up to you to do your research and pick out the best lights for you. Lighting is an underrated aspect of DJing because the focus is put on the music, but if you can build some sort of lighting effect, it will make your dancefloor more alive and lit up. Lighting is crucial and should be thought out well in advance of the event and to take in mind the space available to create the best atmosphere and vibe.
For example, if the event is outdoors and is a rave style event perhaps consider bringing multi-coloured lighting display to light up the trees surrounding area. Glow in the dark and psychedelic decorations are effective at creating colours to provide atmosphere for the event. Be creative and experiment with different elements of decorations. If you're stuck, try looking at images online or on Pinterest boards and even check out party stores in your area to pick out different patterns and decorations. Putting effort into decorations for events will make the event memorable for your audience and will turn an amateur set up into a professional set-up in no time.
Cables
i) LED CRYSTAL BALL
The crystal ball is a very effective light for smaller gatherings and house parties. The crystal ball adds a lot of movement to the dancefloors. Having just one Crystal Ball is enough energy on the dancefloor to set a vibe for dancing.
ii) LED Par Light Cans
Par Light Cans colour the dancefloor and the walls to help create atmosphere in the room. Par Light Cans have low operating costs, long lamp life and virtually no heat output which is a great option to light up the dancefloor to set the mood for the event.
It's essential to come prepared and bring extension cables for mobile DJ gigs. At some gigs, the power ports may be several meters away from the centre stage where you want to set up. Extension cords come very handy for this. If you have multiple lights going, powered speakers and DJ decks, all sourcing power outlets are required, making the process much easier. It's important that when setting up you ensure that all the cables are taped against the corners of the wall, the cords are black, and ensure there are no knots in the cables so people aren't going to trip and the wiring doesn't become a hazard.
i) Extension Lead
ii) Extension Outlet Power board
iii) Black Electrical (Guff) tape
6. Generator
When electrical ports aren't available or the event and gig is outside, a generator is able to supply power. It's important that you pick a generator with the right about of watts appropriate for your outside event or "Bush Doof" if you have a bigger set up than pick a generator with a higher level of Watt power. Generators can be rented or bought from local hardware stores. We suggest asking for advice from a professional when setting up. It goes without saying as well that when planning events outside and in public space use common-sense and abide by the noise regulations laws in your state and country.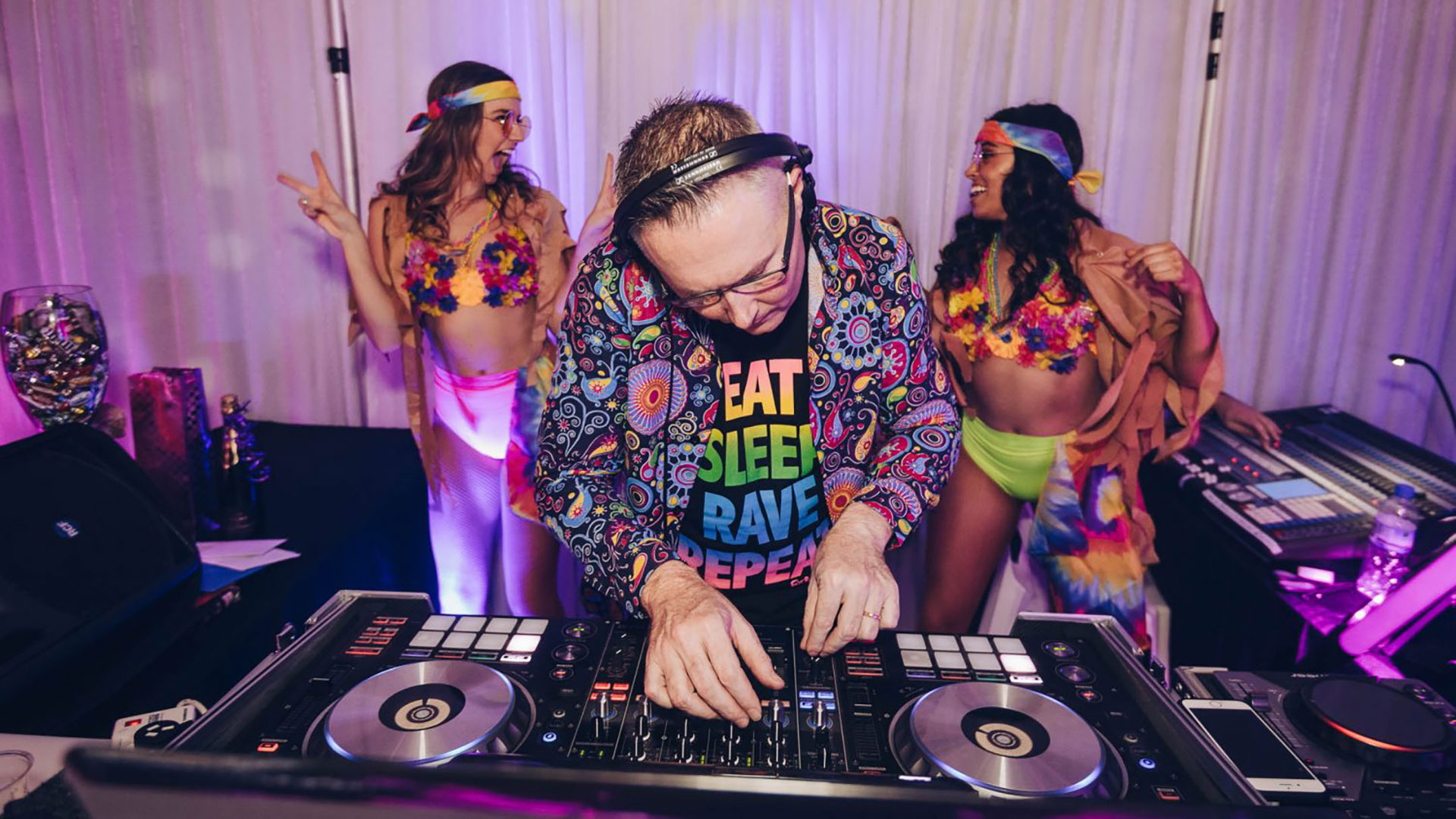 Research the sorts of events you'd want to play at:
It's important to define the type of events that you would want to play at. I'd recommend jotting down on notepad questions and goals such as,
"Where you'd like to play?", "What sort of events do I like?", "How can I play at those particular events?"
These questions and goal setting should provide you with some more motivation and direction. A greater breakdown of how to network and get more gigs is discussed in our Networking article but it's super important to get clear on the type of gigs you want to play - which is a great start. Stay open minded to opportunities when they are presented you and view each gig as a learning experience and as an opportunity to grow your skills to become a better DJ.
It is becoming more and more valuable to be versatile with the types of genres you play, and the type of events play at. Seeing each gig or event as an opportunity to grow is an important mindset to have. Furthermore, it's important to research and decide upon an hourly or set rate that you think is appropriate for your experience level of skill and time and effort when preparing for the gig, as a beginner you may have to charge lower or offer to play for free with mates but it's a process and as your experience level rises as will your rate.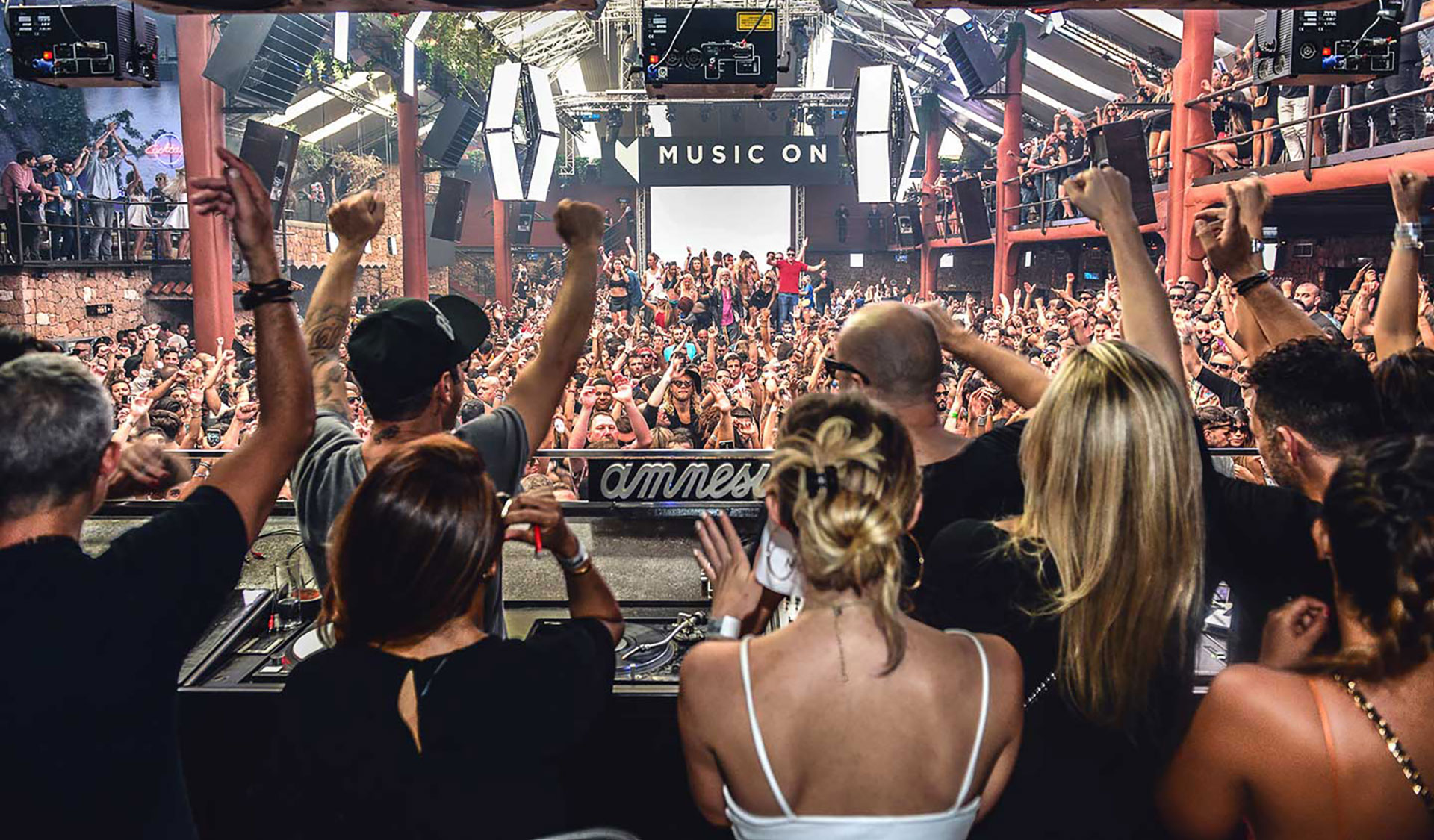 2. Creating Strong Connections and Maintaining Professionalism
Creating and fostering good relationships with clients and people at events as a DJ is extremely important skill which will plays a great role in your success. Staying professional, polite, and accommodating to the needs of the client can dictate whether you will be booked again and the chance of you being referred. Our Networking article goes more into depth about maintaining professionalism as a DJ.
Creating a warm and friendly persona is often an overlooked aspect of DJing but is essential and people will gravitate towards you opposed to the DJ who is crouched over, head down, nervous and closed off from the dancefloor. It's also much better for your physical health to be relaxed and standing up straight which gives off confident energy for your crowd which will translate to the energy on the dancefloor. If you're playing the part, you got to look the part!
Good Body language Vs Poor Body Language
Dealing with requests
When communicating to clients their requests need to be met in terms of the music, lighting, and any other service that you provide at the event. Unlike a club gig, you need to put your ego at the door and understand that the gig isn't all about you! It's about pleasing the guests and ensuring that they have a great time. This is an important mindset shift to always keep in mind.
This can be a challenging task at times because sometimes you will disagree with the client's choices, but at the end of the day you need to understand that their needs go above yours. This applies to when prepping your set to predict what the crowd would like and playing requests if they are made at the event. Playing guest's requests is a highly controversial and debated topic within the community but honestly if you're able to mix in a requested track that suits the vibe there's no harm in it. If you've able to mix in a song request and anticipate what songs the crowd will potentially request, it also showcases great track selection and research skill as a mobile DJ. It's also important that you keep each set unique and fresh as it's your job as the DJ to introduce to new music and tracks that they may not expect.
(Andrew discusses this more in-depth as well in his "What Do I Play Next & Why You Need to Read The Crowd" YouTube video which we recommend you check out as well!)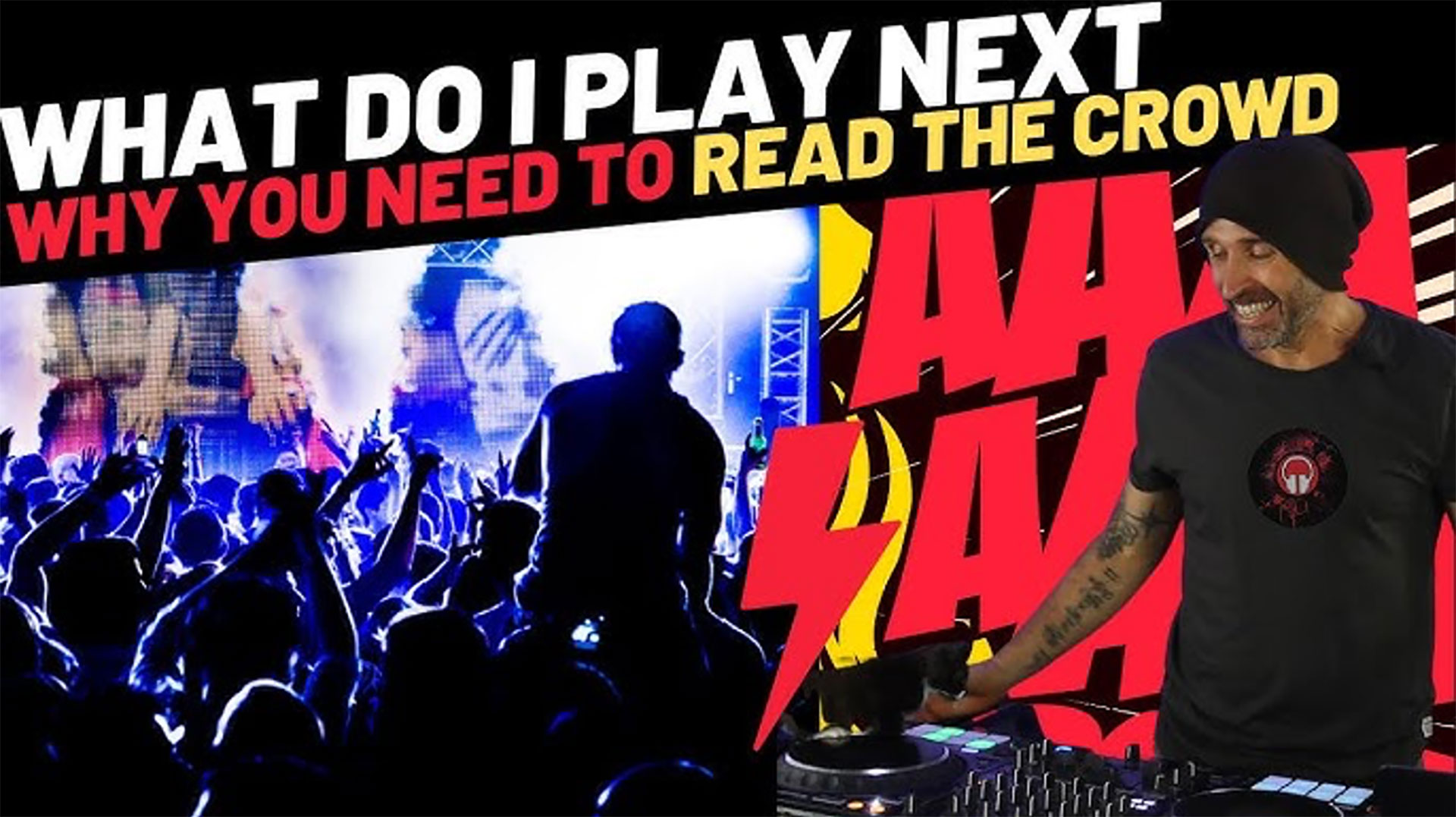 3. Scaling up your DJing
Once you have got a couple of gigs under your belt it's up to you how far you want to take your career as a DJ. The choice is up to you in terms if you want to start a Mobile DJ business for birthday parties and events, a wedding DJ company, or even simply just host weekly or monthly events with friends. Whatever choice you decide on there is opportunity online to create it and promote it via social media to scale up or down.
Want to start throwing your own parties or event super quickly?
A quick way to get on your journey as a Mobile DJ and to start DJing parties and events within a couple of weeks is to get the foundations down pat. Our Club Ready DJ School course does just that and contains everything you need to know about getting your first parties off the ground. Improve your technical mixing ability and learn more about the industry and how to advance your skills to the next level. Go check it out!