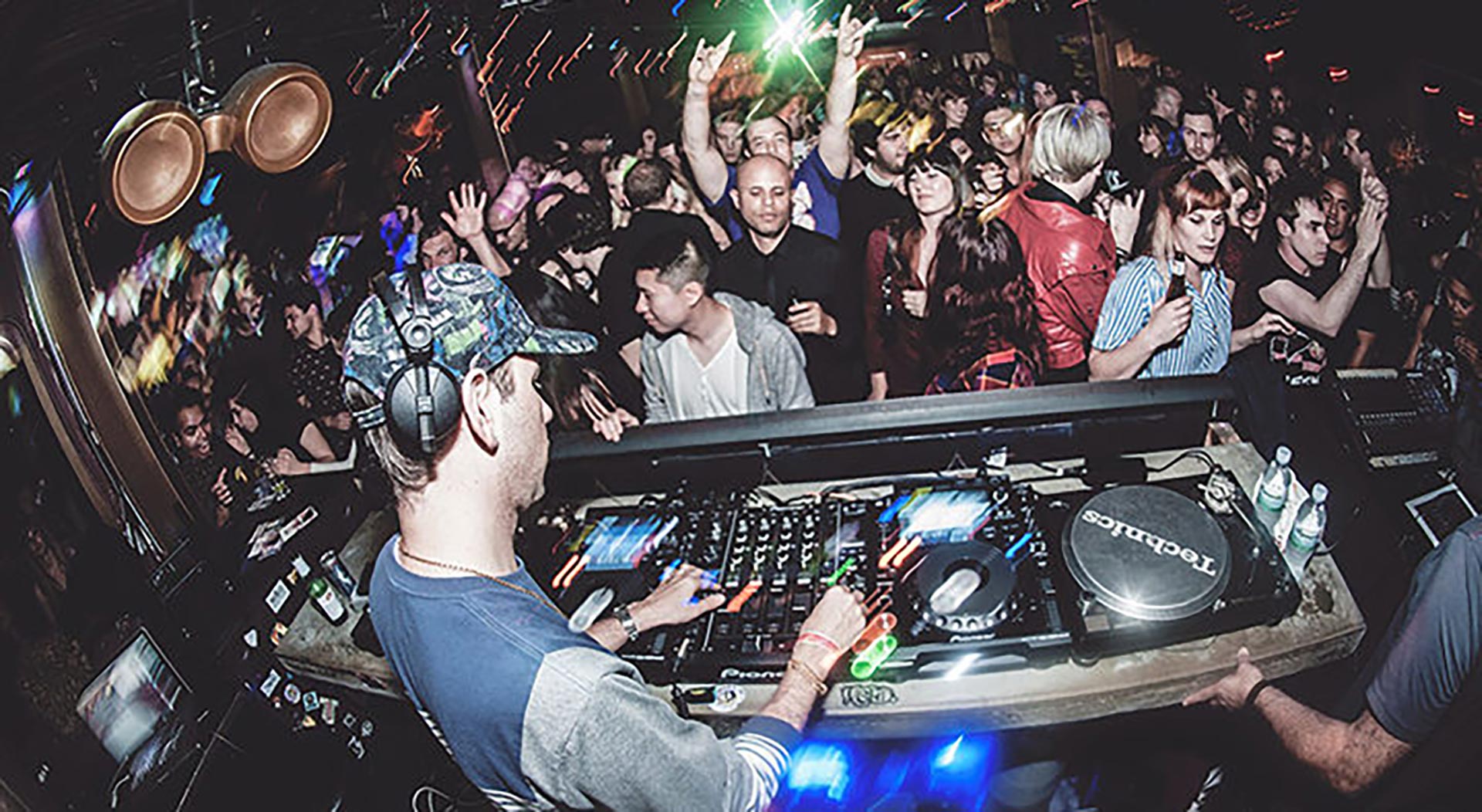 ---
5 BEST WAYS TO GET DJ GIGS IN 2023
By: Andrew Duffield
---
---
---
5 WAYS TO GET DJ GIGS (WITHOUT CLUBBING EVERY WEEKEND)!
If you want to get experience playing live but you don't actually want to go clubbing every weekend, then this article could be the most important written advice you'll receive all year. Each topic feeds off the last and by the end you're going to have 5 actionable strategies that you can use to build immediate momentum. Personally I think you should take this article as a challenge and commit to doing all 5, but let's say you're in a real dark place, you feel old, out of the loop and perhaps have zero friends or pulling power, well guess what I've also got some ideas for you too, like I said this article really has got everyone covered.
Let's start now with one off club shows, and then I'll go into house parties, a house party touring network idea that has never been shared before online, and then at the end I'll even include ideas on how to get shows when you have zero friends or pulling power.
1: FIND LOCAL PROMOTERS THAT RUN ONE OFF EVENTS
This is great as it'll still give you a taste of playing in a club, and if you play your cards right you could still get regular shows, especially if you get to know a few promoters or other DJS, but the good news is, it's not going to involve going clubbing every single weekend. Right now the rise of the casual nightclub promoter is huge as lots of promoters are opting to do one off events, sometimes monthly, or even just a few per year, as opposed to what i did back in the day which was run events every single weekend, at one stage 3 events per week down the east coast of Australia, for close to 17 years, which honestly, for a lot of people that could easily be considered as taking on way too much.
So if you want to play in a club, be it a weekly or a monthly event, I'm sorry to say this but you still have to form a relationship with the people running the event before asking for a show otherwise your request will go ignored. See here's the thing, If the first time the promoter hears from you, you're asking for something, their first reaction's going to be: get away from me as no one wants to be friends, or work with, people that are only using them to get something from them. so instead you need to first reach out to the promoter and express an interest in their event and try to find some common ground, which may actually be a shared passion for their parties.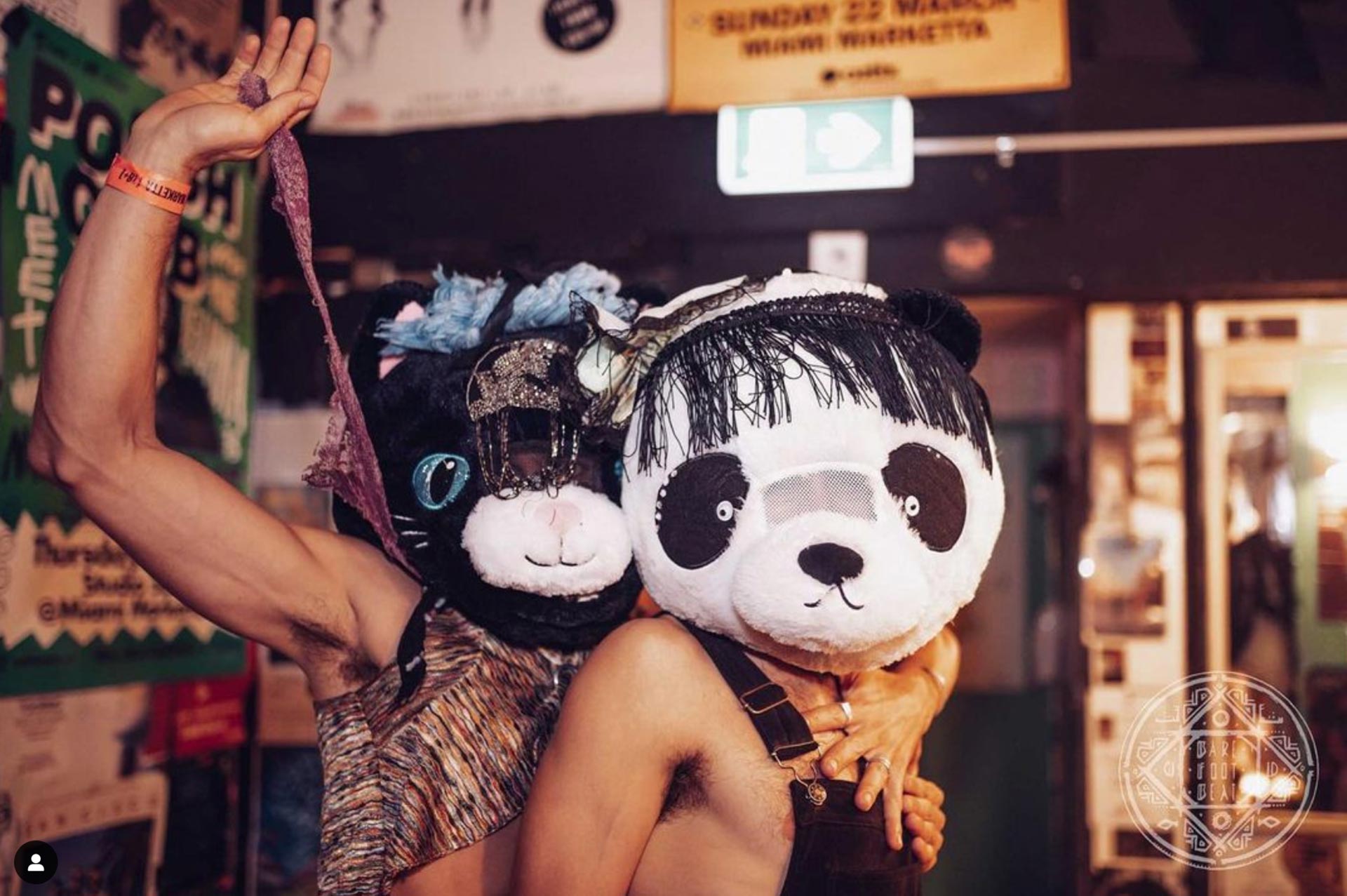 Now just bear with me for one minute, as one huge advantage of being part of the club ready tribe is, more and more promoters are being bred through the school as not only do I groom my students on how to play killer DJ sets that can suit all occasions, but there's also whole sections in the course on how the industry works that includes videos and step by step strategies on how to launch and run your own events, and by being part of our tribe, even though it may sound unlikely to you now, with confidence your perspective could change and perhaps one day in the future you too could one day be open to starting your own club event, perhaps even with other members of our group, this is already happening heaps and the success stories around my students events are phenomenal, or if you don't want to run our own event, you could easily reach out to other students ALREADY running events, in our community groups, and simply acknowledge their success and how well they're doing, and then go a step further and express how excited you are to check out their next event, and then when you go, take friends, arrive early, stay late and if the promoter has a DJ set, ask them what time they're playing so you can support them.
Check out the CLUB READY DJ COURSE here: https://www.clubreadydjschool.com/club-ready-dj-course/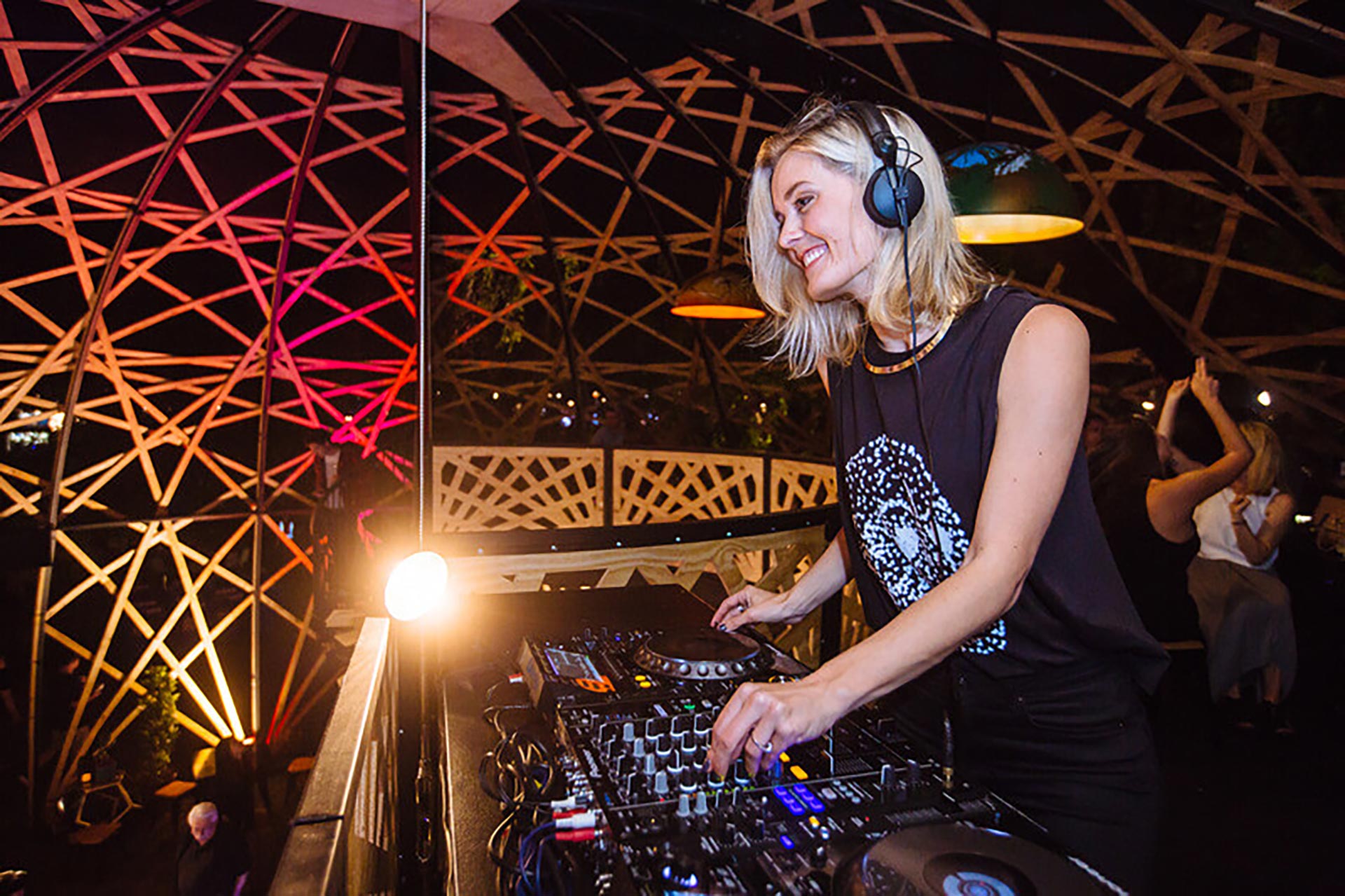 See the advantage of building the relationship first and showing an interest in their event, without initially wanting anything in return, is huge and immediately separates you from 99% of all the other Djs that only want to be involved if they can personally play, so just by going to one event, and even supporting the promoter online, in the lead up to the event and post event, puts you in the top 1%, but at this early stage, just drop any intention of wanting to play altogether, just go for the sake of the party, get inspired by the event, socialise if you can with the other Djs and the crowd there, say hi to the promoter and introduce yourself, if you haven't already, even express enthusiasm for their events and then if you do decide to follow up and later ask for a set, you can talk honestly about their event and better yet, you would have done the research needed to know how to best compliment the event and add value to the event when you do play.
It's still a similar approach as trying for a residency, but instead of supporting weekly events, you are supporting promoters that run one off parties and chances are you will get a tonne of inspirations and even make a tonne of friends in the process.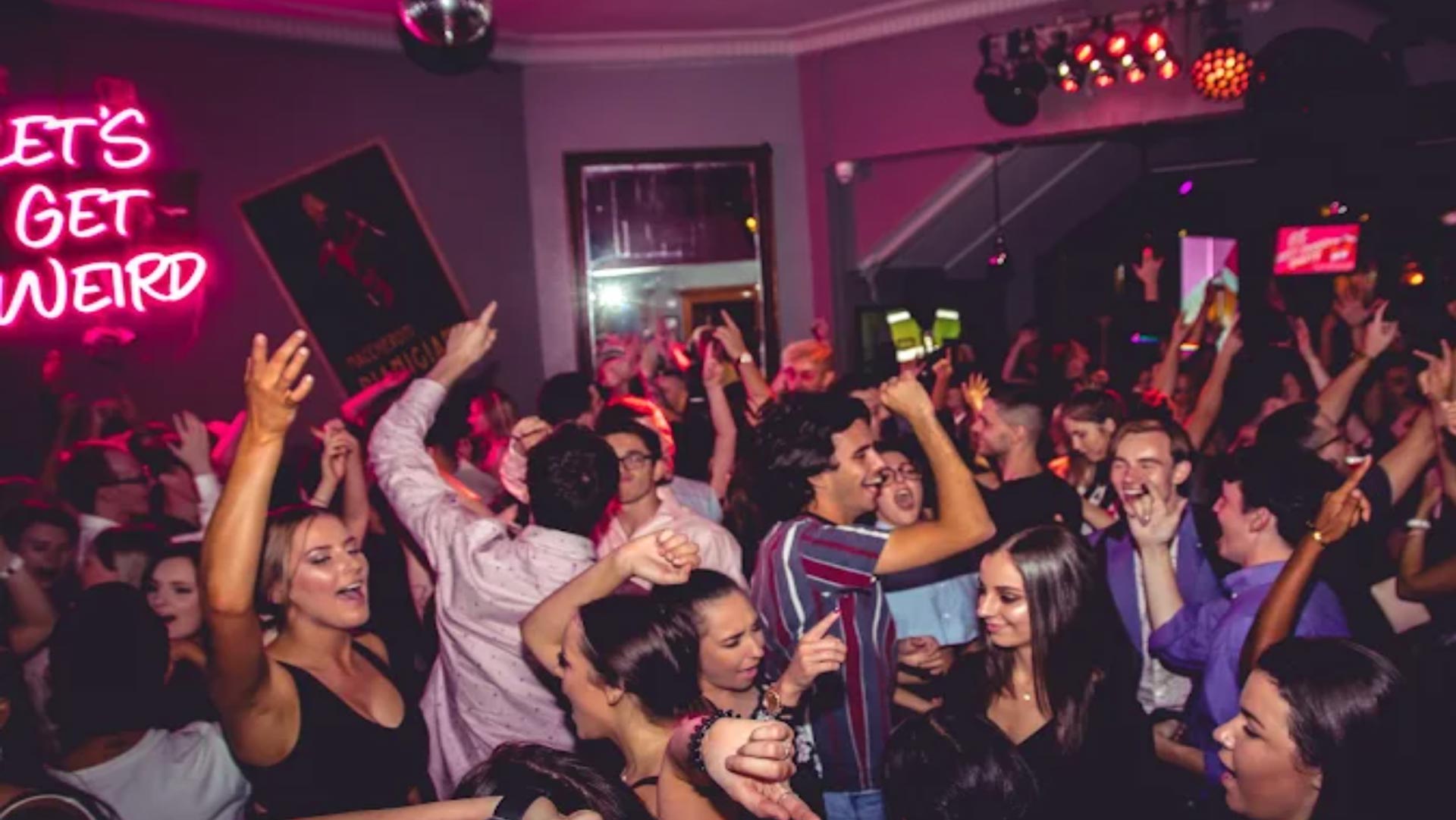 2: THROW HOUSE PARTIES
I can appreciate if you feel option 1 is not a sure thing, and if that concerns you, then throwing your own house parties is by far the easiest option and if you want to make it more exciting, you could use a theme to spice it up, like someones birthday, a halloween party or perhaps even throw a Christmas or new years eve party, whatever. If you feel weird though, about being the only DJ there, or running a party just so you can play at it, then the easy solution is to put on other entertainment as well.
For instance I went to a friends birthday last year and he threw a house party with a 90's theme and my ex partner and I went as Kurt Cobain and Courtney Love. they had this band playing their 90's covers and after the band finished one of their mates jumped on some decks and DJ'd for a few hours and honestly the party was awesome, and that was a night I'll treasure forever.
My advice though, the secret to successful house parties is creating unreal atmospheres. This may mean putting some par cans around the garden, get some moving lights and perhaps even a smoke machine to bring the lights to life, and if you want to make it extra fun, even get a bubble machine or some UV lights, as the more atmosphere you can create in the area that you're playing the more it will attract people.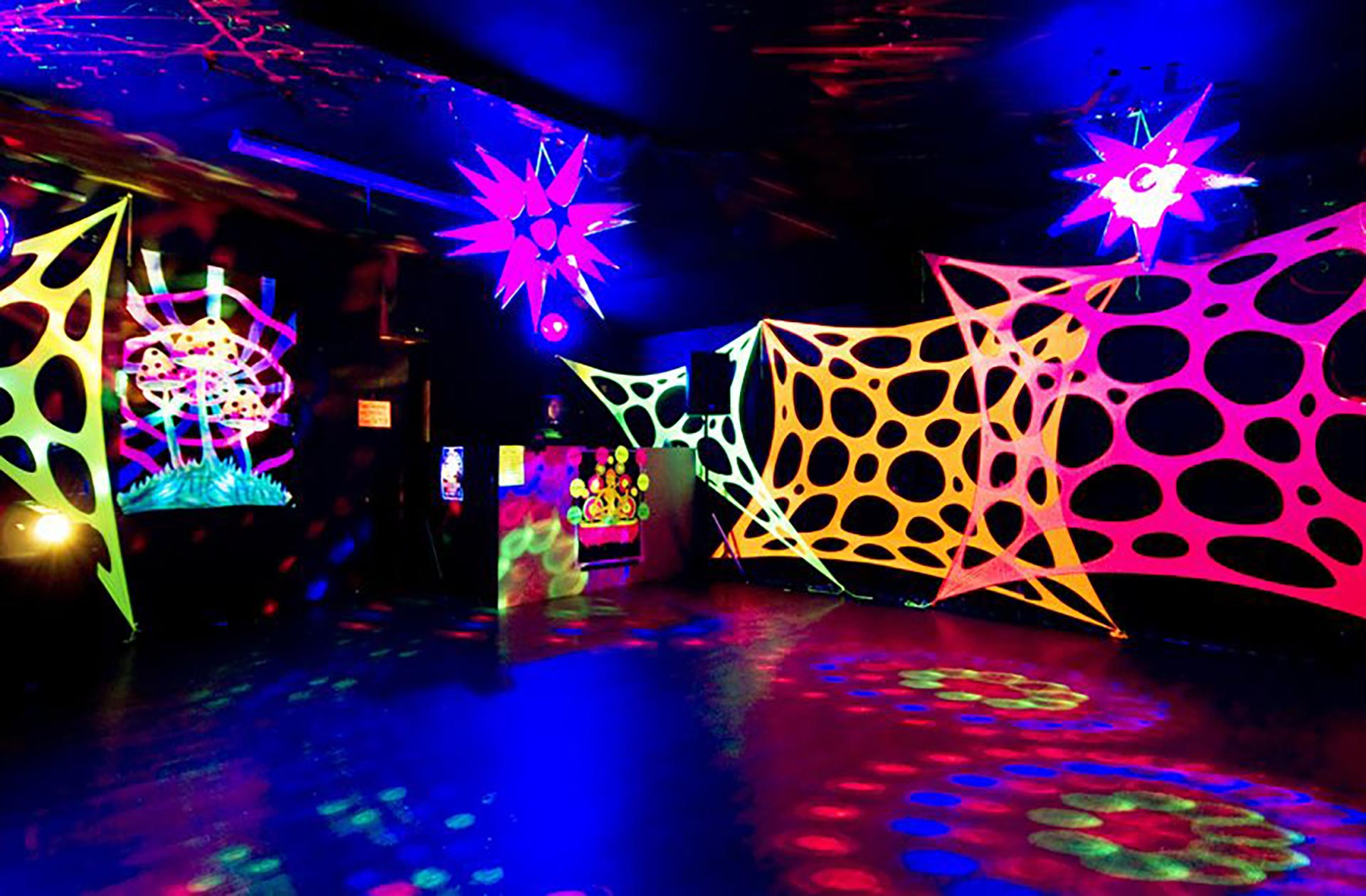 3: CREATE A HOUSE PARTY TOURING NETWORK
Now if you want to take the house party idea to the next level, and you know other people that are DJs, or perhaps you have have friends that want to learn to DJ, then maybe you could all join forces and work together to create a mini touring network. For instance let's say you have a group of 5 djs and you're all mates or mates of mates etc, then you could make a pact that you will all throw 1 house party, or some kind of event, once a year, and all of you can play at these events.
This means you get 5 shows a year at least, but the cool thing about this is, once you start playing at house parties or events, word spreads really fast and people may start booking you on the side for their own events or house parties and honestly, things could take off for you really quickly. But one thing to note, playing house parties is different to clubs and if you're being booked by someone, that means they're paying you to play at their event, then you'd have to get on the same page with the kind of music they expect. See quite often clubs specialise in a particular genre as house parties are a little more free for all and you really should be prepared for any eventuality.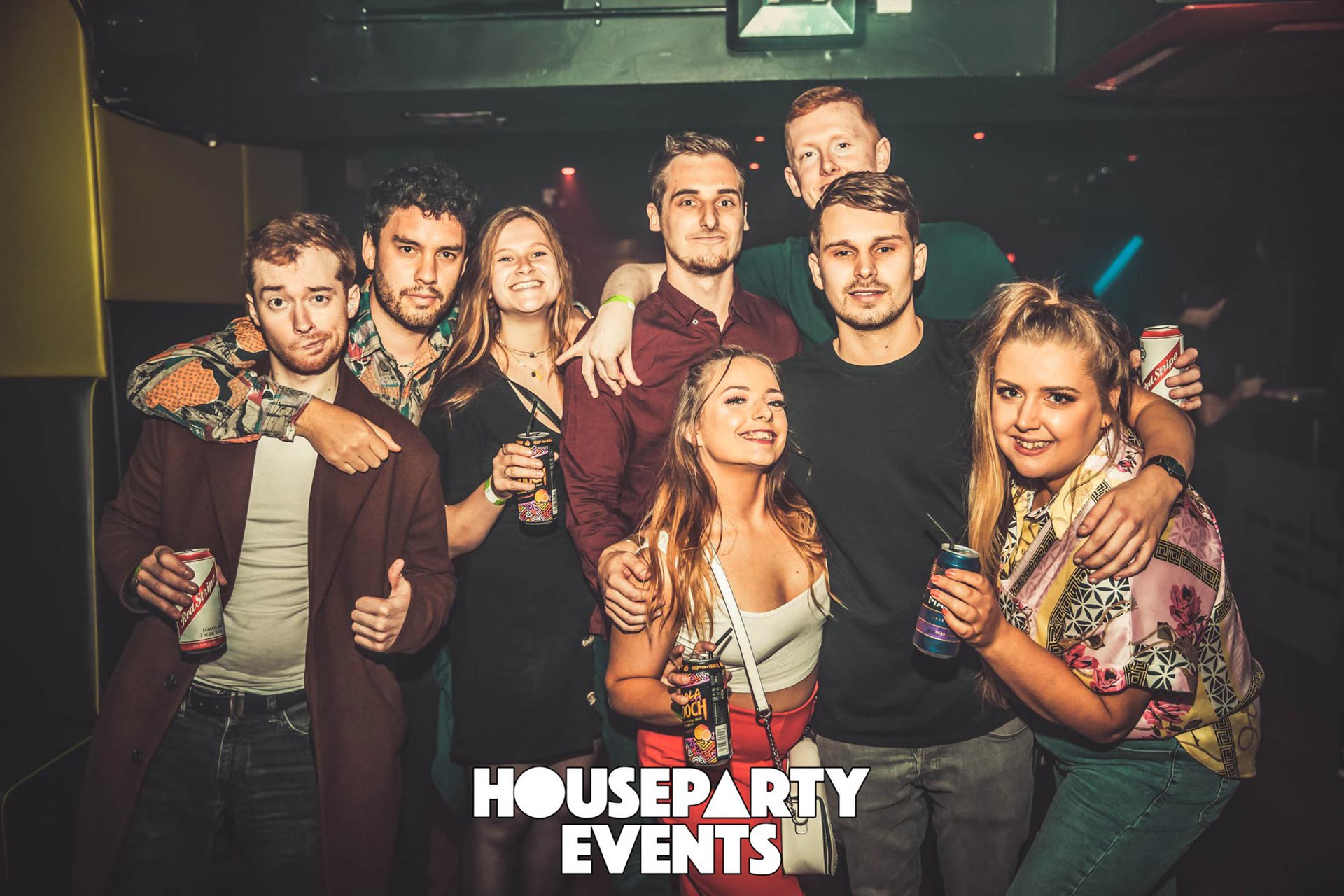 For instance let's say you're into techno and the last house party you played, everyone loved techno and your set was huge, so you prepared something similar for the next event, but this next event was a different crowd maybe, and they all wanted tech house or more commercial dance or maybe even hip hop, well then you have a choice, stay true to what you do and perhaps clear your dance floor or you can adjust your set to suit the crowd as personally I feel when playing live atmosphere is king, and you really should know how to mix all genres so you can be prepared for every eventuality.
Just quickly on mixing up music genres. Loads of people message me saying they're interested in my club ready course but they wonder if it's for them or not because they don't want to play in clubs and the truth is, I'm certain my DJ course is the most comprehensive on the market as it covers how to mix all genres of music and by the courses end you'll have all the skills needed to mix confidently at any type of event be it a house party, a function or a club and you'll also be able to mix anything into everything, and I'm certain by doing the course you will be the stand out DJ on every single line up you play. I've seen self taught people versus people who have done the course and honestly sure the free stuff's good, but the course builds you up with rock solid foundations so you can instinctively mix and your transitions will create energy like people have not experienced before.
CHECK OUT THIS FREE MINI DJ COURSE: https://www.clubreadydjschool.com/free-videos/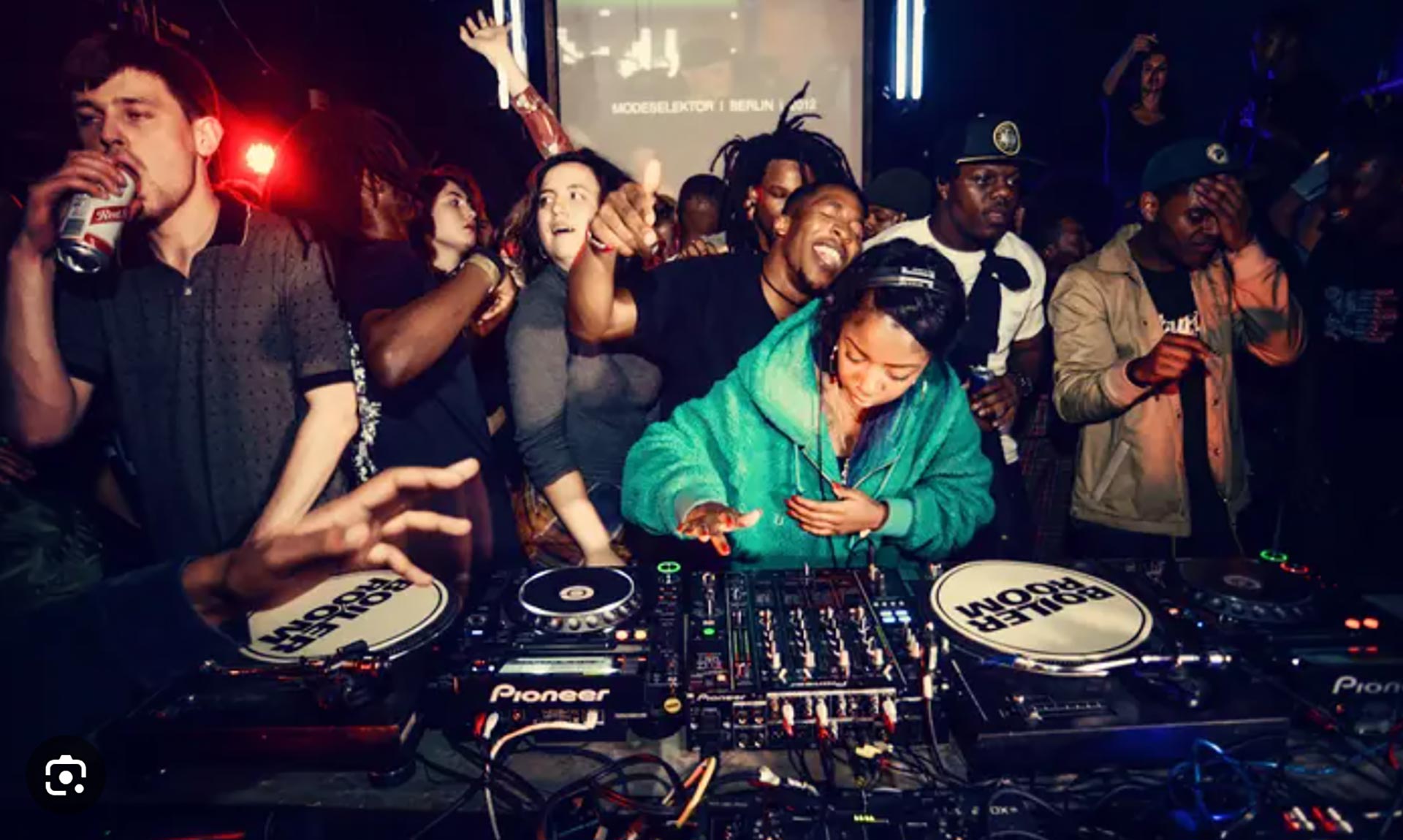 4: START YOUR OWN ONE OFF EVENTS
Ok so let's say you live in an apartment and throwing a house partys not an option for you, then what's to stop you from finding a cool space and running your event there, just don't allow the obstacles to prevent you form achieving your goals. For instance you could find a cool bar with a rooftop area, or heaps of venues have function areas that they hire out for free if you provide a bar tab, or you could find a community hall, a cool cafe, a piece of land with a generator, a friends house, an abandoned warehouse, honestly whatever. I was walking through Byron Bay the other night and down this little side alley a DJ had set up a little DJ booth and a coupe of lights and he was playing psy trance and there was at least 50 people spilling out into the street, it looked insane.
Anyway if any of these ideas scare you or feels like too much, just change the way you look at it. For instance, let's say you are overwhelmed by finding a venue, then just let go and let the venue find you. For instance, you may go to a cool cafe or even a bar and be like wow man this is a cool space and just BY BEING OPEN to the idea of running an event, you'll open up your filters, it'll be like removing blinkers, and you'll be more likely to notice the opportunities when they appear. You'll be so surprised what you can achieve, once you start focusing on what you want as opposed to all the reasons it can't happen for you, and once you get in alignment with your goals, so many cool options and ideas will start showing up for you, that is if you get off the couch and do something creative from time to time to stimulate your ideas.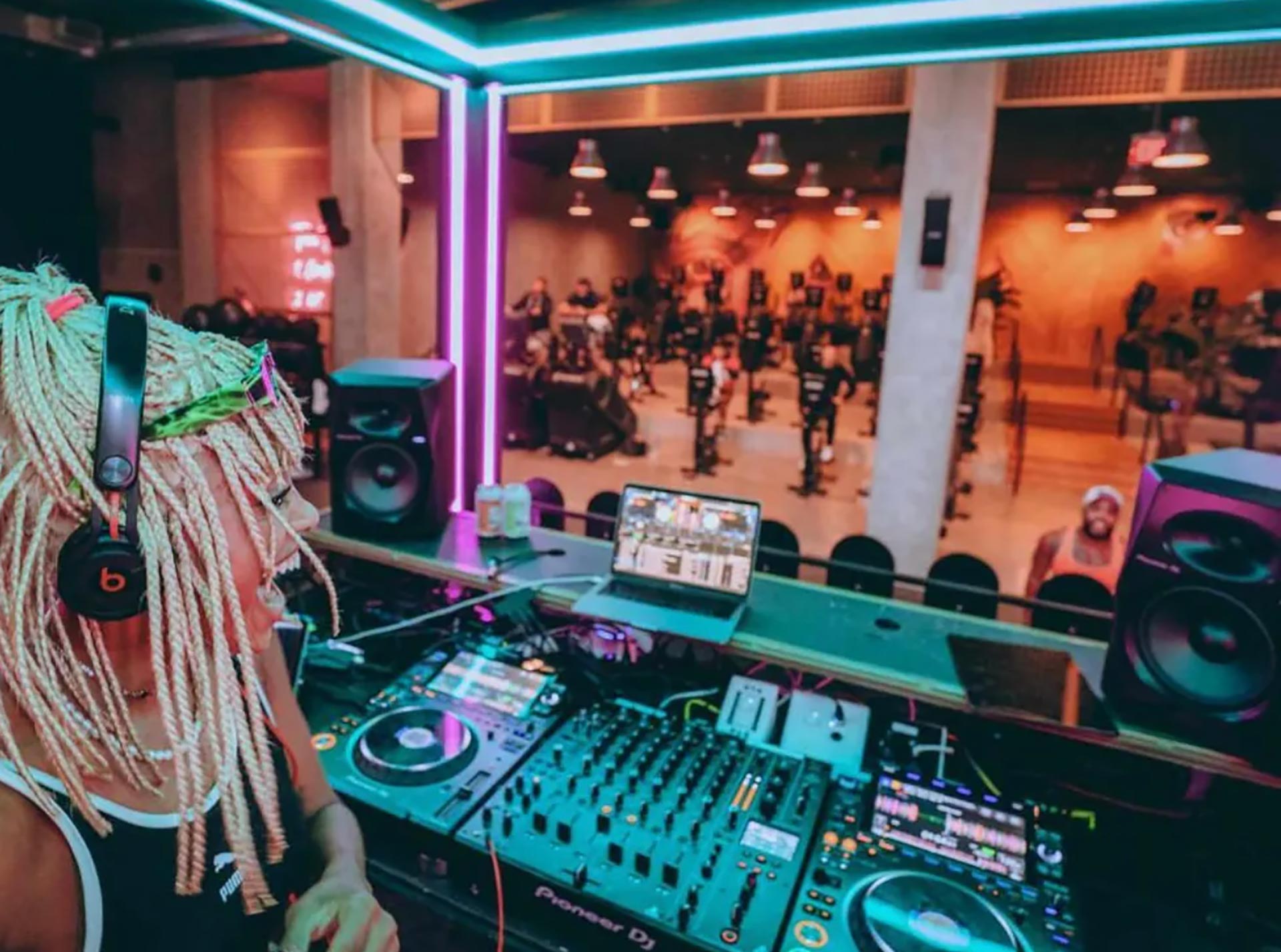 5: JUST GET EXPERIENCE
So for the people that have little to no friends, meaning even if they threw a house party they'd have no one to invite, then you'll need to find events that aren't relying on DJs to get numbers, but they more use DJs for entertainment for their already existing crowds. So for instance loads of my students are getting regular shows at gyms, this is huge right now, or perhaps you could even play on a Sunday afternoon at a local cafe, or the local brewery, or even at your local pub. Even by looking at the area where I live, there's heaps of places that could benefit from having a DJ, and perhaps that venue or business doesn't even know it, in which case, you need to make it your job to reach out to them and put forward your ideas.
See here's the thing, most business's success is based on new people becoming aware of them and also creating a bit of a buzz and a community feel around that business to assures repeat customers. So let's say there's a local yoga studio, or even a Tattoo studio, or any kind of business really, they will always want to attract new people and what better way than to throw a party, even a BBQ, and have a DJ. So if you go out and think wow man this space is awesome and you could see yourself playing there, just remember when you reach out to them, make it about how it benefits them, not how it benefits you. You could even do the first event for free, just so they can try before they buy so to speak, but if it's a success, you could easily find yourself with a regular gig.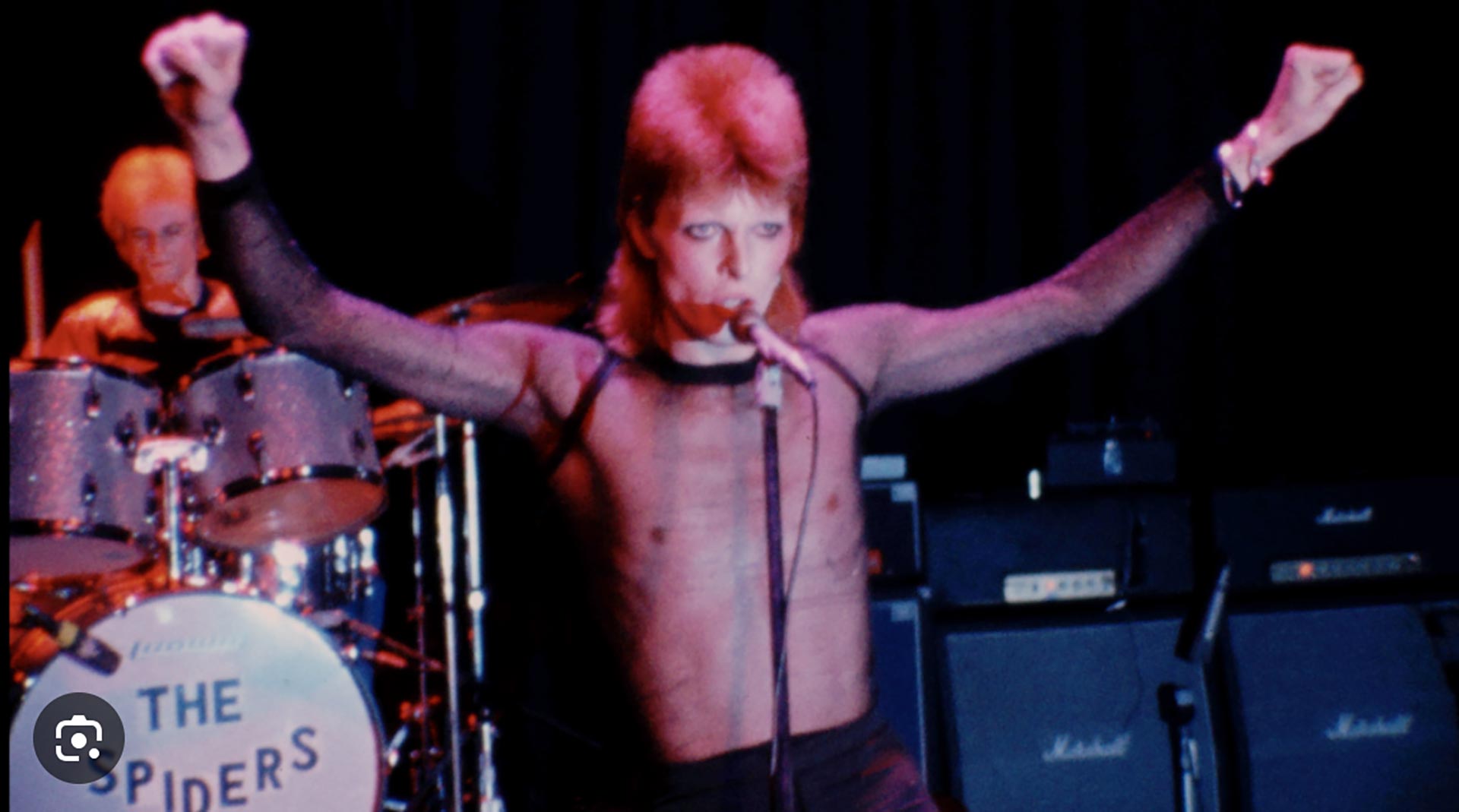 I recently watched the David Bowie documentary called Moonage daydream and some of the stuff Bowie said really resonated with me - for instance he said, being creative is all about putting yourself into situations that make you feel uncomfortable and by immersing yourself in activities that stretch your comfort zone, ideas and inspiration comes to you. but if you're stuck on the couch getting depressed about your life situation, wondering why your ideas have dried up, and dwelling on the fact you're getting old and have no friends, you'll never get a show, as your negative thinking becomes a self fulfilling prophecy.
So honestly, f. that, commit now to doing something that stretches your comfort zone and by immersing yourself in new activities just watch the friendships form and new opportunities open up for you, but the one condition is, you have to put yourself out there.
Thanks again, if you found this helpful and if you're not yet a student do yourself a favour and check out the Club Ready DJ Course. Our community is second to none and loads of DJs are emerging form the group and reaching huge levels of success! Here's some images from my some of my students playing at events.